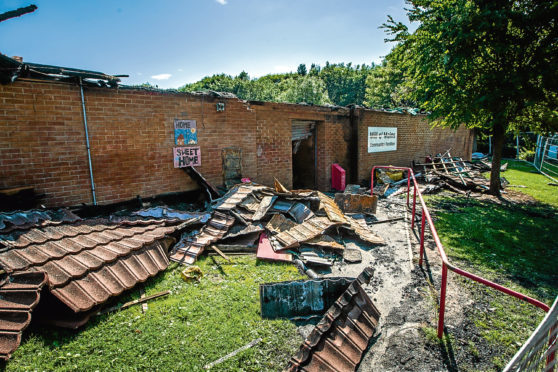 Dundee's newest, multi-million pound community centre at Menzieshill is to be hit with an annual tax bill of almost £300,000.
And it's feared the same government tax policy is stopping Mill o' Mains getting a new community centre.
The policy previously sparked controversy after it was revealed Dundee's new £32 million Regional Performance Centre for Sport (RPCS) at Caird Park could be hit with a £750,000 yearly tax bill. However, following discussions with the council, the Scottish Government announced it would be exempt from the charge due to "exceptional circumstances".
Members of the city development committee on Monday night gave the go-ahead to a £9m tender to build the long-promised Menzieshill Community Centre, which will have an overall cost of £13.2m.
Members heard that from 2020/21 it is expected the annual revenue operating costs of the centre will be £272,000 per annum higher than the existing budget.
But Labour councillor for Menzieshill Michael Marra said he was concerned about the impact of the tax costs, adding: "These long- promised facilities will now be burdened by an eye-watering tax.
"That means the people of Menzieshill will have the most expensive facility in the region."
Residents in Mill o' Mains were recently told that there was no money to rebuild the pavilion community centre, which was destroyed in a fire.
He added: "I believe that the same policy is preventing a replacement of the Mill o' Mains centre."
Councillor Marra said he believes the tax will "undoubtedly put pressure" on the costs of staffing for the lifetime of the Menzieshill facility or for as long as the Scottish Government policy survives.
He added: "It is my strong belief that community facilities in Mill o' Mains are the first casualty of this new tax.
"The decision has clearly been made not to replace the facility which was tragically lost to a fire.
"This tax means any replacement facility would be wildly expensive for the council."
Labour councillor for the North East Brian Gordon said he was very disappointed the decision had been taken — especially in light of the committee agreeing to spend £32m on the regional sports centre and £13m on the Menzieshill centre.
Councillor Gordon said: "It is with this in mind I realise how angry the residents of Mill o' Mains are at not getting a replacement community centre especially when their representatives are being told all buildings are self insured for up to £1 million."
REVEALED: Construction of new Dundee sports centre set to begin
New Dundee community facility rests on council accepting £9m tender
Council has no cash to rebuild Dundee community centre destroyed by fire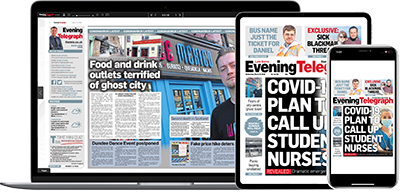 Help support quality local journalism … become a digital subscriber to the Evening Telegraph
For as little as £5.99 a month you can access all of our content, including Premium articles.
Subscribe