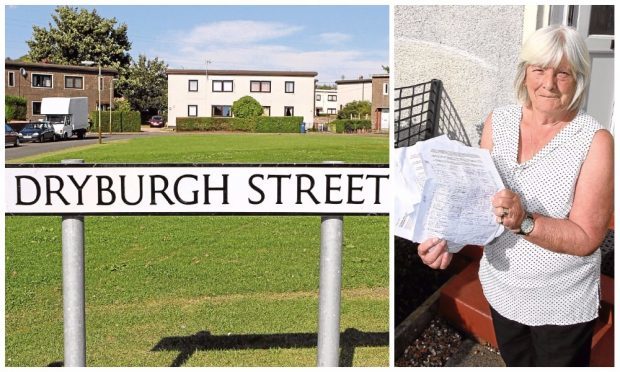 More than 150 residents in a Dundee street have signed a petition objecting to being left out of a council wall insulation programme.
People living Dryburgh have now demanded a meeting with council chiefs.
Led by Margaret Davidson, who lives in Dryburgh Street, 155 householders are inviting councillors and officers to visit their homes.
They also plan to hand over a petition explaining why they believe insulation should be provided.
The petition states: "We object to being excluded from Dundee City Council's external wall insulation programme on the basis that our properties are not owned by the local authority.
"We are aware that properties which are privately-owned in other areas have received the insulation at no cost to the owners and feel we are being unfairly treated.
"By insulating only council-owned properties, there will be no consistency throughout the area and the value of privately-owned properties will reduce."
Mrs Davidson said that three years ago people living in the area were told that they would receive wall insulation.
She said: "Then homeowners were told they wouldn't be getting it. We feel this isn't right and we would like to be given the insulation as well.
"Many of my neighbours agree that private home owners should also be given the insulation, as we are aware that other private owners in the city have insulation provided by the council.
"We would like to invite councillors and council officials to come here to see for themselves what we are talking about.
"We have been asking for that — but so far they would appear to be ignoring us."
Councillor Charlie Malone, who represents the area, said that residents were "entitled to answers" over the scheme.
But a spokesman for the local authority said: "The council has a finite level of Scottish Government funding through HEEP-ABS (Home Energy Efficiency Programme — Area Based Scheme) and decided to allocate it to locations where the maximum amount of people can be removed from fuel poverty.
"With this in mind, we are focusing on externally insulating blocks of flats containing a mix of owners and council tenants. We still have a responsibility to try to assist our tenants in cottage-style accommodation in areas like Dryburgh but, unfortunately, the funding doesn't stretch to providing free external wall insulation to owners in such areas.
"The type of construction of the Orlit properties in Dryburgh requires a structural system of EWI with a cost per house of approximately £21,000. There are potential funding routes for owners depending on their individual circumstances, for example Home Energy Scotland on 0808 808 2282."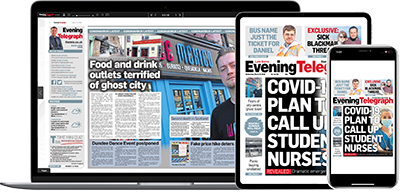 Help support quality local journalism … become a digital subscriber to the Evening Telegraph
Subscribe