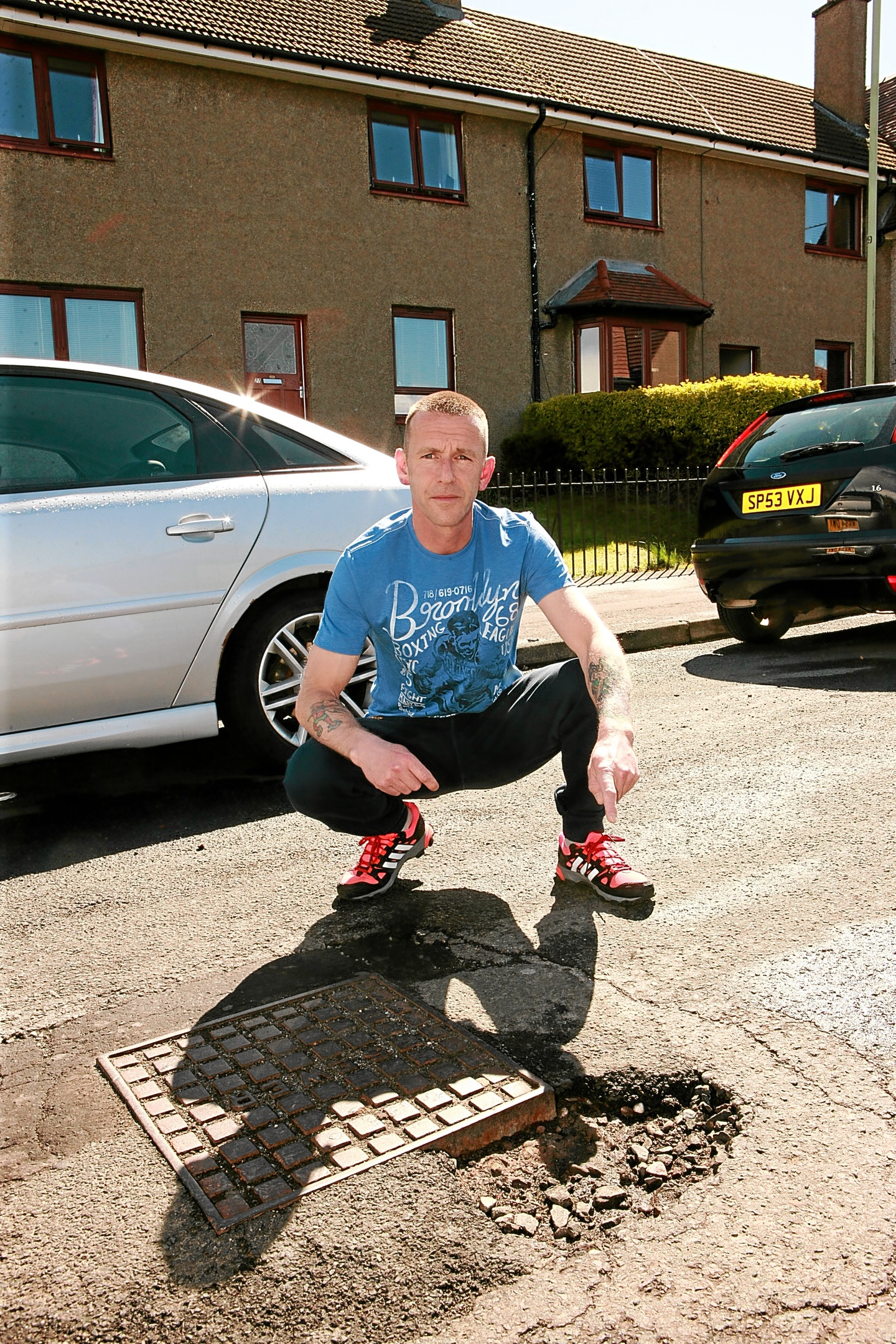 The number of potholes repaired in Dundee has more than halved in the past year, figures have revealed.
Figures provided to the Tele reveal that despite spending almost £10,000 more on repairs in the past year compared to 2013/14, the number of roads fixed by the local authority has dropped by 53%.
In 2013/14, there were 23,280 repairs carried out at a cost of £540,862 in Dundee.
But during the past 12 months, £550,000 was spent on maintenance, with only 10,751 repairs completed.
Scott Bruce, 48, who lives on Beauly Crescent in Kirkton, branded his street a hazard.
He has lived on the street for nine years and said it has been constantly blighted by potholes.
He even claims if people had the materials they could "do a better job themselves" of fixing the roads.
Scott, who works in Asda, said: "It's always been like this. The council do wee repairs here and there, when they should be resurfacing the whole street. They just don't seem to bother, though.
"Some parts of it are really dangerous. It wouldn't take much to damage a car or burst a tyre. Even walking over it is dangerous.
"It's a lot worse in the winter, too, as the ice and water wrecks the road. If people had the materials themselves they could do a better job I reckon.
"What it needs is a few people to complain to the council."
Labour councillor Richard McCready said: "The state of the roads is one of the most common complaints I get from constituents — they want to see that they are being maintained properly."
Around £1.7m has been spent on pothole repairs in the past three years, including £645,619 last year — a three-year high.
The council had not responded to a request for a comment at the time of going to press.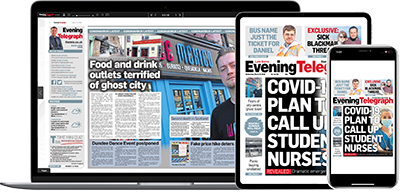 Help support quality local journalism … become a digital subscriber to the Evening Telegraph
For as little as £5.99 a month you can access all of our content, including Premium articles.
Subscribe