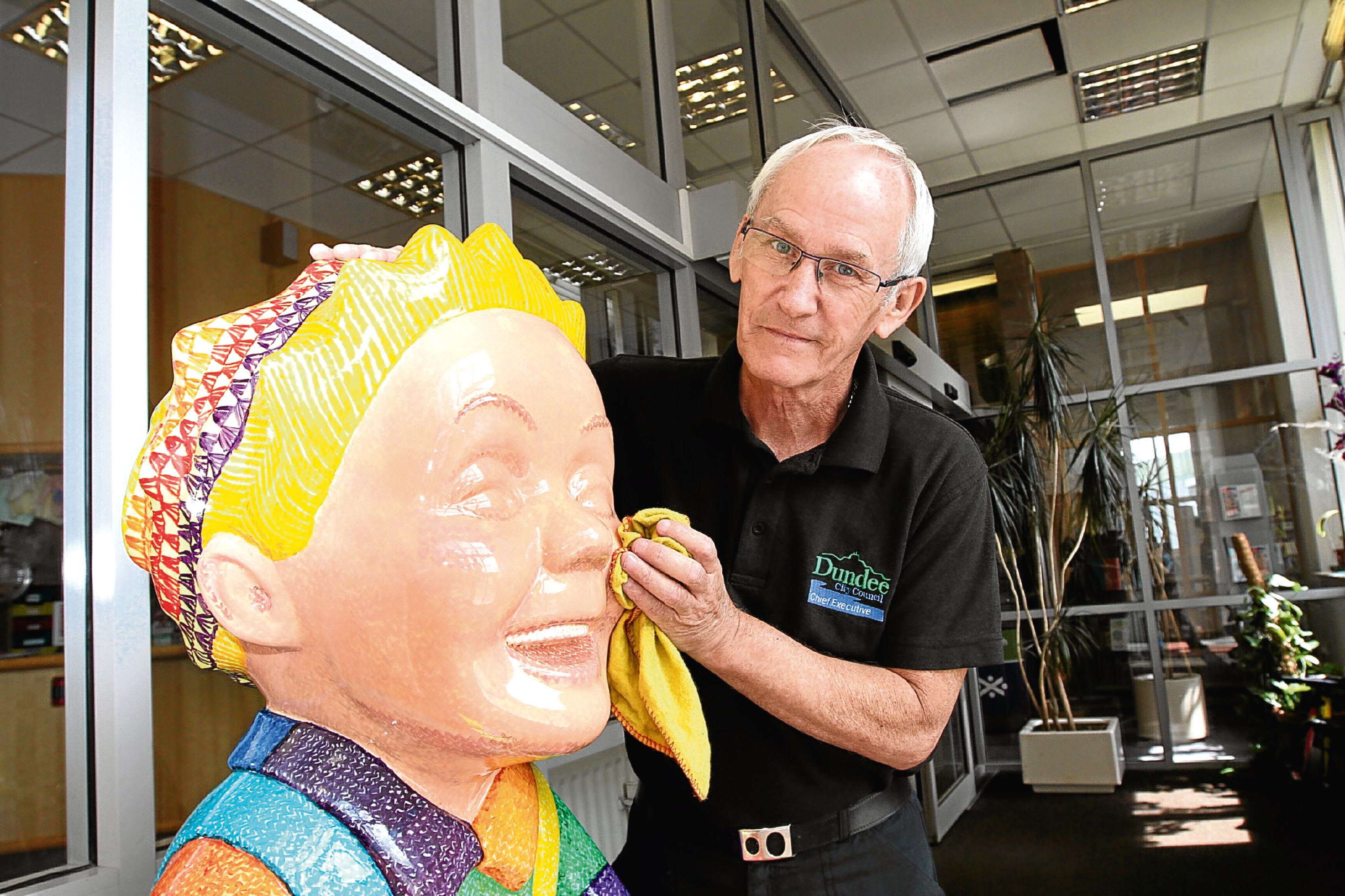 An Oor Wullie statue which was recently damaged by vandals is back on its bucket.
Two of the sculptures — in Ardler and the Hilltown — were attacked by vandals.
Yarnbombed Wullie in Ardler was returned on Wednesday and is now situated inside the Ardler community centre.
And the Archie Foundation has confirmed that Sweet Shop Wullie in the Hilltown, which was designed by artist Rachelle Wong, is on the mend and will be back next week.
Emma White, head of fundraising for the Archie Foundation Tayside, confirmed the Sweet Shop Wullie had made a full recovery.
She added the level of public engagement with Oor Wullie's Bucket Trail has been absolutely fantastic.
Emma told the Tele: "We were alerted very quickly about an issue with two of the sculptures and Wullie was swiftly taken to his hospital at The Spray Factory for minor repairs.
"He is now back to being as good as new.
"The trail has proven very popular and thanks to the ongoing support of our sponsors, there will be 70 incredible Oor Wullie sculptures going to auction on September 13 to raise vital funds for the Tayside appeal so we can make the difference for local sick children."
The Hilltown statue, which sits beside the clock, was set upon by three yobs last week. It was the third of the 55 Wullies dotted throughout the city to fall victim to an act of vandalism.
The Yarnbombed Oor Wullie figure, which was outside the Ardler Complex, was designed by local artist Pam Kelly.
He was also found lying on the ground last week, having been knocked off his bucket.
The Spray Factory shared pictures online of the Yarnbombed Wullie, number 30 on the trail, undergoing surgery on the operating table.
The decorating firm is tasked with all maintenance work on the statues.
Last month, one of the statues at Magdalen Green, named From Oor Roots Up and designed by Joanne McFadyen, was defaced by vandals who poured black paint over it.
Despite the few instances of vandalism, however, the Oor Wullie Bucket Trail has proven hugely popular, with many Dundonians taking to social media to voice outrage at his mistreatment.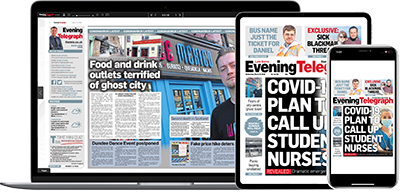 Help support quality local journalism … become a digital subscriber to the Evening Telegraph
For as little as £5.99 a month you can access all of our content, including Premium articles.
Subscribe