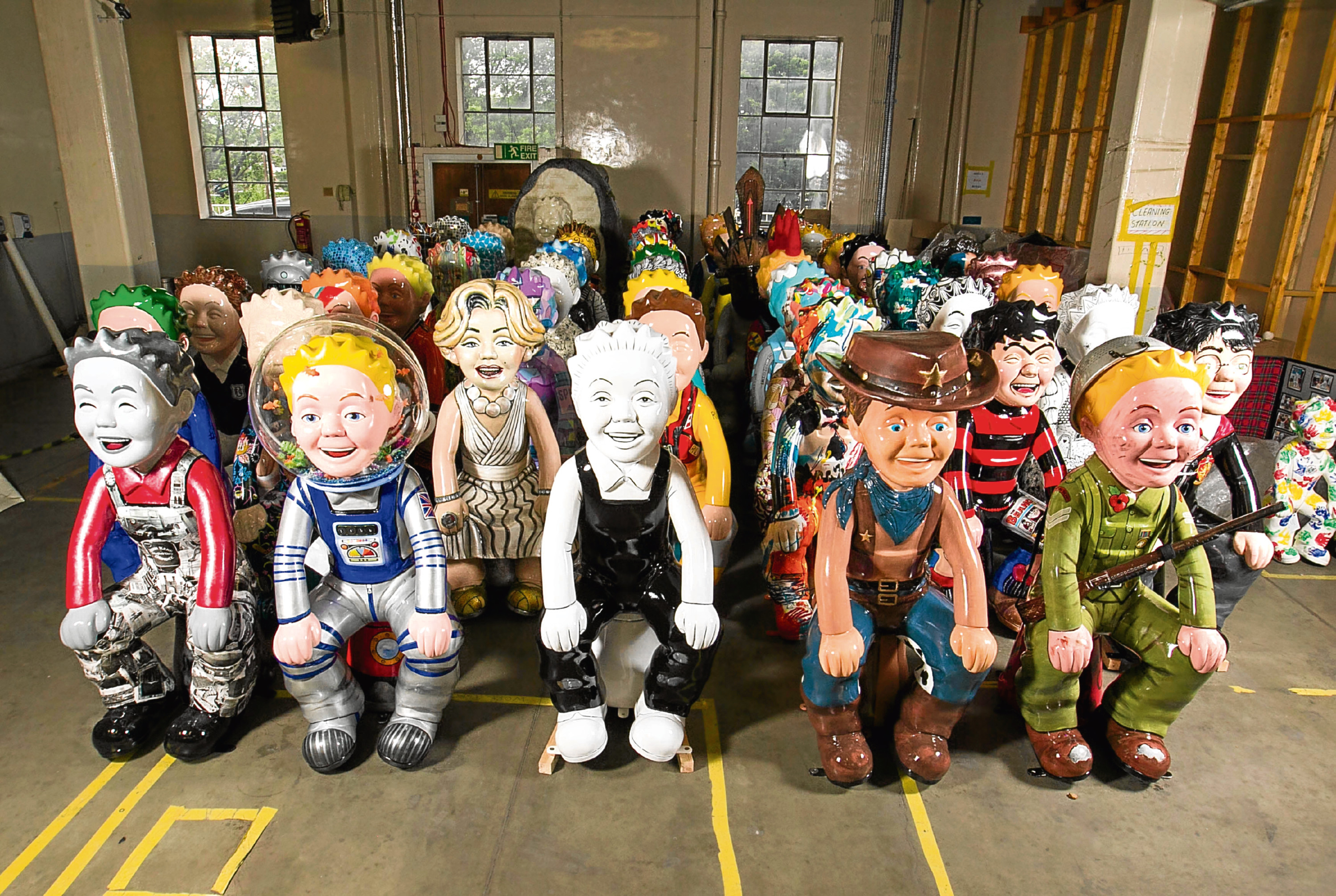 SEVERAL Oor Wullies have wandered off the beaten track — for some TLC ahead of two big occasions next month.
Six statues from the city's Bucket Trail have been removed as the attraction enters its final couple of days.
Four of them have been relocated to the Oor Wullie HQ to allow artist coordinator Suzanne Scott some time to carry out maintenance.
Two others have needed a trip to the hospital after unfortunate acts of vandalism saw them torn from their plinths.
Iron Boy Wullie at Swannie Ponds and Silicon Wullie at Mills Observatory have been joined in the HQ by two from Camperdown, Woodland Wullie and Discovery Wullie.
But Dreamland from Barnhill Rock Garden and Whars Wullie from Dudhope Park are spending some time at The Spray Factory, to ensure they are in perfect condition for the goodbye event and the auction next month.
The other statues will remain on the trail until Saturday.
Dave Tipping, director of projects for the Archie Foundation — which the trail is supporting — said: "We decided to bring these four in a little early. Discovery Wullie has come in to give people the best chance of catching him, as folk were complaining that they couldn't reach him with some barriers already in place for the Flower and Food Festival.
"The Wullies have been out in the elements for nearly two months and so they could well need a little TLC.
"Suzanne has a lot of work ahead of her to get that done in time.
"It made sense to bring in a few Wullies that were based outside the city centre to give her the longest possible amount of time.
"But don't worry — you can still catch them in the HQ at the Overgate."
Hannah Clark of the Archie Foundation said: "It gives Suzanne that bit more time to check over the statues. And we love to see Wullie back — we've now got seven of them here so it's a great place to start if you've not done the trail yet."
Dave confirmed that the Wullies which have been removed from the trail early will be available for people to see at the farewell event at Slessor Gardens between September 9 and 11.
The Wullies will be auctioned off in aid of Tayside Children's Hospital later in September.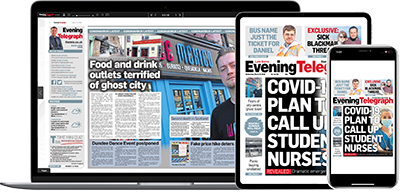 Help support quality local journalism … become a digital subscriber to the Evening Telegraph
For as little as £5.99 a month you can access all of our content, including Premium articles.
Subscribe