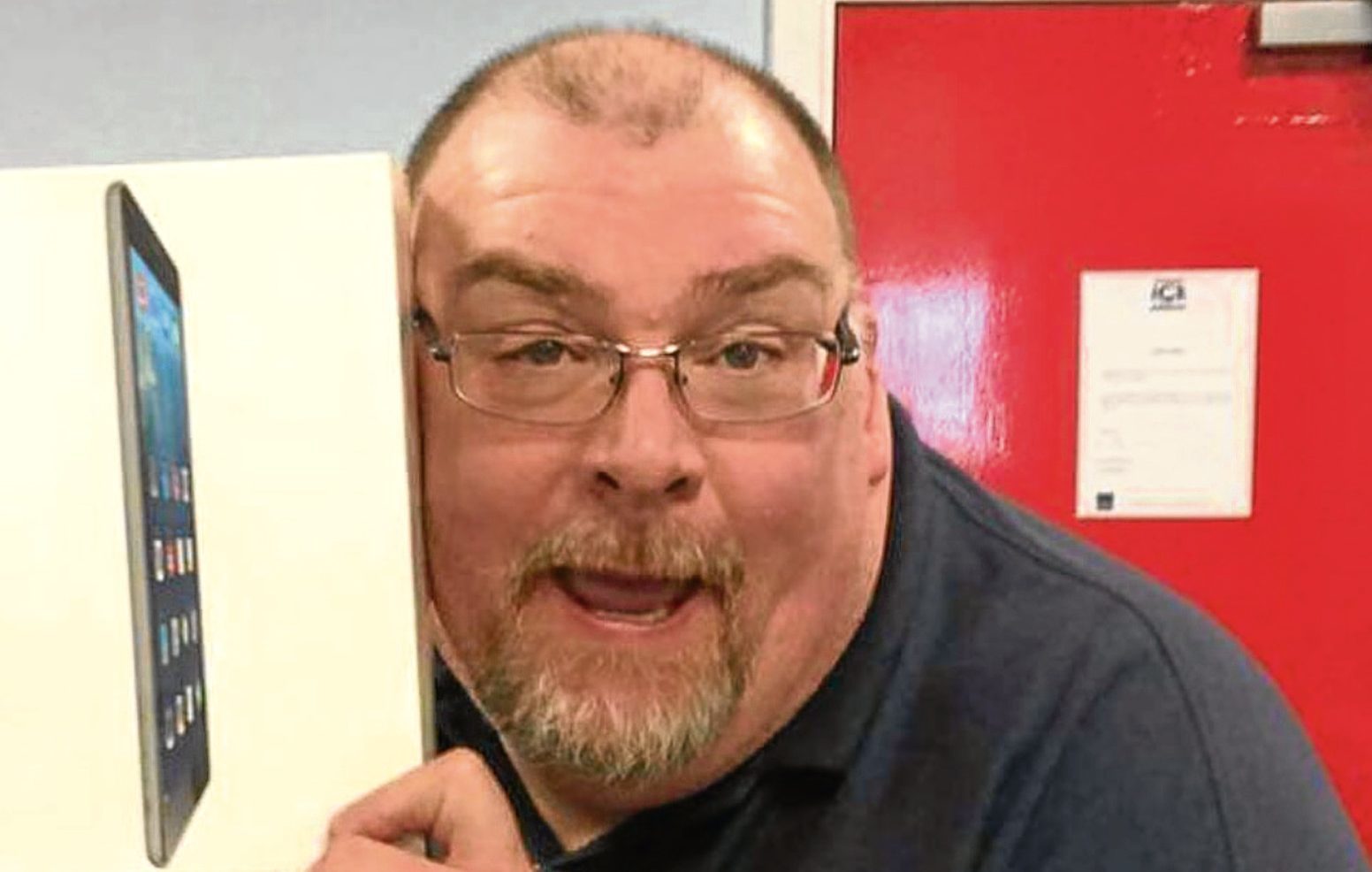 The family of a doorman described as a "gentle giant" have spoken of their shock after he was found dead at his home.
Andy Gilruth, 48, was discovered at his home in Ardler just a day after speaking to his cousin about a chest infection he was suffering from.
His family today paid tribute to the former Fat Sam's and Mardi Gras doorman, who lived for ice hockey and had worked in a number of roles within Dundee Ice Arena.
Cousin Jackie Bruce, 47, said: "We knew he had been unwell with a chest infection that had maybe affected his heart.
"I had phoned him a couple of days ago to see if he needed a hand with going to the doctor but he told me he was fine."
The former Menzieshill High School pupil had been a doorman in nightclubs in the 1980s and 1990s.
His cousin Heather Gilruth, 37, has fond memories of her big cousin working the doors.
She said: "Nobody had a bad word to say about him — he was known as 'Big Andy' to many people. His passion was definitely ice hockey and he had been working there most recently."
Jackie, who said Andy was more like a brother to her, said they were still waiting to find out the cause of his death.
Tributes for him have poured in from Dundee Stars fans and players.
Drew Fraser, 51, an ice hockey referee for more than 30 years and a duty manager at Dundee Ice Arena, said people were "stunned".
He said: "Andy had played for the Dundee Devils and the Dundee Wildcats, he'd been involved with the rink since it opened and had helped out with everything from the ice and matches to skate hires. He was the big guy with the big heart and everyone at the rink loved him."
Jackie added: "I still can't believe he's gone — it's all still very raw at the moment. We've seen some of the tributes online, it has been comforting to see these kind messages. He's been taken away far too soon.
"Our cousin really was a gentle giant who no one had a bad word to say about.
"We will need to make arrangements for the funeral and we will be keeping friends and family updated on this."
Dundee Stars will be holding a minute's silence to honour Andy at Sunday's match against the Fife Flyers.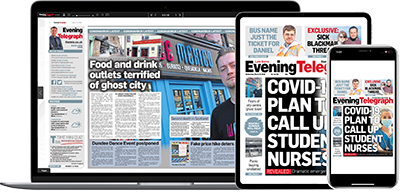 Help support quality local journalism … become a digital subscriber to the Evening Telegraph
For as little as £5.99 a month you can access all of our content, including Premium articles.
Subscribe