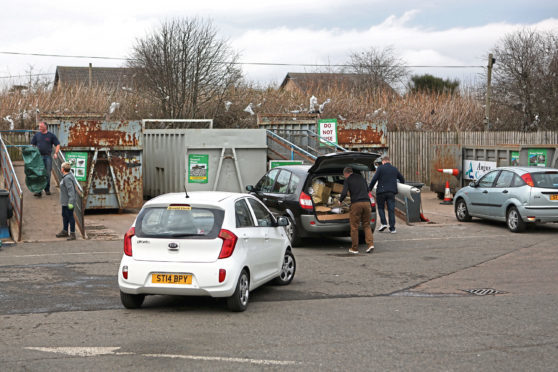 Proposed changes to recycling centres have been branded "nuts".
Monifieth and Sidlaw councillor Sheila Hand said the downgrading of centres in four towns in the Angus Council area would create a "postcode lottery" – and described the move as "utter hypocrisy".
On Thursday, the council will meet to discuss the changes, which will see recycling centres in Monifieth, Carnoustie, Kirriemuir and Brechin accept materials for recycling only.
The centres will open five days per week but only accept materials for recycling, with no mixed or general waste allowed, with the changes being put in place by February 1.
The three remaining dumps at Arbroath, Forfar and Montrose will operate longer hours to accept the full range of waste.
However Councillor Hand blasted the proposed changes.
She said: "The reality of the situation is that we are targeting an increase of recycling up from 51% of waste to 60%. If that doesn't happen then that will be reviewed after a year.
"But the Scottish Government estimates it could take up to 10 years to see that kind of increase.
"We are asking people to recycle more but asking them to travel to do it, which is nuts.
"It's utter hypocrisy to on one hand ask people in the four towns affected by this change to have less waste, but at the same time ask them to dispose of it in another town. It's utterly unfair.
"Are we going to have a two-tier taxation system? Because this is essentially a two-tier service.
"People in Monifieth and the other three towns will wonder why they are paying the same council tax but seeing a reduced service.
"I understand there isn't an unlimited budget and the officers are under huge pressure. But this is becoming a postcode lottery.
"People in Carnoustie, Monifieth and Sidlaw are being left behind in some respects because they are close to Dundee, and people in Brechin and Kirriemuir will feel aggrieved too I'm sure."
The report states the move will increase recycling and make better use of the local authority's "limited budget".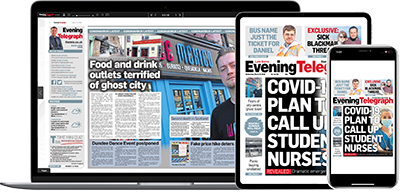 Help support quality local journalism … become a digital subscriber to the Evening Telegraph
For as little as £5.99 a month you can access all of our content, including Premium articles.
Subscribe