Support group Recovery Dundee has started 2019 with a bang after holding its second "hangover-free" New Year party at Discovery Point.
The group, formed in 2016, is going from strength to strength as it offers those recovering from addiction and other issues a safe and dependable social circle.
Those behind the group, with lived-in experience themselves, set out to create support for those who may have none.
Its hangover-free party, held at Discovery Quay for the second year running, is proof of its work in action, bringing together those in recovery with mocktails, live music and a buffet from restaurant Don Michele.
Sharon Brand, co-founder of Recovery Dundee, said: "The hangover-free party is a big part of what we do as it really says a lot about what we are.
"At first, I don't think people understood what we were doing but that's changing. It's taken a while to get where we are but people are really getting it now."
Funding for the event was provided by Dundee City Council.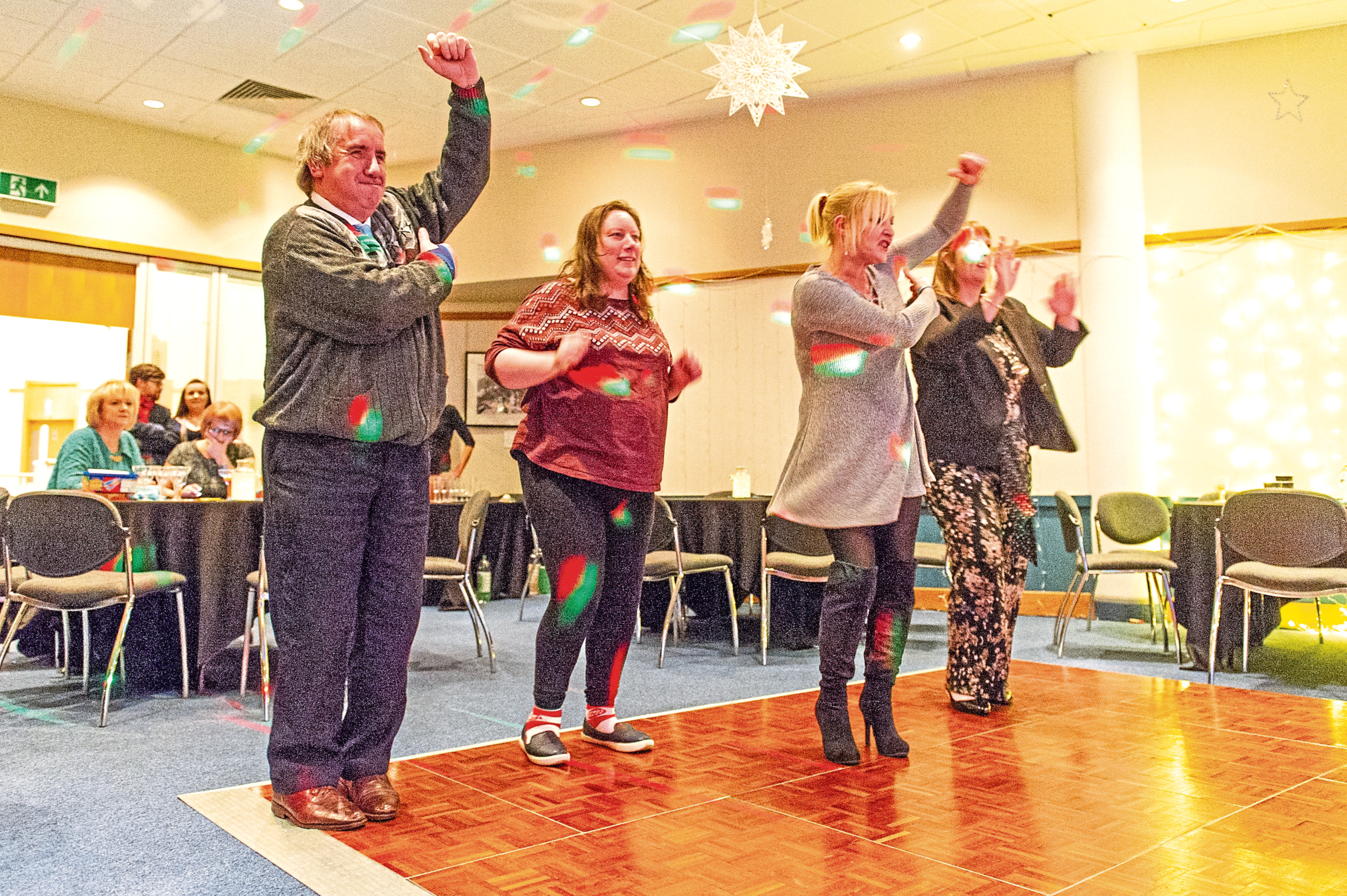 City centre councillor Lynne Short said: "It's is amazing that Recovery Dundee start each year on such a positive note and I know that it gives a real sense of purpose for the year ahead.
"I look forward to being a supportive friend to them this coming year and appreciate all the work they do across the city to provide a positive message that recovery is an option."
Last year saw the group forge links with the Boots Community Hub on Albert Street and Beans and Berries on Commercial Street in order to hold meetings.
Sharon also teamed up with local trainer Mikie McCash to offer group fitness classes, and both she and fellow worker Steph Robertson qualified as Indian head massage therapists.
Steph, 25, got involved in the group after contacting Sharon for help while coping with mental health issues.
She said that, without the help of the group, she would have likely "fallen through the cracks".
She said: "Services like these have to be here.
"There's no way someone recovering from mental health issues or addiction can get better just by seeing someone in the health service once a week.
"I'm not saying it's the health service's fault. It's just the way things are at the moment."
Alex McMahon, 58, from Douglas, has been supported by Recovery Dundee for two years.
He said: "It's good to see the same familiar faces here every week. You know they've been where you've been."
A core belief among Sharon and her team is that they are open and visible in their work. For her, there's no shame in where people have come from – so long as they're willing to put in the work to recover.
She said: "We're open and honest about our issues.
"Recovery is about saying you can get better – it's the life after the addiction or whatever your problem is, and not just any life, but a good life."
Group member Kevan Curran, 34, from Polepark, said: "Here you know other people have been in the same place you were. It's like you become a family, and you're thinking about the bigger picture.
"There are people here who have been on their own for 20 years and have become a totally different person in five weeks.
"This group gives you the belief that you can get better – you know they're there for you."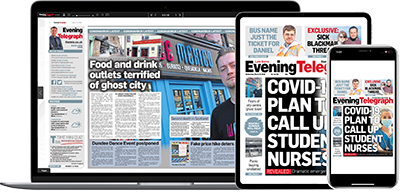 Help support quality local journalism … become a digital subscriber to the Evening Telegraph
For as little as £5.99 a month you can access all of our content, including Premium articles.
Subscribe