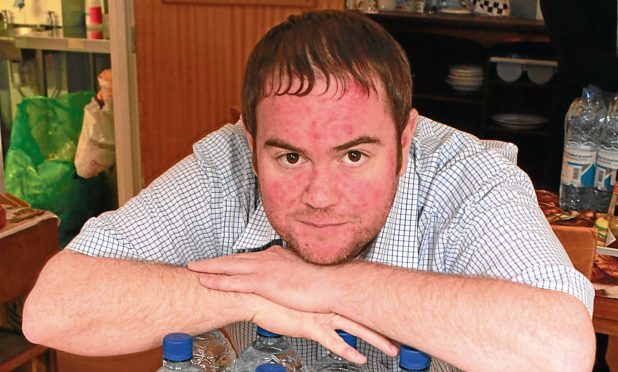 By its supporters, it's been heralded as a major step forward in tackling Scotland's harmful relationship with alcohol.
But Kevin Hamil, a recovering alcoholic from Dundee, is among those who fear the new minimum pricing laws may increase social problems such as shoplifting.
Kevin, 36, was downing 20 pints and 12 cans of lager a day as his battle with the booze hit its worst point – spending £30,000 in one year on drink. He lost his job and found himself living in squalor, all because he was addicted to alcohol.
Kevin said while he couldn't speak for all people with alcohol addictions, he fears the new law could exasperate some problems.
Plans to introduce a minimum 50p-per-unit price was given the green light by the Supreme Court on Wednesday, after a legal challenge against the move failed.
The drinks most affected will be super-strength ciders — which would increase from around £4 for three litres to more than £11, given their high alcohol content.
Kevin said he would regularly drink three bottles of the potent cider a day until he eventually beat the booze in 2015 after an 18-month recovery period.
He said: "If you're on a budget of £10-a-day for drink and that was getting you three bottles of cider, then suddenly that is costing you three times the price, all what will happen is you'll find something else.
"So the ciders will disappear from shops but you might see an increase in people buying spirits. The problem with that is, you can get drunk on vodka a lot quicker than cider."
Kevin, who praised the work of alcohol support charity Jericho House in aiding his own recovery, said when addicted he would spend "all he could" on drink and said others will do the same.
He said: "If it was a straight choice between a bottle of cider or something to eat, I would always take the bottle of cider. So people with a strong addiction are already spending the absolute minimum on food, hygiene products, and maybe getting into debt on their energy or rent. In my case, the minimum pricing would have made that worse.
"I never got to the stage of stealing a handbag from someone on a bus, but you never know how desperate you could get. I think this could see more people shoplifting to fund their addiction — I know of people who would suck the alcohol from sanitary wipes to get drunk."
However, Alison Douglas, chief executive of Alcohol Focus Scotland, a national charity which aims to reduce the harm caused by alcohol, said that even those with severe addictions could see benefits from minimum pricing.
She said: "Evidence suggests that harmful drinkers are price sensitive and many will move to drinking less-strong alcohol, based on price. Alcohol problems can range in a spectrum from drinking at a level that is risky to health but outwardly invisible, to alcohol dependency.
"Minimum unit pricing is not going to be a solution for everybody. It will target people who are edging towards a serious problem with alcohol and hopefully pull them back from that edge.
"There is no evidence to suggest that people will turn to crime to fund their addiction. What we hope this will do for people who have a dependency on alcohol, is reduce their intake of units, which still has a benefit to their health even if they are still drinking large quantities.
Health Secretary Shona Robison said minimum pricing is the most effective and efficient way to stop people drinking cheap, high strength alcohol.
She said: "Evidence from frontline clinical services, based on interviews with patients with serious alcohol problems at the Royal Edinburgh Hospital, suggests minimum pricing is likely to reduce consumption amongst Scotland's heaviest drinkers. It found that the lower the price a patient paid per unit of alcohol, the more units they consumed."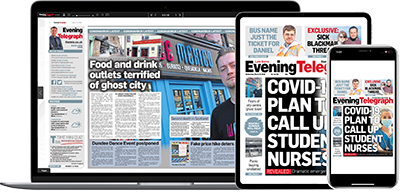 Help support quality local journalism … become a digital subscriber to the Evening Telegraph
For as little as £5.99 a month you can access all of our content, including Premium articles.
Subscribe