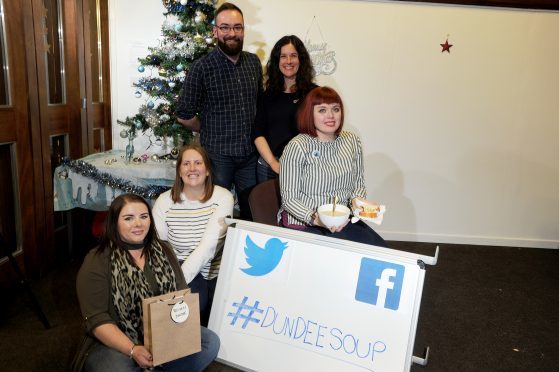 The city's second Dundee Soup event has raised £200 for a community project.
Organisations turned up for a simple soup supper and heard four presentations from the local people who help run community projects.
Those attending the events pay a small donation, which goes into a pot, and the group whose presentation is voted as the winner then goes home with the money to start developing their project idea.
The projects at the latest event were Recovery Dundee, Dundee Bairns and Tea Club, Coats 'n' Quilts, and Voice, Visual and Sounds.
The winner on the night was Recovery Dundee, who deal with recovering drug addicts. The project has three aims — the ability to care, putting a face on recovery, and building long-term sustainable recovery.
It also wants to challenge the stigma that prevents people from seeking treatment.
Of the other projects, The Bairns Tea Club's aim is to tackle the poverty related educational attainment gap and the lack of hot nutritious meals for children living who are living in poverty.
The Coats and Quilts project idea was for coats to be collected, then cleaned and given out to their service users, while the Voice Visual and Sounds project was centred around creating multi-sensory stories to help those who other wise cannot access them.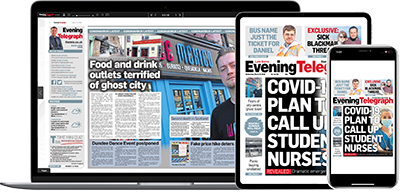 Help support quality local journalism … become a digital subscriber to the Evening Telegraph
Subscribe