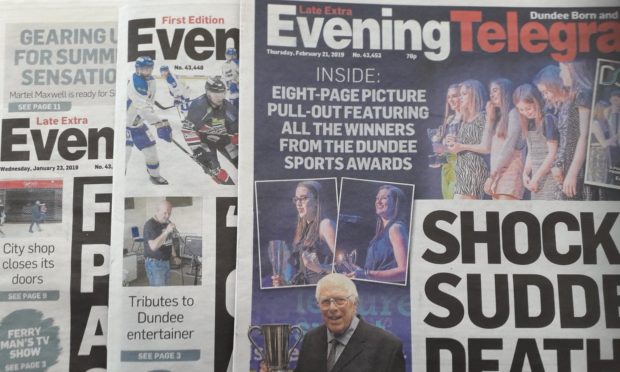 The Evening Telegraph wants to know what YOU think – and you could even receive a cash reward.
Join the Tele's Reader Panel – a sounding board of trusted readers – to let us know, through short and simple online surveys, what you think of our content.
All the answers are vital to us, helping us to provide the kind of paper you want to read.
What's more, for each survey you complete you will be entered into a free monthly prize draw, with three lucky panellists each winning £50.
It really is that simple.
Tele editor Dave Lord said he wanted to hear from readers, however they consume the news – be it a copy of the newspaper or online through your mobile or tablet.
"This is the perfect opportunity for you, as a reader of the Tele, to tell us what you think and have your say on our future," he continued.
"Please be assured that input from readers is crucial in shaping our content, from news and sport to features. We really want to know what you like or dislike about the Tele."
To sign up simply visit www.bit.ly/Telereaderpanel and fill in your details.
Rest assured we will never use your information for anything other than your participation in our research.