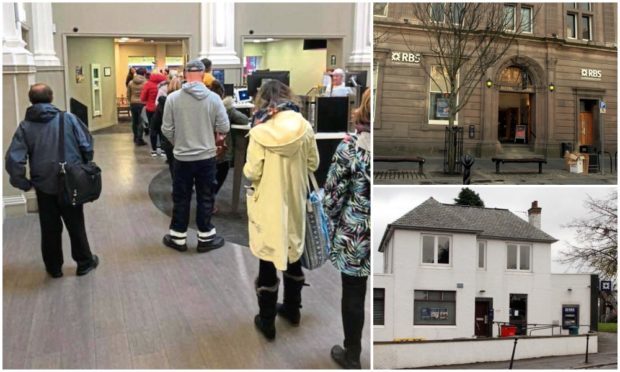 RBS customers have been left waiting in line as the bank's last remaining Dundee branches struggle to cope with demand.
Complaints of long queues snaking out of the bank's High Street and Strathmartine Road branches have led to claims RBS blundered when it closed other local services.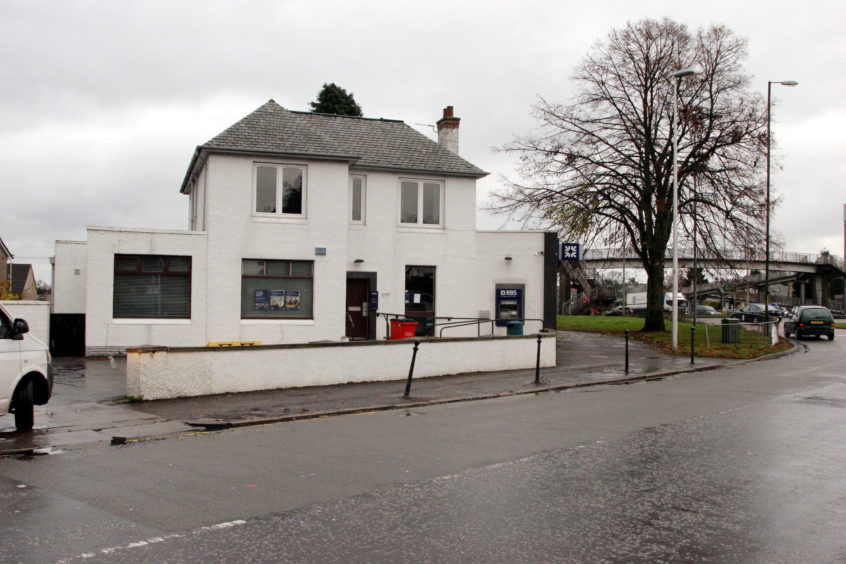 Pictures have emerged, showing a long line of customers waiting to be served at the city centre RBS.
Alan Morgan, 41, who has been using the High Street bank for more than eight years, claimed customers have been waiting as long as 50 minutes to make a transaction.
He said: "Regardless of what time of the day I go in, there is a line of at least 20 people.
"If the self-service ATMs aren't working, I've seen myself waiting for at least 50 minutes to get served.
"There are only ever two bank tellers on. If they had additional staff on it would improve the service.
"I genuinely feel sorry for the staff.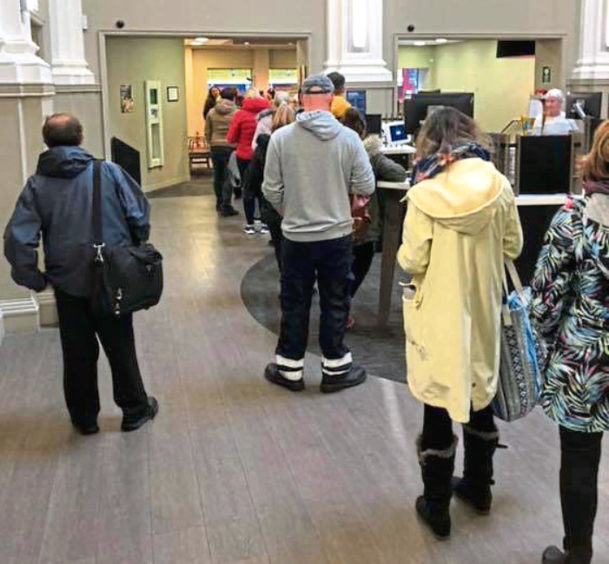 "I've definitely noticed problems during the last nine months to a year."
Alan said the recent closure of the Stobswell branch, as well as the Perth Road closure in 2014, may have affected the service.
He said: "There is no question that has affected the service.
"I have considered moving to another bank because of this."
Sandra Burke, former chief executive of Dundee and Angus Chamber of Commerce, has also experienced queues at the bank.
She said: "I've used the services on Strathmartine Road and I've struggled to get parked, there are cars abandoned on the verges.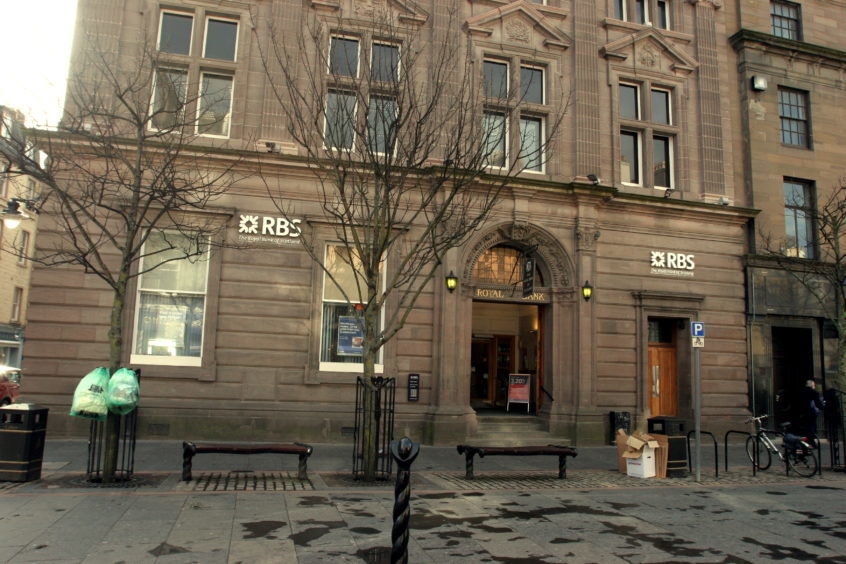 "There are always queues in both, the one in town is horrendous. I feel sorry for the staff. I'm thinking of closing my account."
A Royal Bank of Scotland spokeswoman said: "We are aware of a high demand from customers in those branches, and are taking steps to support them, including increasing staff numbers.
"Customers can also bank in post offices where they can deposit cash and cheques, withdraw money, check their balance and register for coinage."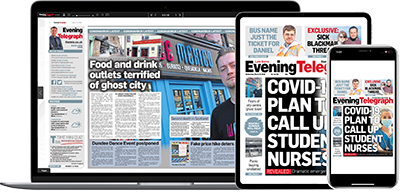 Help support quality local journalism … become a digital subscriber to the Evening Telegraph
Subscribe