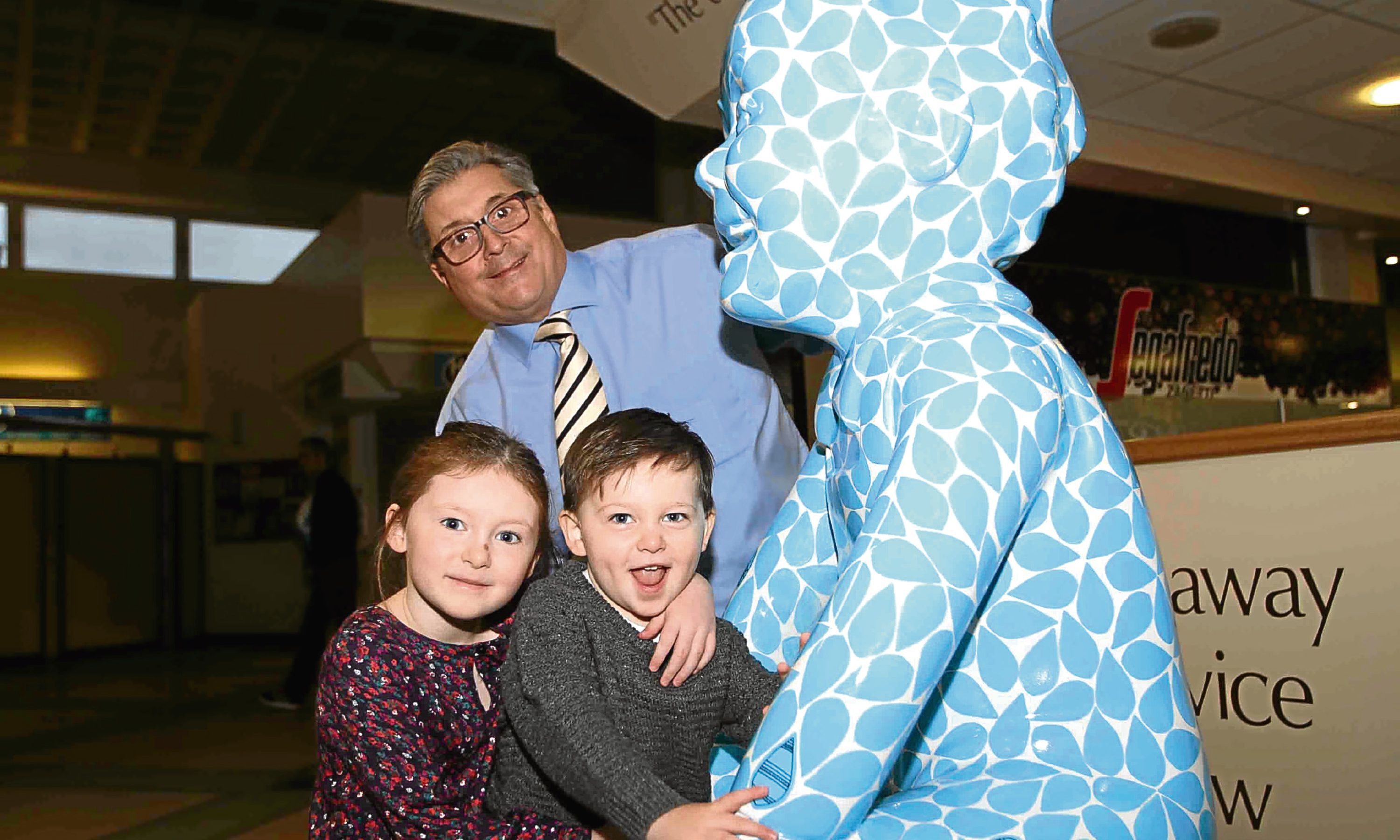 The newest member of Ninewells Hospital's "Meet and Greet" team is settling well into his new home.
Oor Rain Song, one of the 55 Oor Wullie Bucket Trail statues, was shown his new spot and immediately made friends with the locals.
Frank Esposito, owner of The Caffe in the Ninewells foyer, has said the new addition is a "win-win" for everyone involved.
He bought the statue for £12,000 at the auction. Frank said: "I wanted to give something back to the hospital.
"People will see it when they come in and it will just add to the whole concourse. I'm over the moon about him.
"I feel it's important to do what I can to try and keep the momentum of the appeal going — this is my way."
Frank has also joined forces with bakery supplier Fisher and Donaldson to try and raise a further £5,000 for the Archie Foundation's Tayside Children's Appeal.
They are selling Oor Rain Song and Oor Wullie original biscuits, with all profits going to the appeal.
Frank added: "Everyone has given us such great support. None more so than Fisher and Donaldson who were more than happy to get involved.
"I'm really pleased they are helping — and I think we can raise as much as £5,000 more for the cause."
Oor Rain Song is already working, having welcomed Daisy Coupar, 5, and brother Ollie, 2, to the hospital.
Frank said he expects the statue will cause great excitement and hopes that can be translated into fundraising.
"We're starting with 500 biscuits and we'll see how that goes," he said.
"But as long as people keep buying them we will be happy to keep going.
"We're aiming to raise £5,000 but we may even exceed our target."
NHS Tayside chairman Professor John Connell said: "We are absolutely delighted that Rain Song Wullie has made it to Ninewells to cheer up all our visitors.
"I am wondering if the wee scallywag could be hiding from PC Murdoch?
"Our thanks go to Frank Esposito for letting Rain Song come and spend some time at the hospital."
Cassie Thompson, director of fundraising for the Archie Foundation, said: "Frank's generosity in successfully bidding for Rain Song was amazing.
"Wullie will remind visitors daily of this wonderful cause and we are hugely grateful to Frank and everybody involved in enabling it to happen."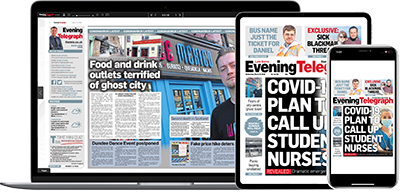 Help support quality local journalism … become a digital subscriber to the Evening Telegraph
For as little as £5.99 a month you can access all of our content, including Premium articles.
Subscribe