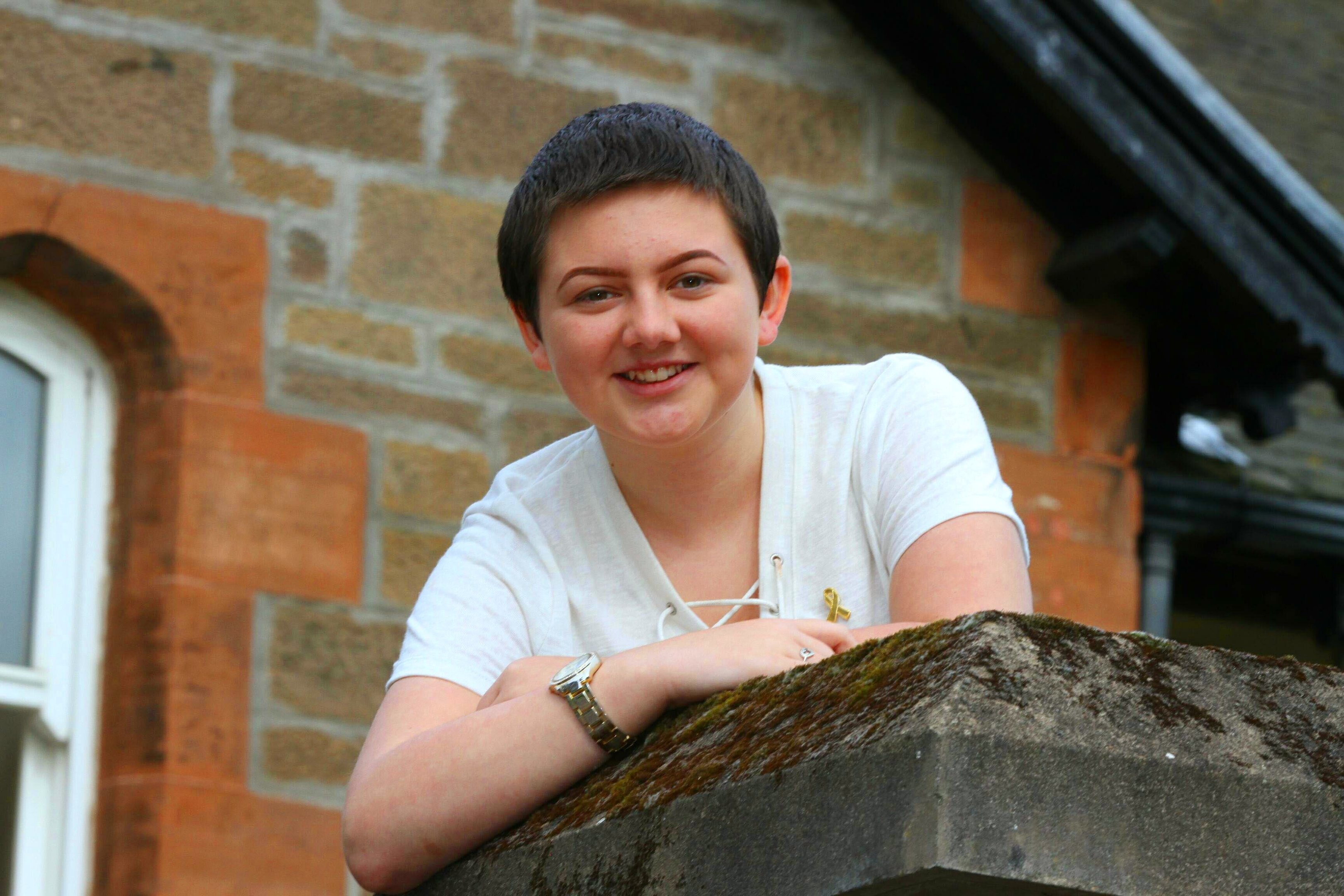 A year ago today Megan Fletcher, from Dundee, was given the devastating news that she had cancer.
Now, sitting happily at home with her parents, Shona and David, 15-year-old Megan spoke of the highs and lows of her year-long battle with Hodgkin's Lymphoma.
Megan is now in remission and is looking and feeling great.
She's back at school, back at army cadets and has just signed up for Police Scotland Young Volunteers.
"It's been quite a year and quite a journey but believe it or not it's a journey I wouldn't have missed," said Megan.
During the past 12 months Megan has spearheaded the Evening Telegraph's Bald is Beautiful Campaign, raising more than £25,000 for families in Dundee who have a child suffering from cancer.
At the start of her illness she shaved her head bald to raise awareness of young people suffering from cancer and other life-threatening illnesses.
She has also flown in a helicopter for the first time for a few days of light-relief from her chemotherapy treatment in Edinburgh.
She has walked across the Tay Road Bridge with dozens of supporters, been on holiday to America, won the Courage Award at the Tele's Community Spirit Awards and taken part in a modelling shoot for the Tele.
"I want to keep raising awareness that young people can get such devastating illnesses but they can survive them and they can still have a great time, even although they're ill," said Megan.
"I feel incredibly lucky to be as well as I am now but I know that not everyone is so lucky.
"I am very positive about the future and doctors have said that I should stay well — I certainly hope so."
Megan still has monthly check-ups and goes for scans every two months.
"The doctors have said that once I am clear of cancer for three years then they will tell me that I am cured.
"In the meantime I am just enjoying life.
"It's great being back at school with all my friends and I am currently trying to catch up with my school work."
Dad Dave said he was incredibly proud of his daughter.
"She is truly an inspiration. She has done so much for other people over the past year while undergoing aggressive chemotherapy herself.
"The smile never left her face and she has made her mum and I so proud."
"When Megan received her diagnosis I was devastated and really scared about what could happen.
"She remained so positive throughout and was often the one to keep us upbeat.
"Even when she was feeling miserable after chemo she just picked herself up and got on with it."