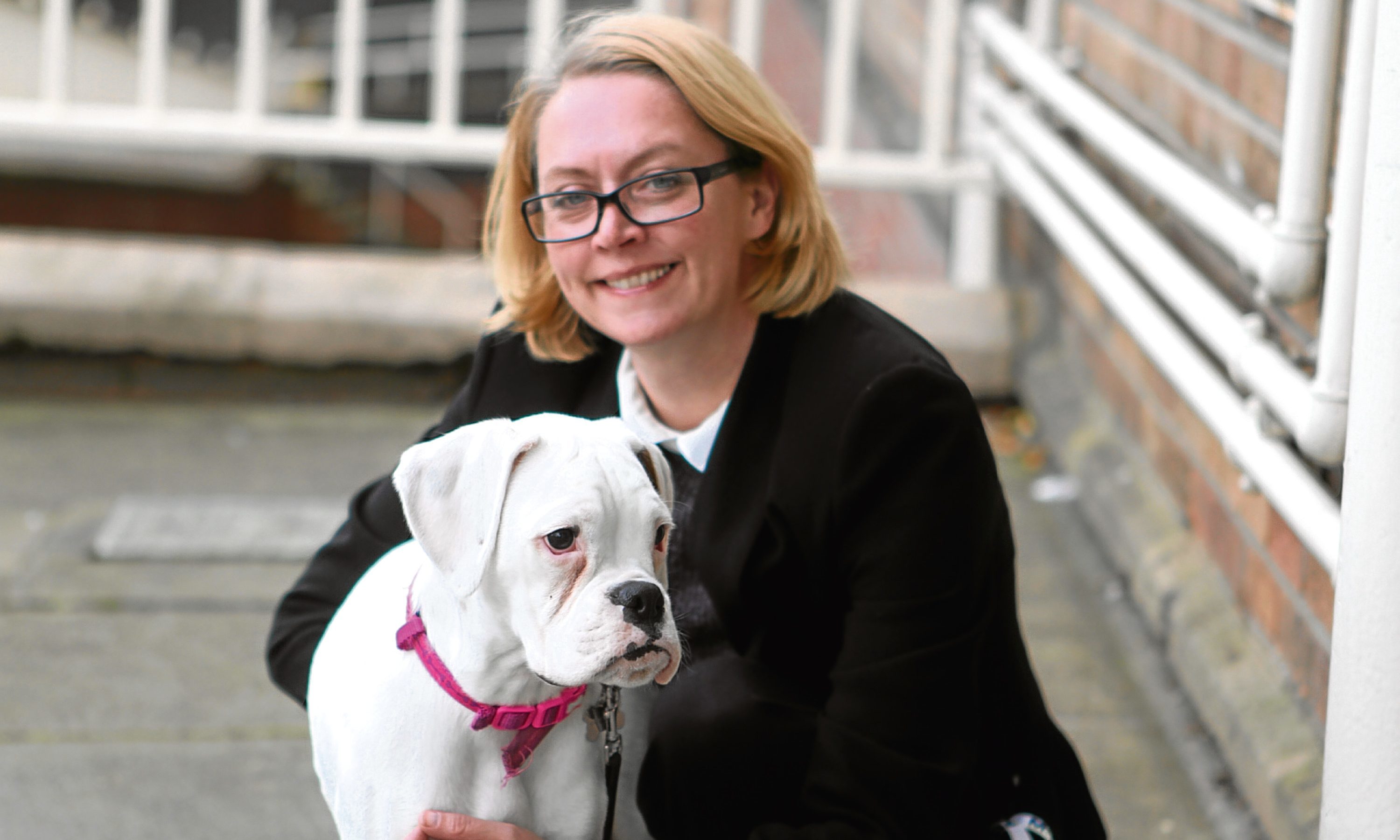 A Dundee puppy has been diagnosed with an extremely rare bug from the same family that can cause the bubonic plague.
The Black Death — one of the most devastating pandemics in human history — claimed the lives of millions of people in the 14th Century.
Today a Dundee woman revealed that her five-month-old boxer puppy Lily is harbouring yersinia enterocolitica, from the same family of bacterium that causes the deadly infection.
Kimi Cowie-McCash stressed that the infection itself does not cause the plague, and is not contagious.
However, Kimi, from Ballumbie, told the Tele she thought that her vet was "winding her up" when she was told of the diagnosis.
The 40-year-old cognitive behavioural therapist said: "When the vet phoned, my first thought was that my puppy was going to die.
"Then I thought that I was going to be responsible for killing hundreds of thousands of people. It was a massive shock to say the least.
"We had bought Lily and she was passing very loose stools so we took her to the vet.
"The first tests came back last week and they said that she had cryptosporidium — a condition that affects the gut and intestinal area.
"Then we got a call to say that the results had come back positive for something different — Yersinia Enterocolitica."
The condition can be passed to humans, although experts say that incidences are very rare.
In March last year, a two-year-old male American Pit Bull Terrier was euthanised after contracting the condition.
His owner also began displaying health problems, including a bloody cough and fever, and was diagnosed with the plague.
Three other people in the US contracted the disease but all recovered after treatment.
Kimi decided to speak out to raise awareness of the condition. She said: "If my puppy has it, who is to say that other people's don't too? The vet has said it is very rare but, hypothetically, my puppy could have picked it up in the city.
"Maybe it isn't as rare as we think — maybe people aren't testing for it.
"I just want people to be aware that if their dog is exhibiting symptoms then they should have it tested."
Lily is now on a course of antibiotic treatment for her condition and Kimi faces an agonising wait to see if she recovers.
Further treatment is available but Kimi said the vet feels Lily is too young for her body to be able to cope with multiple treatments.
She added: "Lily is part of the family, and hopefully she isn't going anywhere for a long time. That said, it is a very dangerous thing that she is carrying."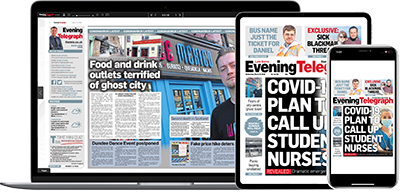 Help support quality local journalism … become a digital subscriber to the Evening Telegraph
Subscribe