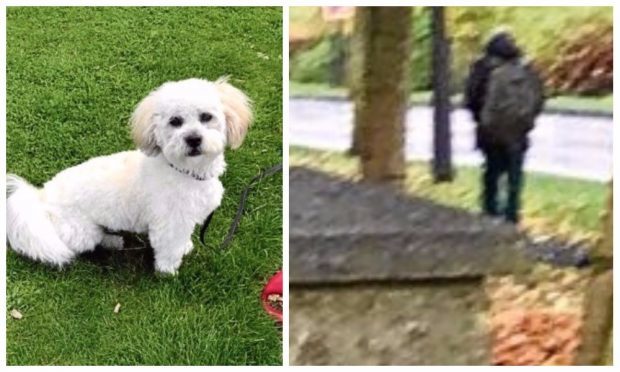 An intruder was scared off by a tiny puppy that has been hailed a "hero".
Lori Malone was upstairs in her home at Kingsway, near to Caird Park, when she heard Abel — a 12-inch tall shichon (a cross between bichon frise and shih tzu) — barking at someone.
She said she was shocked when she went downstairs and found her kitchen door lying open and saw a man making a hasty exit — and Abel standing at the door holding the fort.
The 25-year-old said she fears how the situation could have escalated if it hadn't been for one-year-old Abel meeting the intruder head on — and praised the little pup for "saving the day".
She said: "He is so small, but he obviously thinks he is a lion. If it wasn't for him I don't know what would have happened. The guy must have thought there wasn't anyone in.
"He has obviously opened the door and come in, but then Abel started going mad.
"I have no idea how long he was in there but, judging by the sound, there must have been a stand-off for four or five minutes.
"He is such a wee, cute puppy but he is obviously brave."
Worryingly, despite having been sent packing by Abel, the man tried to come back to the property, but Lori saw him and decided to approach him before he made it back to the house.
She said: "I thought the best thing would be to face him — I was terrified but thought it was the best way forward. He just mumbled something and walked away. After he had left I took a picture of him from behind.
"Then I noticed my car's doors were lying open, which was also really worrying."
Lori alerted police who later visited her. She said officers advised her of a spate of break-ins around the area.
Lori said that she had rewarded Abel for his heroic efforts by giving him special meals of chicken and steak.
A police spokesman confirmed they attended an address in Kingsway after a report of an intruder "with bruising on his face" being disturbed there around 9am on Wednesday.
He said: "He is described as being in his 40s, slim build, wearing a navy puffa-type jacket, carrying a green back pack. If anyone has information please call 101 or speak with any officer."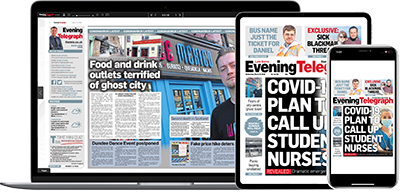 Help support quality local journalism … become a digital subscriber to the Evening Telegraph
Subscribe