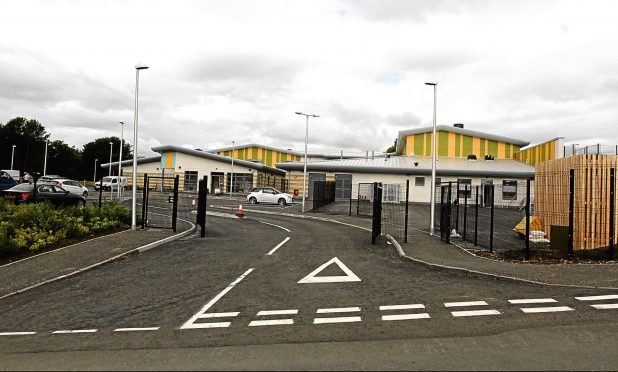 Dundee's new £13.2m school is set to open its doors for the first time this month.
Hillside and Gowriehill primaries in Menzieshill closed their doors earlier in the summer and now pupils from both schools will move into Tayview on schedule, on August 18.
Although pupils across the city will return to school on Tuesday August 15, those at Tayview will return on the Friday.
The three extra days will give the teachers at Tayview enough time to move equipment from their old classrooms and set up their new ones at the Dickson Avenue premises.
Education convener Gregor Murray said: "Most of the schools go back on the Tuesday, but as is the same with all new schools, Tayview staff have got two or three days to move things over from their old premises.
"So the pupils at Tayview will start on Friday August 18.
"It's very exciting for the pupils and they've had several visits to the site through the different stages to see how it's getting on.
"I know they were able to visit when the walls were first put up and again when it was almost finished.
"The constructors, Robertson Tayside, are very good at working with the schools to give them access.
"It's important to open with the pupils, teachers and parents at all times, to see what they want.
"There's no point in the council just going ahead and building what we want, we need to ask those who will be working there what they think. As with all of our newbuilds, the community will have access as well.
"It's a very exciting time in general.
"There's a lot of new construction work elsewhere in the city as well.
"Baldragon Academy is next and the Coldside school too."
Tayview was proposed several years ago because the conditions of the Hillside and Gowriehill buildings were below the standard Dundee City Council wanted.
Former education convener Stewart Hunter told the Tele that there weren't any safety issues with the two schools, but as they were both given recent C gradings for their condition, they weren't in "great shape".
The new school will have a roll of about 650 pupils, but the cost of the project has risen since it was first proposed.
Just before construction work began in the spring of 2016, councillors were told that an additional £484,000 would be needed to build the school, bringing it to a total cost of £13.2m.
According to the council, the budget problem was put down to the "abnormal" level of site works, including the need for more robust foundations.
The extra cost also included items that were not covered in the original budget such as photovoltaic solar panels, a multi-use games area pitch for the school and other improvements to areas of Dickson Avenue and Earn Crescent.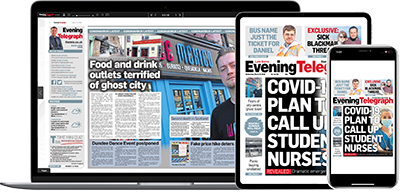 Help support quality local journalism … become a digital subscriber to the Evening Telegraph
Subscribe