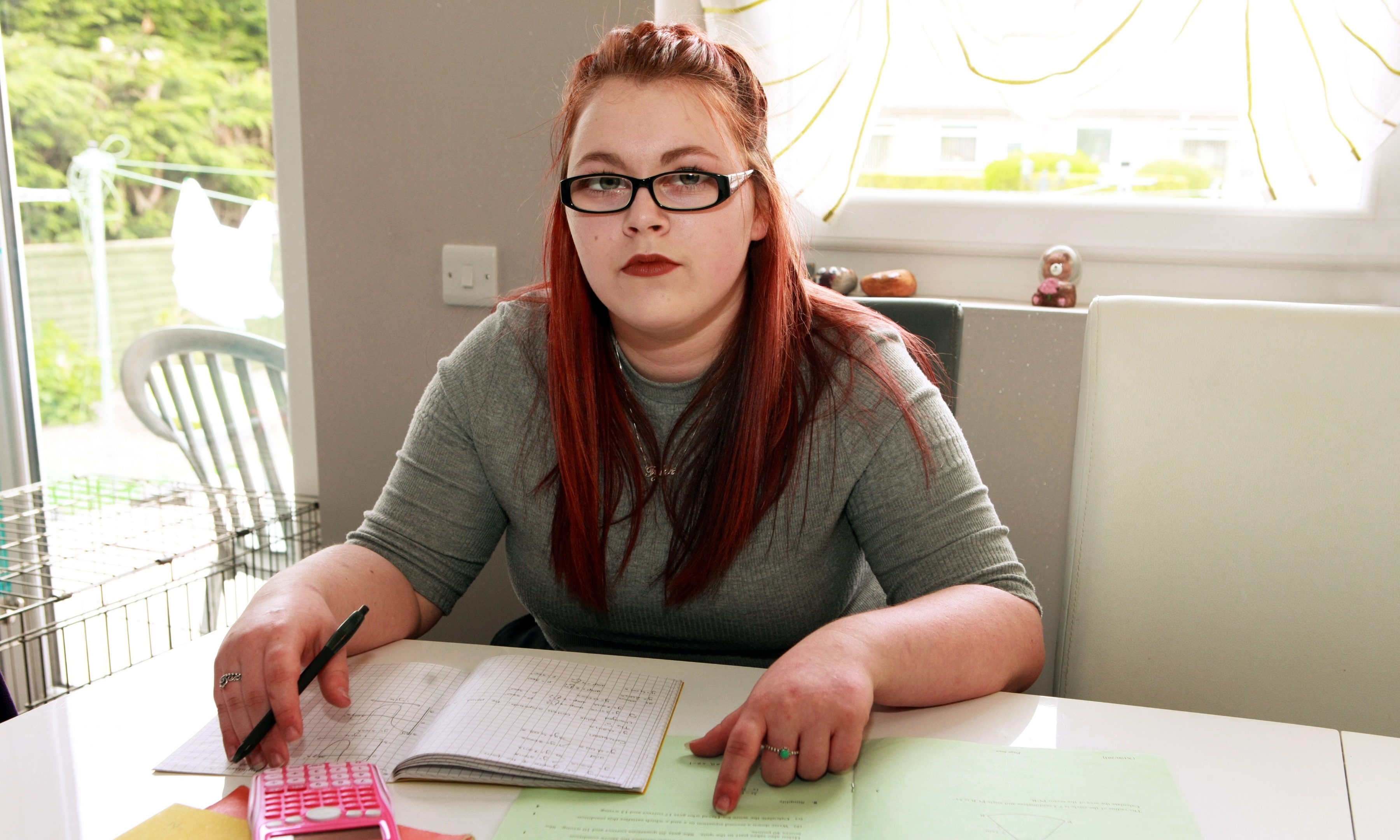 Secondary pupils throughout Tayside have joined in the uproar over a "catastrophic and disastrous" exam paper they sat last week.
Hundreds of local teenagers have signed a petition calling on the Scottish Qualifications Authority to lower the pass mark for the National 5 maths exam.
Many have told the Evening Telegraph they were left in floods of tears during and after the exam — which they claimed was too difficult.
Others have said they now have serious concerns that their future careers or university places could be affected as a direct result.
Sixth-year pupil Tyler Johnston, 17, of Menzieshill High School, said the exam was not what she had been expecting.
"I have been studying for this exam for ages and practised using loads of past papers — and what we were asked to do was nothing like what I had studied for," she said.
"I signed the petition because so many other pupils have also spoken about how difficult they found it and something needs to be done.
"I am hoping to go to university to study to be a primary teacher but if I don't pass this exam it will definitely ruin my chances. I think it is totally unfair on all of us who sat the exam that it was so difficult.
"Exams are stressful enough without something like this happening."
Tyler's mum Pam Bolger said: "It's upsetting that she put in hours of work and this happens.
"She told me she didn't think she had a chance of passing. We will just need to wait and see now."
Chloe McAteer, 16, who goes to Carnoustie High School, said she too found the exam very difficult.
She told the Tele: "I think so many students will have found it a problem.
"This is the second time I have sat my National 5 maths exam and I really need to pass it as I want to join the RAF."
Chloe's dad, George McAteer, is a lecturer at Dundee and Angus College in Arbroath.
He said: "When I spoke to Chloe she said that many pupils had been upset following the exam.
"As a lecturer I know that if exam papers are unnecessarily difficult it puts pupils at a complete disadvantage. It sound like this paper was way too difficult."
Jack Pohler from Monifieth High was another local pupil who complained about the difficulty of the exam. His dad, Dr James Pohler, said Jack felt downhearted.
He added: "He put a lot of work in for this exam and it is upsetting that this happened."
The national petition's creator said: "The exam consisted of two papers — a non-calculator and a calculator. The second paper was challenging which is expected of course as examinations aren't supposed to be a breeze, however paper one was catastrophic and disastrous.
"Not only was some of the content unseen before, but it was unlike any other past papers."
An SQA spokesman said: "We are confident the National 5 maths exam provided candidates with a fair opportunity to show their understanding of the subject. It was designed in line with past and exemplar papers and according to our course and assessment specifications.
"We know the exams period can be a stressful time for young people and their families and are aware of the concerns raised."
Dundee City Council's education spokesman Stewart Hunter, said pupils shouldn't worry. "As a department we will look at this and if there is an issue we will do what we can."
Angus Council's spokesman said: "We are presently speaking with our schools to gather their views on the examinations."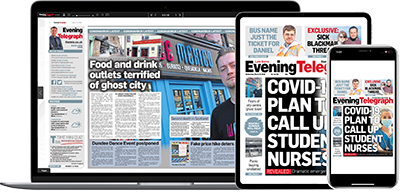 Help support quality local journalism … become a digital subscriber to the Evening Telegraph
For as little as £5.99 a month you can access all of our content, including Premium articles.
Subscribe