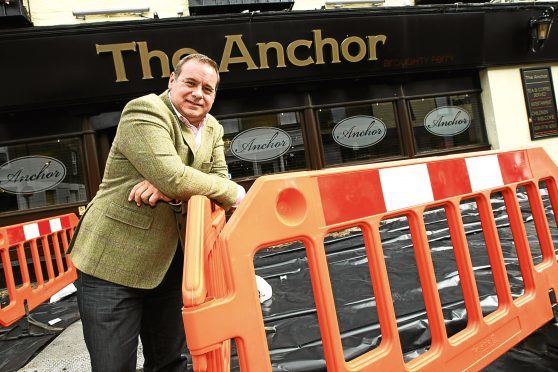 A prominent Dundee businessman has been cleared of claims he fought with a man in the pub he runs then seriously assaulted him.
Jeffrey Stewart, 49, of Dundee Road, had denied charges of fighting with Grant Craig in the Anchor bar, in Broughty Ferry, and then assaulting him in a nearby street.
Mr Stewart was represented at Dundee Sheriff Court by Donald Findlay QC.
Following evidence from Mr Craig the Crown intimated it was no longer seeking a conviction against Mr Stewart and no further evidence was heard.
He was then formally found not guilty and was allowed to leave the dock.
At an earlier hearing solicitor John Hall, representing Mr Stewart, said the defence was proposing to call three witnesses, plus he would be producing two defence labels featuring CCTV footage discs.
He added that any medical evidence and the police evidence could be agreed.
However no defence evidence required to be heard.
Mr Stewart was found not guilty of, on January 2, at the Anchor bar, Gray Street, behaving in a threatening or abusive manner likely to cause fear or alarm, shouting, swearing, struggling and fighting with Mr Craig and uttering threats of violence towards him.
He was also found not guilty of, on the same date at Long Lane, Broughty Ferry, assaulting Mr Craig by causing him to fall to the ground, struggling with him and repeatedly punching and kicking him on the body to his severe injury.
When the Tele visited Mr Stewart's home, a woman who answered the door said he was not in the house.
He also wasn't present at the pub when the Tele tried to contact him.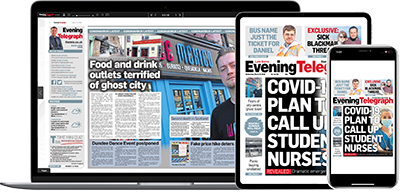 Help support quality local journalism … become a digital subscriber to the Evening Telegraph
Subscribe