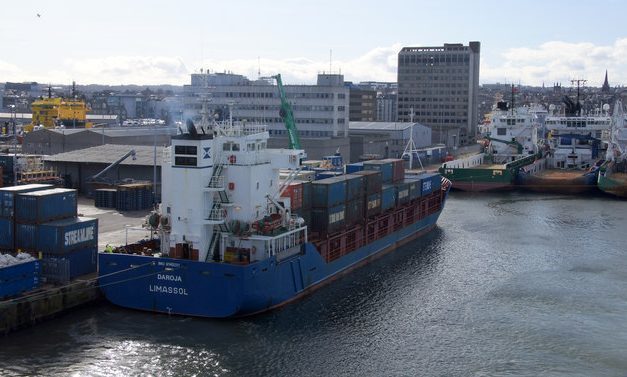 The crew of a Scottish cargo ship are reportedly being paid £2.56 an hour.
Sailors on the MV Daroja, which carries goods between Aberdeen and the northern isles, are said to be earning well below the minimum wage.
A protest was held today, six months after demonstrations over the pay of crew sailing on ferries contracted by the Scottish Government.
Streamline Shipping, which chartered the Daroja but does not own the vessel or employ its crew, received £3m in government subsidies between 2008 and 2014.
RMT General Secretary Mick Cash said: "Poverty pay on Streamline Shipping's MV Daroja is a disgrace.
"We call on the Scottish Government to take action, as it did on Seatruck, where it has been agreed that they will pay at least the national minimum wage on the NIFS/Seatruck contract.
"Only a nationalised Northern Isles ferry service can meet the needs of local communities and the seafarers that serve them."
Foreign-flagged vessels such as the Daroja, which is registered in Cyprus but owned by German firm USC Barnkrug, are contracted to UK firms by British shipbrokers.
It is legal to pay the crews of these ships less than the minimum wage if they are recruited overseas.
A spokesman for Aberdeen-based Streamline said: "The terms and conditions of employment for seafarers on board are governed by the vessel owners.
"Having raised the issue with the owners we are assured that the terms offered are entirely compatible with all legislation impacting on the operation of the vessel, which is fully EU compliant."
Streamline was founded in the early 1980s to support the burgeoning North Sea oil industry.
The UK Government is now reviewing legislation which makes this legal.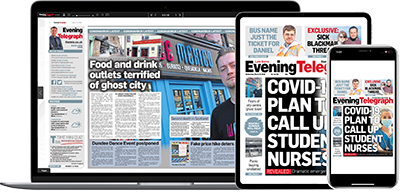 Help support quality local journalism … become a digital subscriber to the Evening Telegraph
Subscribe