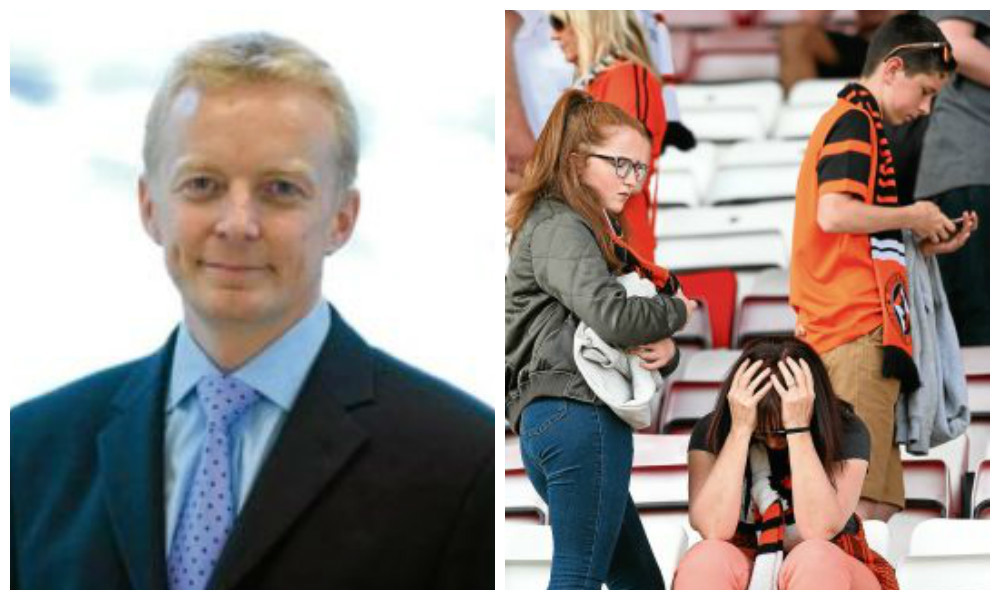 Dundee United will miss out on a cash windfall of up to £2 million after failing to win promotion to Scottish football's top flight, it has been revealed.
A football finance expert said the Tannadice club could have raked in between £1.5m and £2m if they had made it back to the Premiership.
Neil Patey, a partner at Ernst and Young — who has in-depth knowledge of football finances — said the figure could have been even higher, with "definite opportunities" for the Arabs to bring in more cash if they had returned to the top division.
The club missed out on promotion after a 1-0 defeat by Hamilton Accies in Sunday's play-off final second leg.
Mr Patey said: "The prize money difference between the Championship and the Premiership is a big factor.
"Assuming the club would stay up, the difference between finishing second or third in the Championship and a sixth to 11th-placed position in the Premiership is between £700,000 and £1m.
"The club would have benefited from better attendances and not just for the derby as the ground would have been hosting Premiership teams rather than Championship teams.
"I would also have hoped for a pick-up in season ticket sales with people more prepared to part with their cash for Premiership football."
Mr Patey said the figure would also have depended on the ambitions of those running the club — and could have gone over £2m with good promotion of things such as merchandise and hospitality.
He also said that United going up would have benefited the whole city, thanks to the derbies with Dundee, adding: "Sometimes it's easy to wish the worst on your neighbours but from a purely financial perspective, promotion would have been great for both teams and the city as a whole.
"Footfall from travelling supporters, particularly from the Old Firm, benefits everyone through the city with more people spending money in bars and restaurants and taking taxis to and from the ground — it's the halo effect."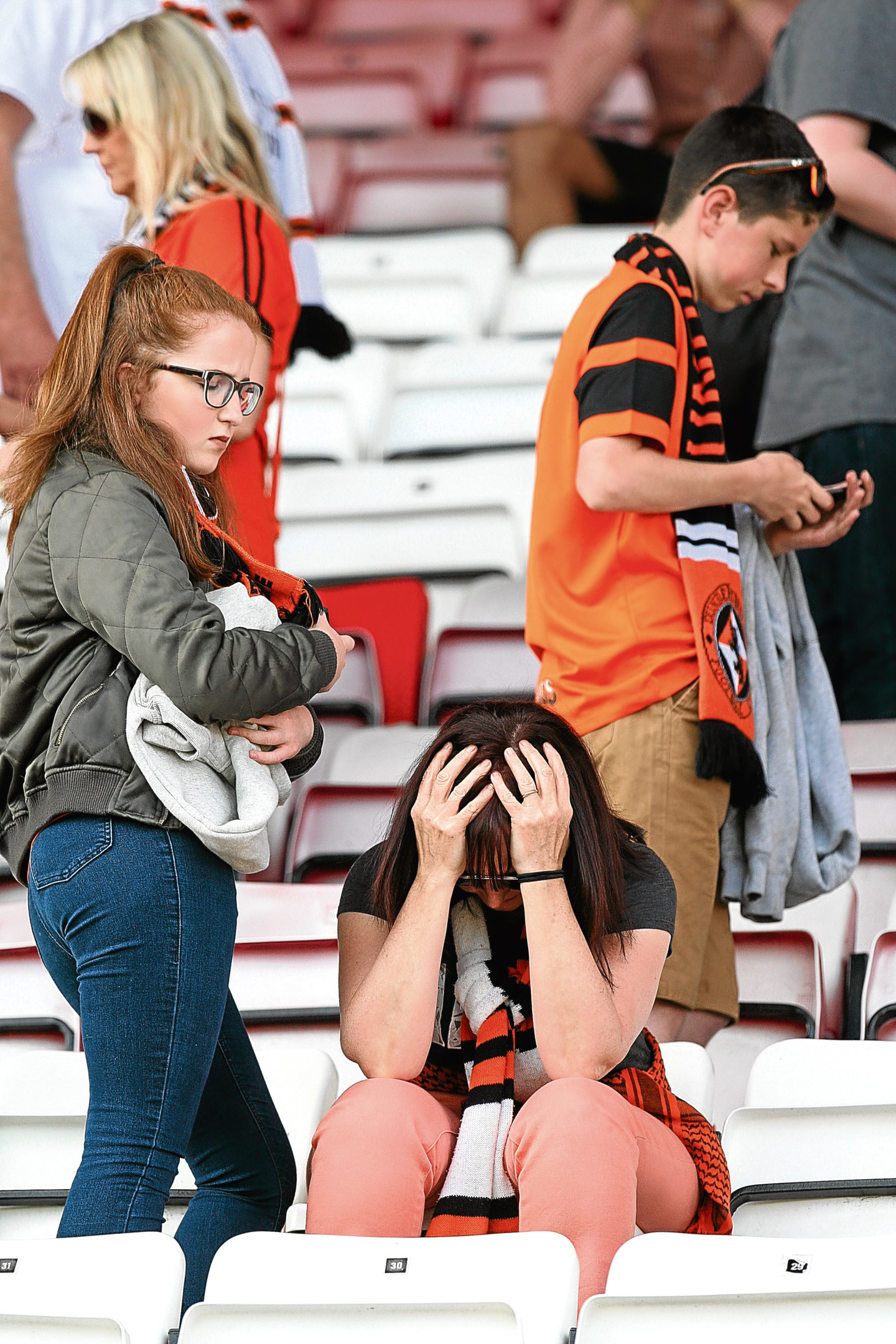 Tears were shed by some fans left devastated by Sunday's defeat.
Bryan Wylie, 50, who was at the game, fears United's cash woes may worsen. He said: "I'm now even more worried about the financial position going forward. We've got to clear things out from top to bottom."
Fellow fan Dave Muir, 63, agreed. He said: "We just didn't turn up today. Money is always a worry at this club and now even more so because of this."
However, Iain McCarle, 53, is less worried about the outlook.
He said: "I believe we'll go up next season and I'm not concerned going forward about the finances because there are people there ready to come in if there's ever a problem."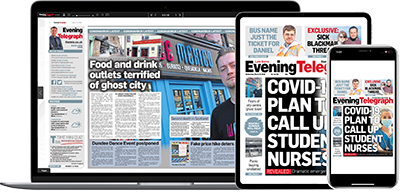 Help support quality local journalism … become a digital subscriber to the Evening Telegraph
For as little as £5.99 a month you can access all of our content, including Premium articles.
Subscribe