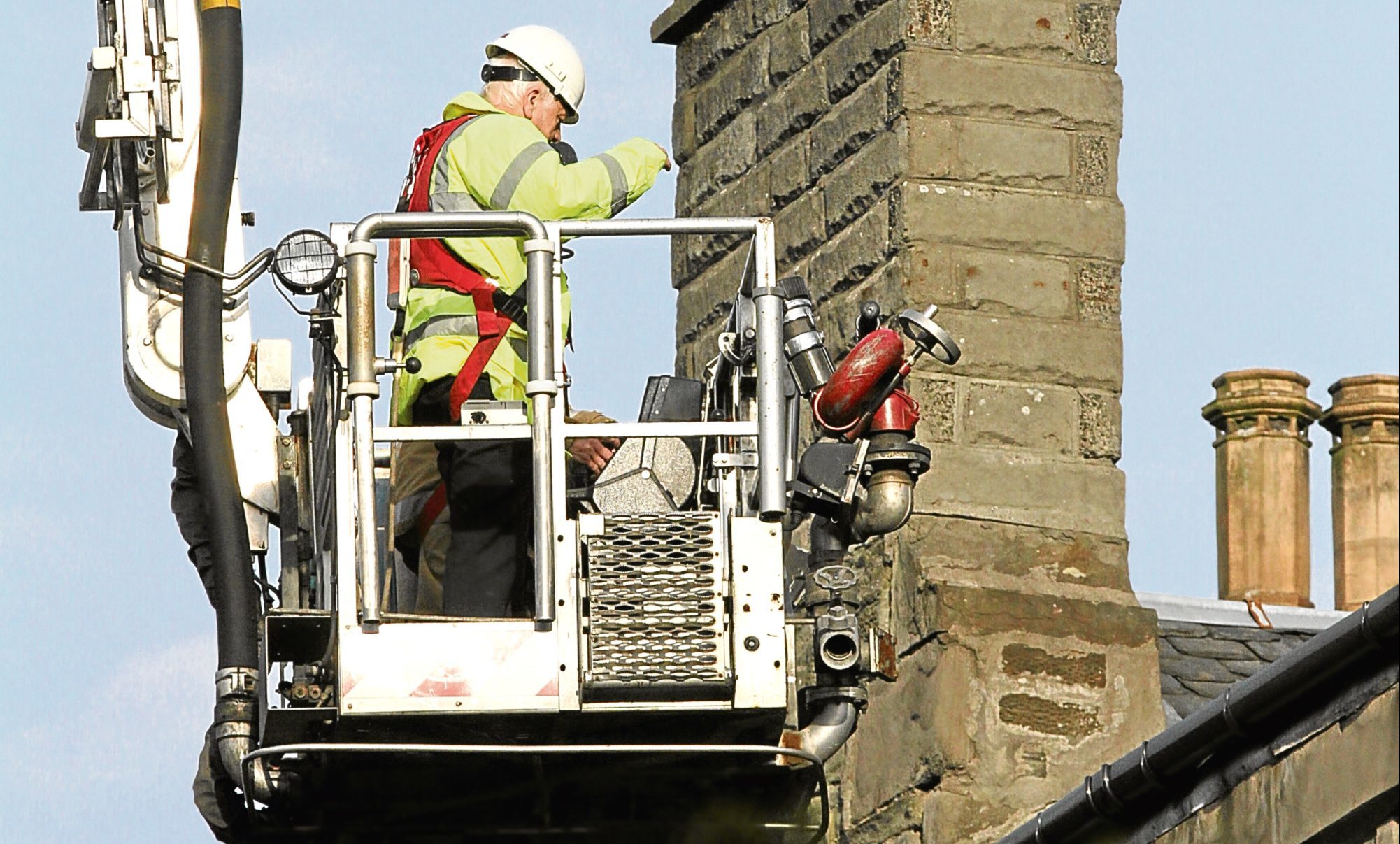 Emergency services were investigating after an explosion and fire at a third-floor flat in Dundee.
Fire crews and the police were called to Park Avenue at 3.15pm on Wednesday, where a man was said to have suffered burns to his hands and face.
He was taken to hospital but his injuries were not thought to be life-threatening.
Police were at the scene today speaking to locals and trying to establish the cause of the blaze.
Fire investigation officers were also due to return to the flat.
It's not known if the explosion sparked the fire or happened after the blaze took hold.
Utility companies were also called in to cut off supplies to homes.
SSEN said that electricity supplies for 14 homes were cut off "for safety purposes", with seven remaining without power yesterday.
The firm said it had no timescales for when the power would be back on but it had sent engineers to the scene.
Derek Frame, who lives on nearby Morgan Place, told the Tele he was walking past the block when the drama was unfolding.
He said today: "All of the emergency services were in the street.
"I heard that there had been a gas explosion and other people saying that there had been a loud bang.
"People came running out of the tenements where the fire was. It was a really shocking sight, because I remember the double fatal fire that happened on Park Avenue last year. I spoke to a policeman and he said that there had been some kind of explosion.
"I know a man had apparently gone round the doors in the tenement to try to get people out the building and make them aware of the fire. I don't know who was involved — but I really hope everyone's OK."
One woman who lives in the same close as the fire-hit flat said the man had been conscious immediately after the explosion — but although she could hear him inside his flat, she couldn't persuade him to open the door.
She added: "It was only when the fire brigade got here that they managed to get him out. By that time the rest of us had gone outside.
"When fire officers appeared with the man he looked really shocked and upset. I'll never forget the look on his face."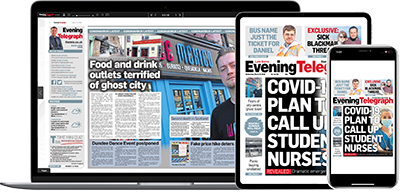 Help support quality local journalism … become a digital subscriber to the Evening Telegraph
For as little as £5.99 a month you can access all of our content, including Premium articles.
Subscribe