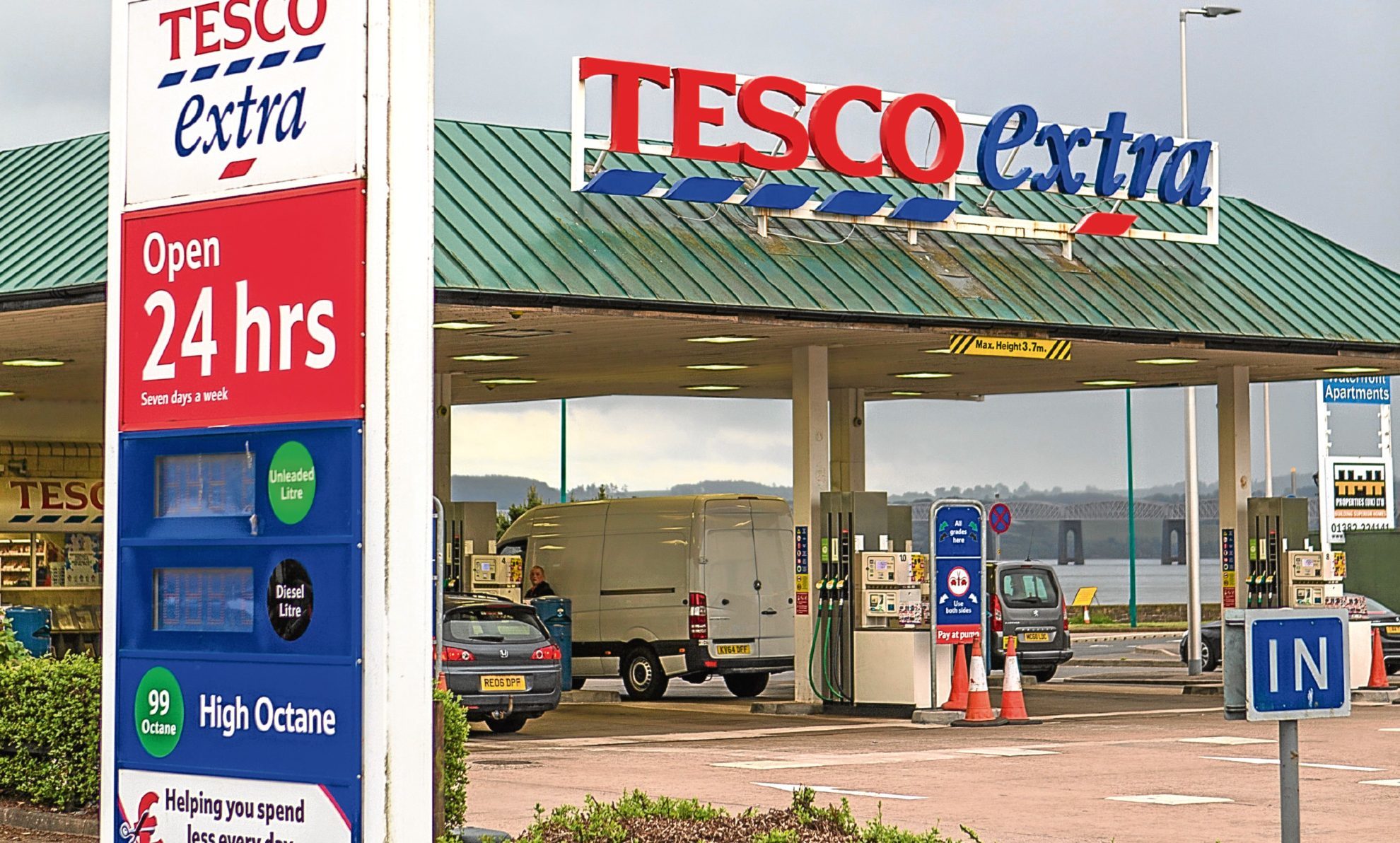 A car was allegedly stolen from a Dundee petrol station — after the driver stopped to fill up with fuel.
City police launched an investigation into what was described as a "bizarre" incident at the Tesco Riverside premises.
Police Scotland  confirmed that a 38-year-old man has been arrested and charged with theft in connection with the incident.
The drama was said to have unfolded at the Riverside Drive superstore shortly after 3.30pm on Monday.
Reports said that the driver was checking a tyre, having paid for his fuel, when the alleged theft took place.
The black Ford Focus ST was alleged to have been reversed out of the filling station — with the driver trying to cling on to it.
It was then allegedly driven out of the entrance to the premises and disappeared.
Tesco confirmed today that its staff were assisting officers with their inquiries.
One eyewitness described what he had seen as "just bizarre".
He said: "I've never seen anything like it.
"The guy had just filled his car up and was checking his tyre.
"When the car was driven away another woman's car was given a minor bump.
"As the situation unfolded a few people were left shaken by what they were seeing."
It's understood that police were called when the driver reported the alleged theft to staff at the filling station's cash desk.
A spokesman for Police Scotland said: "Police Scotland can confirm it is dealing with a reported theft of a car from a petrol filling station in Riverside Drive, Dundee.
"A 38-year-old man has been arrested and charged in connection with the theft."
A Tesco spokeswoman said: "We are assisting the police with their investigation."
Staff at the filling station said today they were unable to discuss the incident.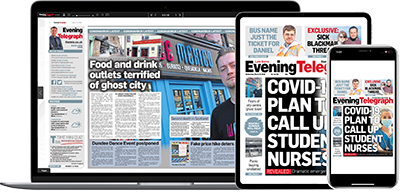 Help support quality local journalism … become a digital subscriber to the Evening Telegraph
Subscribe