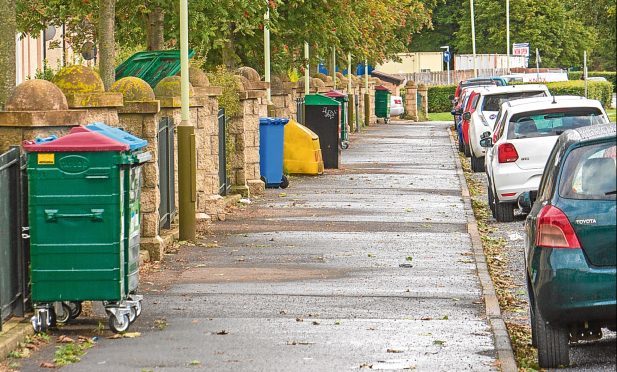 The Scottish SPCA has launched an investigation after reports a husky puppy was "viciously" beaten on a Dundee street.
A woman raised concerns after she saw two males, both with dogs, walking along Kingsway East.
She described seeing one of the men attacking a husky-type puppy — which he had on a lead — repeatedly.
The SSPCA confirmed today it was investigating the incident.
Speaking to the Tele, the eyewitness — who did not want to be named — said: "I observed two males, both with dogs. One of them began viciously hitting and beating the dog which he had on a lead.
"This attack went on as he continued walking and pulling the dog harshly by the neck.
"It appeared to be a husky-type puppy that was clearly frightened by the traffic."
After watching the abuse, the woman said she decided to confront the pair.
She added: "I beeped my horn, got out of my car and approached the men.
"Even as I voiced my opinion and stated that I would call the police, the abuse continued.
"As no one else stopped to help, I can only assume other members of the public were not concerned."
She reported the incident, which happened last Thursday, to Police Scotland.
The woman explained that after officers arrived at the Kingsway to speak to the dog walkers, she was told it was a case of "my word against theirs".
She added: "I am outraged that this happened on one of the busiest roads in Dundee in broad daylight and I was advised nobody else has complained.
"If you see something like this happening then please report it — do not make the assumption that somebody else will.
"I was left traumatised after viewing the abuse.
"If this happened in broad daylight, I do not want to think about what is happening behind closed doors."
Scottish SPCA Inspector Robert Baldie said: "We can confirm that we received a call regarding concerns for a husky puppy in the Dundee area.
"We are currently looking into this situation."
Police Scotland has been asked to comment but had not responded at the time of going to press.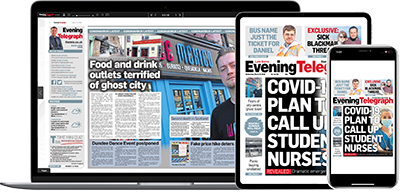 Help support quality local journalism … become a digital subscriber to the Evening Telegraph
For as little as £5.99 a month you can access all of our content, including Premium articles.
Subscribe