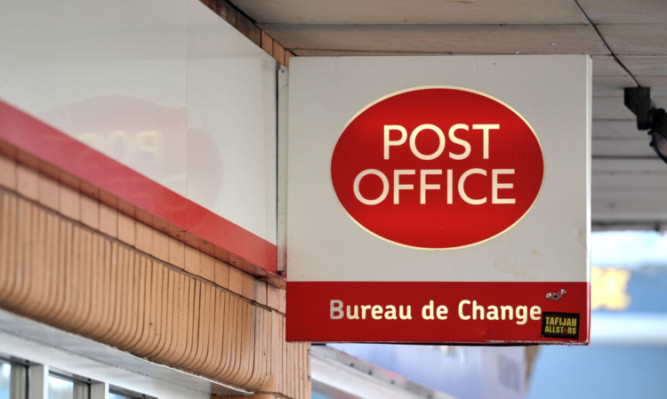 Police Scotland is appealing for witnesses after a robber embarked on a series of raids on post offices yesterday across Fife and West Lothian.
At about 12.40pm he entered Burntisland Post Office in possession of a knife and made off with a four-figure sum of money before staff contacted police.
A short time earlier, at about 12.15pm, there was an incident in Cowdenbeath High Street where a male attempted access to behind the counter area but was refused and left the premises.
Officers were then alerted to a third incident at the post office in Elphinstone Street, Kincardine, which occurred at about 2.15pm. A man in possession of a weapon entered and assaulted the female shopkeeper before making off with a quantity of cash.
Officers are considering the links to an earlier theft in Linlithgow where, at about 11.25am yesterday a man entered and stole a sum of cash from the till.
The suspect in each incident is described as white, in his thirties with a stocky build, stubbly complexion and wearing dark clothing and a high-visibility jacket.
Detective Inspector Colin Robson from Dunfermline CID said: "These incidents were all extremely alarming for the staff involved and we are providing each of those affected with all the support they require will they assist us with our ongoing inquiries.
"We believe the same male was responsible for each of these crimes and would ask that anyone who can help us to identify this individual contacts police immediately. "Anyone with any other information relevant to this investigation is also urged to get in touch."
"We are also working closely with Post Office Counters with a view to raising awareness and prevent further crimes."
If you have information call 101 or Crimestoppers on 0800 555 111.