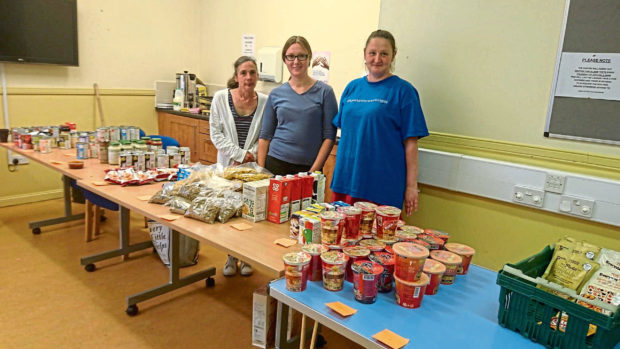 A voluntary group whose services to the public include running a foodbank is hoping for a share of the cash in our Community Chest.
Charleston Community Centre's foodbank, Food For Thought, is a non-profit, non-funded alternative to traditional foodbanks for which no referral is needed from an outside agency.
The centre is run by volunteers and provides other services to members of the public, including running a youth group, an art group and a playgroup.
It sees about 85 people a day coming through the door who attend its groups.
However, the centre relies on fundraising to bring money in.
Vice-chairwoman of the management group, Samantha Bruce, says the whole community is excited to be taking part in the competition which has been running for nearly two weeks.
Groups need to collect at least 50 of the tokens printed daily in the Tele for a chance to share of £10,000.
She said: "We have got the whole community involved. We've got people from school collecting, and everyone that is involved with all the groups. We are just glad that there is something out there that we can use to get funding in the pot.
"I think it's a really good thing. Everyone has come on board with it."
She said any money received would be split among the groups. "If we got the money from the Community Chest it would go in the pot and that would give food to more people," she said.
Food For Thought receives no funding but charges users £1.50 and they can take as much food as they need.
Samantha added: "If the money wasn't there then we would not be able to provide the service."
Chairwoman Wendy Higgins said if the initiative won a lot of money it would ask the groups to come up with ideas on what they want it to be spent on.
She added: "We do know that the youth group, and the children's art group and the cheeky monkey group will definitely benefit."
Don't miss out on your chance to enter your community group into our competition.
Visit www.thetele.co.uk/promotions and remember to keep an eye out for bonus tokens in today' paper.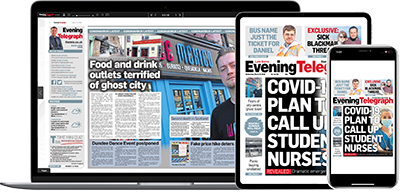 Help support quality local journalism … become a digital subscriber to the Evening Telegraph
Subscribe