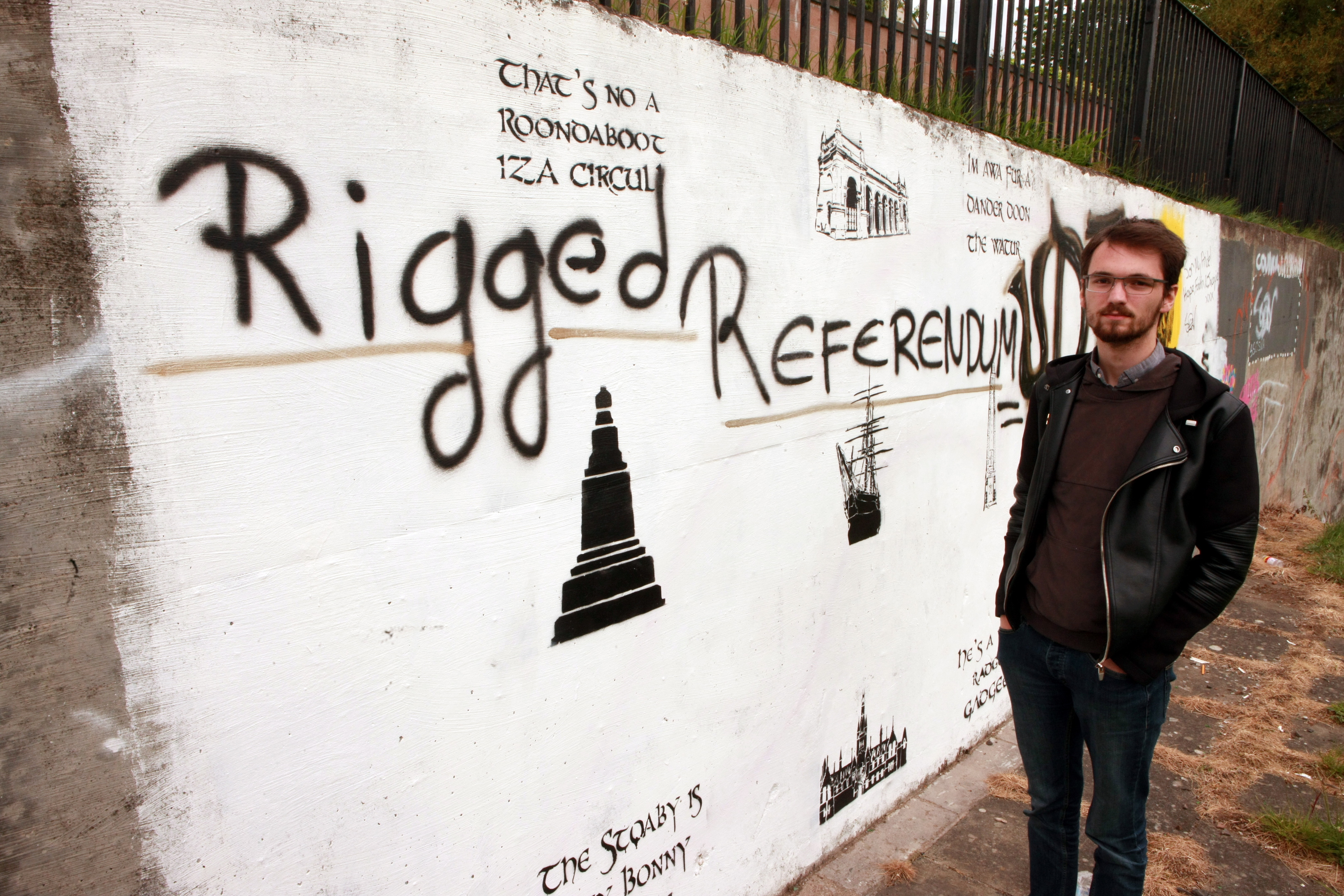 Vandals have been blasted after they "ruined" a popular Dundee mural with spraypaint.
The piece of artwork, located next to Taybank Medical Centre in Stobswell, had recently been painted with many of the city's most prominent landmarks and sayings, before it was targeted by vandals.
Phrases including "rigged referendum" and "UDI" have been scrawled across the mural.
It is understood that the graffiti is a reference to a campaign for Scotland to declare itself an independent sovereign nation.
But even independence campaigners have condemned it.
Connor Beaton, newly-elected Stobswell Forum secretary, lives next to the mural and said he was left "seething" after coming across the vandalism.
He said: "The original piece has actually only been up on the wall for a couple of weeks.
"The wall had been a mural but it was painted white and there were little bits of graffiti, but then this mural popped up and I thought it was really nice.
"It has pictures and quotes and they are all very community-orientated.
"It was very much in the spirit of the local community and how people feel about the area but now someone has written all over it.
"I am a supporter of independence myself but this just totally ruins something that was the most positive thing on that wall, and something that was in the spirit with how people in the area feel.
"It was positive but now it is negative — what has happened has just ruined it."
Connor said that he hadn't managed to find out who the original artist was and that he was now trying to figure out a way of involving the community in repair work — including looking at a possible project with Morgan Academy pupils.
He added: "It would be good if the original artist could be found.
"Some people have suggested that there should be a project on that piece of wall in the past.
"It is something I have been thinking about for a while now.
"A few members of the forum have discussed making it a project involving the local community and I think that would be a good idea now."
The mural has silhouette-style images of the Law, the Tay bridges and also the Discovery ship.
The white backdrop was also adorned with local sayings like: "That's no a roondaboot it's a circul" and "The Stoaby is awffy bonny these days".
Lynne Short, a councillor for the area. said she had become alerted to the vandalism by a post shared on social media.
She said: "While my party is campaigning for independence, that's not the way to go about it."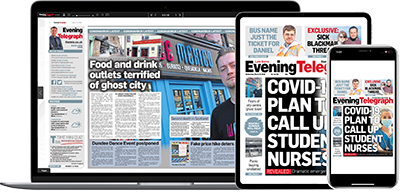 Help support quality local journalism … become a digital subscriber to the Evening Telegraph
For as little as £5.99 a month you can access all of our content, including Premium articles.
Subscribe