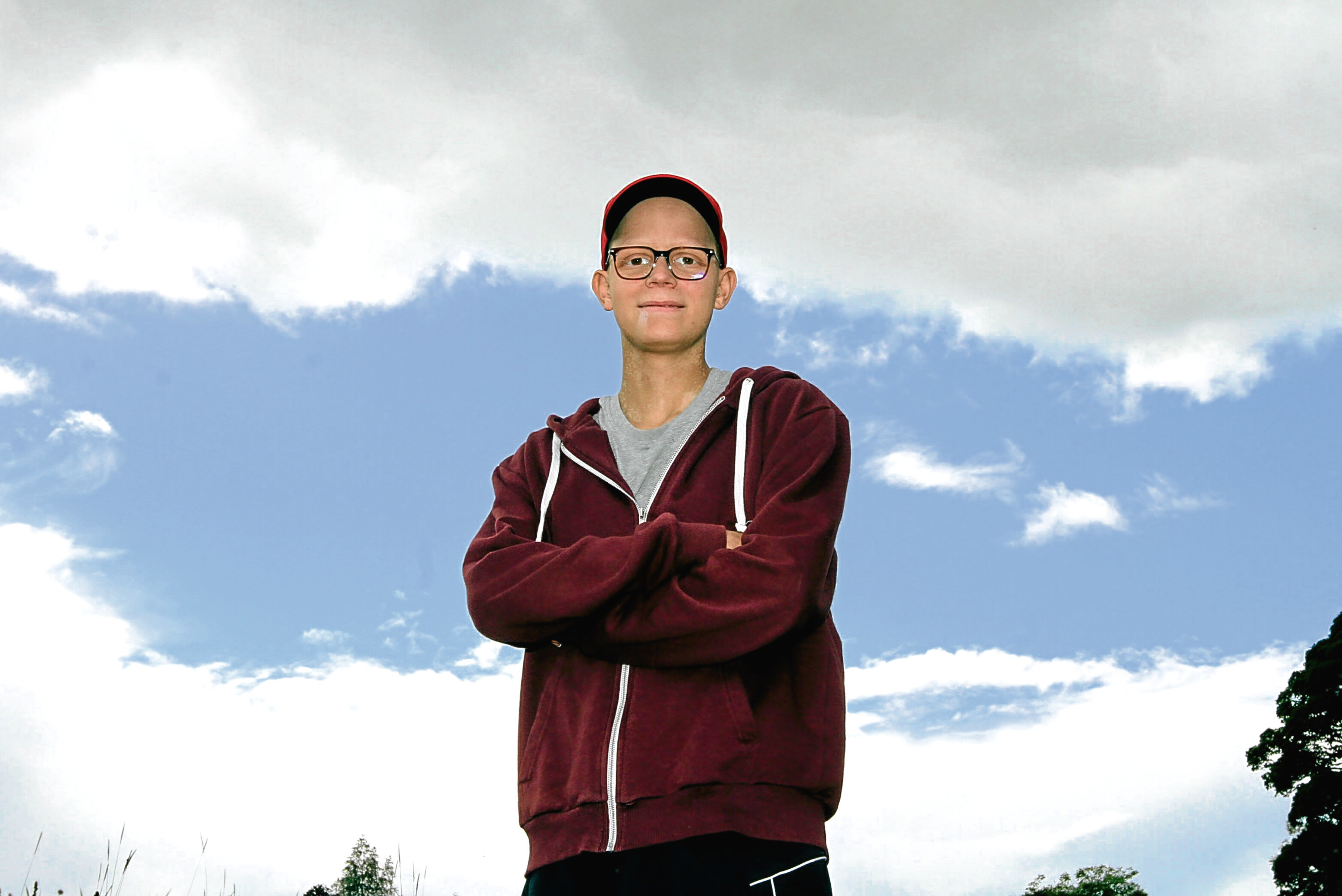 A teenager has spoken of the moment he thought he needed a new pair of glasses as he suffered double vision — but ended up being diagnosed with a brain tumour.
Nic Vinogradov-Wouters was just 16 when he had problems with his eyesight.
But his life was turned upside-down when he was told that the problems were being caused by a tumour in the middle of his brain.
After an initial prognosis that it was a benign growth, Nic and has family, from Tayport, were given further devastating news soon after when it was revealed to be cancerous.
The schoolboy is now facing a second battle with the disease, after it was also discovered in his spine.
Nic, 18, said: "I had double vision and it just felt weird in general. I thought maybe my prescription had changed and my glasses weren't strong enough but I was told they were completely fine and that I should get a CT scan.
"The scan showed there was something there, so I had an MRI and that's when they found the tumour.
"The doctors were saying it was going to be a hard few months of treatment so that I could live many years, so I just stuck with it thanks to help from my friends and family.
"I think I just thought to myself, 'I have to get through this'.
"I don't think I really understood what it meant at the time to have a brain tumour. I felt normal and I don't think it really sunk in until I started going through chemotherapy and the surgeries."
After the diagnosis in February last year, the family started what they called "a long journey", which consisted of eight months' worth of various chemotherapy and radiotherapy treatments and numerous visits to hospitals in Dundee, Edinburgh and Liverpool.
Nic and his family even had to travel to Florida last October for him to undergo proton beam therapy to try to eliminate the tumour. It was thought the cancer had disappeared and Nic was able to go back to Dundee High to resume his studies. But another bombshell arrived just two months later.
Nic's mum, Pat Wouters, 59, said: "On December 27, we had a phone call. It was the radiologist and he said they had seen little dots on Nic's spine on a scan."
Further examinations showed they were cancerous and chemotherapy would be required again. Nic again had to stop his studies but he said it was this point that he felt he had to stand up and raise awareness about cancer.
He set up a fundraising page for Tayside Children with Cancer and Leukaemia, the Brain Tumour Charity, and CLIC Sargent, which has already raised £5,500.
Nic said: "The first time I went for the treatment back in 2015, I kept really quiet and didn't do anything but when I relapsed, I wanted to do something — I wanted to give something back, make people more aware and raise money for the charities that helped me."
The spots on Nic's spine have disappeared and he hopes to now recover fully. Pat added: "We're so proud. He has been exceptional and has never complained. But we also want to say how magnificent the healthcare system is in Britain. The treatment has been exceptional."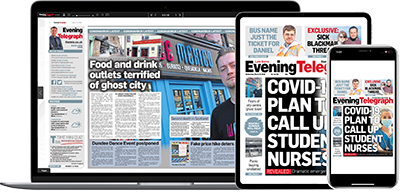 Help support quality local journalism … become a digital subscriber to the Evening Telegraph
Subscribe