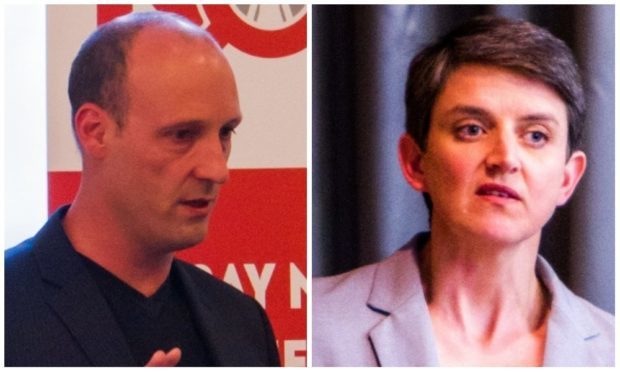 The Tele is asking folk if they believe parents should be banned from smacking children.
To enter, fill in the form below. Our story on this topic is beneath.
SCOTLAND could soon become the first part of the UK to introduce a ban on smacking.
A Bill, proposed by Green MSP John Finnie, which will give children the same protection in law as adults, is currently making its way through the Scottish Parliament.
The proposed ban has divided opinion among politicians and campaigners.
Supporters say it will protect children while critics claim the Bill will only criminalise parents.
Previously, the Scottish Government said it had "no plans" to bring forward legislation but ministers last year said they would ensure Mr Finnie's proposals would become law.
Ahead of a meeting in Dundee to oppose the ban, the Tele spoke to two prominent campaigners on opposing sides of the debate.
YES
Maggie Chapman is the co-convener of the Scottish Green Party, which first proposed the Bill in parliament. The Dundee resident said it is not about "criminalising " parents but is designed to protect children. She explains the reasons why she supports the ban.
"I completely agree with John Finnie on this issue and what he's trying to put through the parliament.
"There's absolutely no reason to condone smacking or beating children.
"They are rid of it in schools now and this legislation will go a long way.
"It's not about criminalising parents — it's designed to protect the children.
"In no other circumstances would we condone the beating of children, whether that's in schools, youth clubs or any other organisation.
"Allowing violence as a way to sort a problem is never a positive thing for anyone, let alone when it involves children.
"I think people are starting to realise that it has never been appropriate to beat children in any circumstance.
"There was the same sort of outcry before when they banned smacking and other forms of corporal punishment were taken out of schools.
"Lo and behold, the world didn't come to an end.
"Teachers managed to find a way to deal with pupils in the confines of the classroom which didn't involve smacking children.
"This is not just about laws in our society.
"It's about making sure that as a society we do not condone the assault or beating of anybody, never mind a child or a vulnerable person.
"That kind of abuse is not acceptable in any shape or form.
"Anything that we can do to make our world a more beautiful place for children should be welcomed — I think this does that."
NO
Stuart Waiton is a senior lecturer in the division of sociology at Abertay University. He is currently writing a book entitled The Criminalisation of Everything. He opposes the ban and is involved in the Be Reasonable campaign, aimed at challenging the proposal.
"Now that the SNP is backing John Finnie's anti-smacking Bill, Scotland looks set to make smacking a criminal offence.
"This is not beating or using an implement or even smacking a child on the head; these things are already illegal.
"This new law would mean a slap on a small child's hand would be a crime.
"Like many laws today, we are told this is not about criminalising anyone but about 'sending out a message'.
"But the law and ultimately the police should not be used to send out messages.
"If this Bill is passed, the result will be that we criminalise an act carried out by many loving parents and the government will have introduced a law that the majority of people in Scotland opposes.
"We will also create an atmosphere that further undermines parental autonomy and authority and potentially shift resources away from children who are being mistreated and need support and intervention.
"The government appears to distrust parents. This has been demonstrated by its failed attempt to create a named person for every child.
"Now it seems parents can look forward to having their disciplinary methods monitored by officials and so-called 'experts' and potentially ending up with a criminal record if they smack their children.
"Some argue that any physical chastisement damages a child. They even attempt to produce research to prove this.
"But all of this research has been questioned and proved to be problematic at best and often misleading and wrong.
"That is why the Be Reasonable campaign has been set up — to challenge John Finnie and now the Scottish Government and to hopefully prevent an unnecessary and intrusive law from being passed."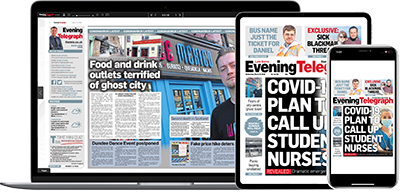 Help support quality local journalism … become a digital subscriber to the Evening Telegraph
For as little as £5.99 a month you can access all of our content, including Premium articles.
Subscribe