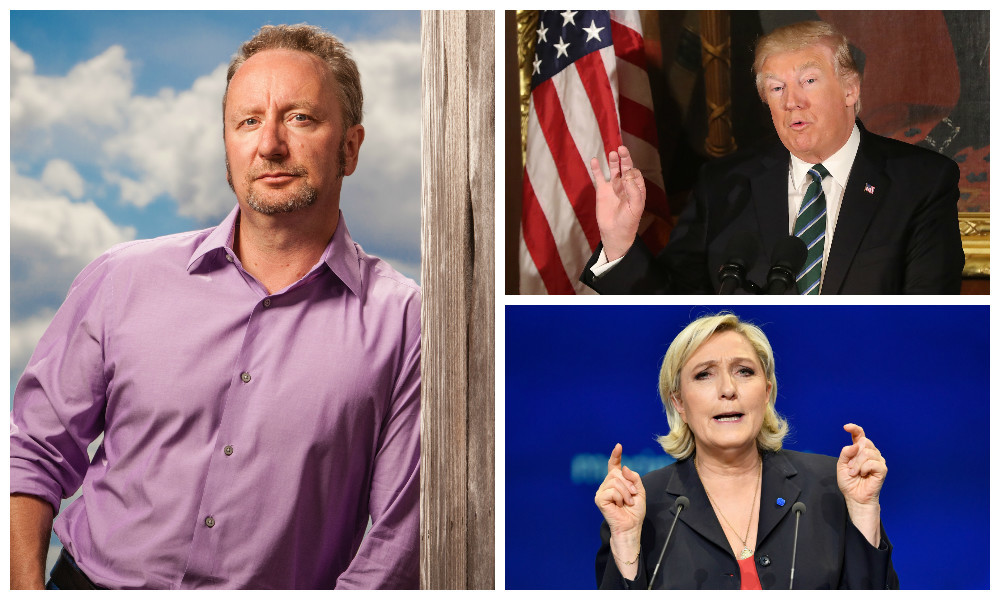 Mark Blyth saw the whole thing coming.
From Britain's vote to leave the European Union, to Donald Trump's rise to the White House, change is in the air — and the Dundee man was among the first to predict it.
Mark, 50, has quickly become one of the world's most respected political economists and is currently based at Brown University in Providence, Rhode Island, as a professor of international political economy.
It's a long way from his humble beginnings in the Hilltown.
"Attending St Peter and Paul Primary School was my first political education," Mark told the Tele.
"I remember we used to fight with Rockwell boys and every St Patrick's Day they'd pelt us with rocks and I always thought, 'why are they doing this — it makes no sense?'.
"My dad also sparked a major interest in politics because he was a working-class Tory all his life — Labour wasn't left-wing enough for me in the '80s.
"But he was able to give me a 30-minute history lesson on Tory microeconomics. He was a butcher from Dundee who was actually not benefiting from those policies.
"So, it got me intrigued as to why people vote the way they do when it clearly isn't in their best interests."
After leaving the former St Saviour's High School in the 1980s, Mark studied at Strathclyde University in Glasgow before completing a PhD in New York.
He then tenured at James Hopkins University in Baltimore before winding up at Brown.
Mark has written numerous books, but is best known for his work on the impact of austerity across the globe.
His analysis of the global economy and its impact on the political system has garnered widespread attention online.
But in the last 12 months, Mark has gained a reputation as a political Nostradamus.
He said: "I called Trump six months out, got Brexit three months out. It's quite simple as to why this has come about.
"The central banks, whose job it is to keep the systems running, have to get bailed out by us.
"Real wages haven't increased in about 30 years and debts are increasing. Trump is an example of capitalising on the centre-left parties moving away from their working-class base."
Mark was aiming to make it a hat-trick of political predictions with the outcome of the French election.
But despite tipping the far-right Marine Le Pen to sweep to the presidency, the centrist Emmanuel Macron instead won by a decisive margin.
Speaking about the current political landscape, he said: "It's not looking good for the left and centre-left.
"They aren't coming up with anything to captivate people — you only have to look at the Scottish independence referendum where scores of young people came out and voted for independence.
"They were voting for prosperity and looking to the future.
"But it was the older generation that swung the vote because they were all about financial security.
"The centre-left parties aren't managing to swing it because they can't convince people that their finances will be secure."