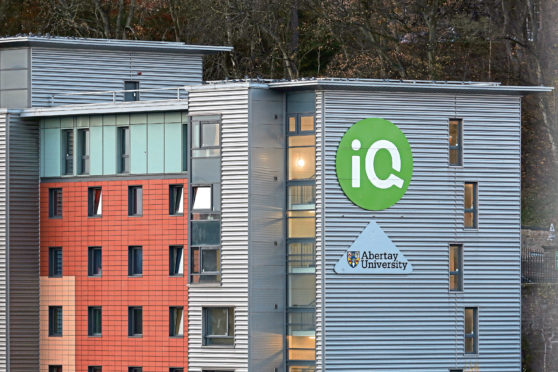 Police descended on a university halls of residence after a student was said to have claimed that he had a firearm.
The incident took place at Parker House halls of residence in the city centre, which is used by students at Abertay University.
Several officers attended the block along with a police dog unit after the alarm was raised.
One student said on social media that police officers had been called to the block because a male student had threatened to pull out a gun on a woman.
Another said that the police officers had searched the student's room, but that a firearm had not been found.
A police spokesman said the individual at the centre of the incident has been traced.
It has since emerged that the claim was false and that there was no threat to the public.
Students have expressed their shock over the incident.
Kirsten Cook, 19, a resident at the block, said: "It's a bit scary – but the police were very efficient. The officers were there within five minutes of being called."
Carol Lane, 18, who lives at Parker House, said: "I saw a police car near my halls.
"It's kind of scary if a guy threatened to pull out a gun."
Ciaran Conway, 19, from Invergowrie, a student at Abertay, said: "It is pretty frightening if someone said they had a gun.
"I would be quite shocked if something like that had happened near me."
Elina Brylczaka, 21, who lives in the block, said: "It's a bit shocking – I haven't heard of anything like that happening before."
Chris Elder, who lives across the road from the halls of residence added: "I saw a police van arriving there.
"It sounds a bit far-fetched – why would a student have a gun?"
A spokesman for Police Scotland said: "We attended Parker House student accommodation on Parker Street around 7.30pm yesterday in response to concerns being raised regarding comments made by a resident there.
"The individual was traced and the matter was dealt with appropriately."
Abertay University declined to comment.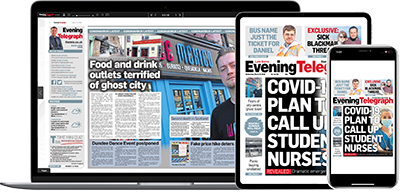 Help support quality local journalism … become a digital subscriber to the Evening Telegraph
For as little as £5.99 a month you can access all of our content, including Premium articles.
Subscribe