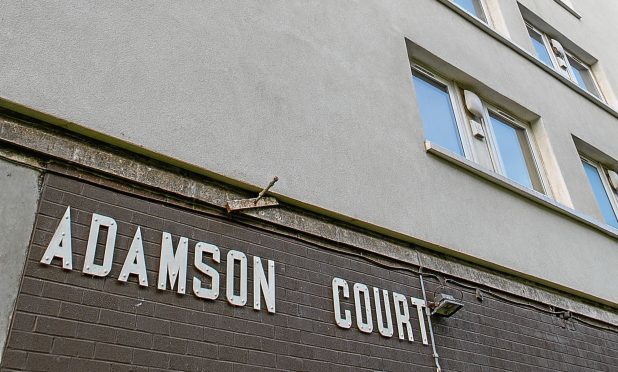 Police have launched an investigation after two men were found dead at the same block of flats.
Officers were called to Adamson Court, in Lochee, following concerns for the pair's wellbeing raised by medical staff.
It is understood both had missed health appointments, which was flagged up to Police Scotland.
Officers forced entry to two flats and the bodies of the men — aged 35 and 46 — were discovered.
The deaths are being treated as unexplained but it is understood they are thought to be drug-related.
It is not known how long the men had been dead before they were found but the Scottish Ambulance Service was not called to either of the properties.
On Tuesday, police officers remained outside the flats — which are on different floors of the 16-storey block — with the doors visibly damaged where officers had broken the locks.
Bruce Andrews, who has lived in Adamson Court for two years, said his neighbour was one of the men who had died.
The 36-year-old said: "I had known him since he was six years old.
"I am not sure at this stage what killed him.
"I had come up the stairs and a neighbour said, 'What about your mate? He's dead'.
"He was 35 — too young to die. I'd known him since he was a wee boy because he was in my younger sister's class at school."
Mr Andrews added: "This multi is really bad for drugs and drug deaths.
"The deaths are starting to become an everyday thing."
Another man, who declined to be named, said: "There were two police cars parked here all day and unmarked cars too.
"I'm not surprised, to be honest — there are deaths here all the time.
"If it's not drugs, it's people jumping off the balconies or out of windows. I want to move out of here."
A spokeswoman for Police Scotland's Tayside Division said: "Police Scotland attended at Adamson Court, Dundee, on January 16, following the deaths of two men within two separate flats.
"The deaths are being treated as unexplained and, as with all sudden deaths, reports will be submitted to the procurator fiscal in due course."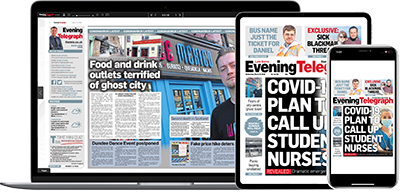 Help support quality local journalism … become a digital subscriber to the Evening Telegraph
Subscribe