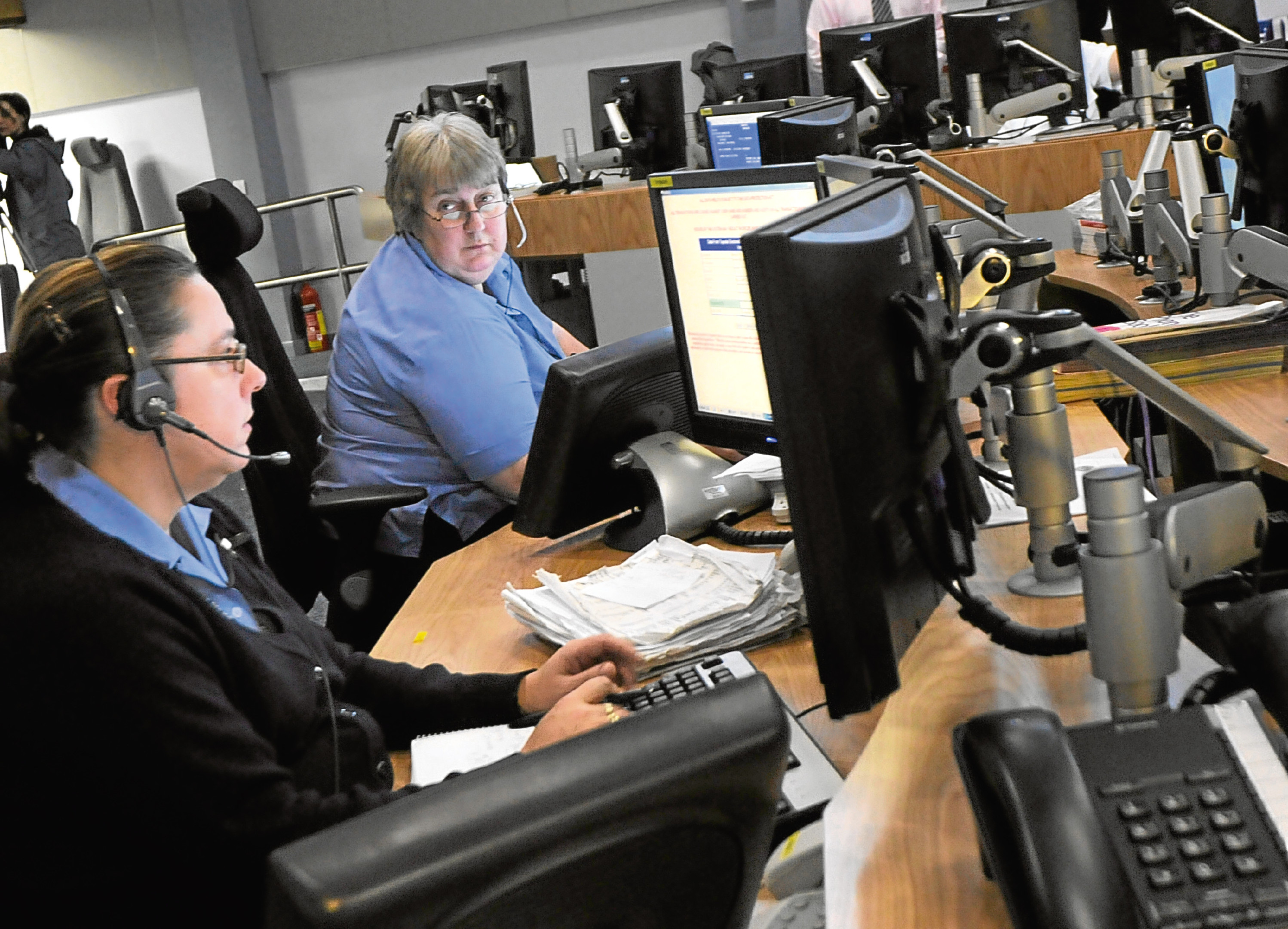 Some call handlers who left Dundee's police control room are back in their roles despite being re-trained for frontline police duties, it has been claimed.
The issue was highlighted by Unison, the union representing police staff, as it expressed concerns with continued budget cuts and re- organisation within Police Scotland.
Drew Livingstone is Unison's Police Staff Scotland services and conditions officer in Dundee.
He said it was "madness" that call handlers who had voluntarily left the control room and changed careers to become police officers on the frontline — found themselves being re-instated to the control room to "backfill" for the very same civilian positions they left vacant.
He said: "We're now in the ridiculous situation where we've seen people leave the control room to become a police officer, only to end up back in the control room again. It's economic madness."
George McIrvine, Unison's police staff Scotland branch secretary, said Police Scotland was attempting to make control rooms a 50/50 split between civilian staff and serving officers.
He said this meant fewer officers were on the frontline at a time when resources were already stretched.
George said: "The Dundee control room used to pride itself on only having 11% of the workforce made up of police officers, but now we are faced with a Police Scotland model of a 50/50 balance of staff and officers.
"And this is at a time when the police are struggling to get officers attending incidents. This mix is not 'best value' for the public purse.
"We are shedding many officers from operational duties to backfill redundant and vacant civilian staff posts when they are already struggling daily for resources on the street."
Both 999 and 101 calls made by the public in Tayside are soon to be answered in Glasgow and Edinburgh as Dundee's service centre — where contact is first made in emergency calls — is due to close in December.
And it is only when someone is in "crisis" that Drew and George think the public will realise the quality of the police service is not what they expect.
George said: "It will only be then, when the public need to call 101 or 999 that they will understand they aren't getting the services they should be. Policing is a public service and should be properly funded."
Police Scotland has £1.1 billion efficiency savings to meet in the next 10 years and Unison says this is intensified as the other public sector areas that officers and staff work in partnership with, have to face their own cuts too.
George said: "We keep hearing public protection is a priority, but some critical roles in this field are also being slashed due to brutal budget cuts.
"Some are funded in partnership with other agencies such as the council and they themselves have had to cut funding too with no clear rationale as to why other than to balance the books."
George said a strong leadership by Police Scotland's relatively new Chief Constable was required.
He said: "It's fair to say, the honeymoon period is over.
"There are some police forces in England and Wales who are now publicly saying to the UK Government 'we cannot protect and serve the community on the year-on-year decreasing budget allocated.
"What we need is Chief Constable Phil Gormley to send a similar message to the Scottish Government."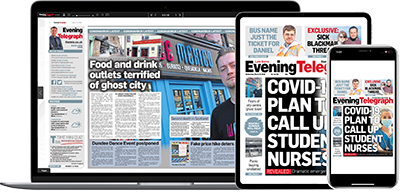 Help support quality local journalism … become a digital subscriber to the Evening Telegraph
Subscribe