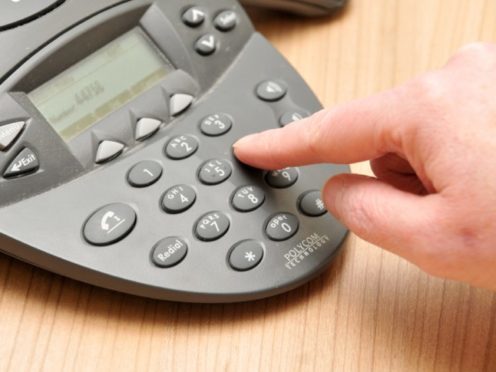 Police in Tayside say people should only ring in the event of an emergency after British Telecome said there was a fault with 999 calls.
BT staff say there are problems affecting 999 services in the Aberfeldy and Glenlyon areas of Perthshire.
A police statement said: "They are currently working to restore service to everyone as soon as possible.
"We are asking people not to make any non-urgent calls for the time being so that all the available phone lines can be used for emergencies.
"If you have an emergency, you should first try both landline or mobile telephones to call 999. If this does not work, flag down any emergency service vehicle that is not using their blue lights, or go to the nearest police station, hospital, fire or ambulance station to report the emergency. (We appreciate that in these very rural areas, these are not necessarily easy things to do.)
"We do not have any time estimates for full restoration of the service, but BT have assured us they are doing their best to have this done as quickly as possible."