Teddy bears are an enduring symbol of comfort and safety in childhood and now police in Dundee are to put this to good use.
They have now launched their Trauma Teddies scheme in the city, which aims to provide a teddy bear to children involved in upsetting and distressing situations.
As part of the launch the force issued an appeal to any knitters in the city who would be prepared to get involved and knit the teddies the police will use.
At the launch event at Longhaugh Police Station in Fintry, Inspector Chris Boath, locality inspector for the North East, said the teddies were to be used to build rapport between children and the police.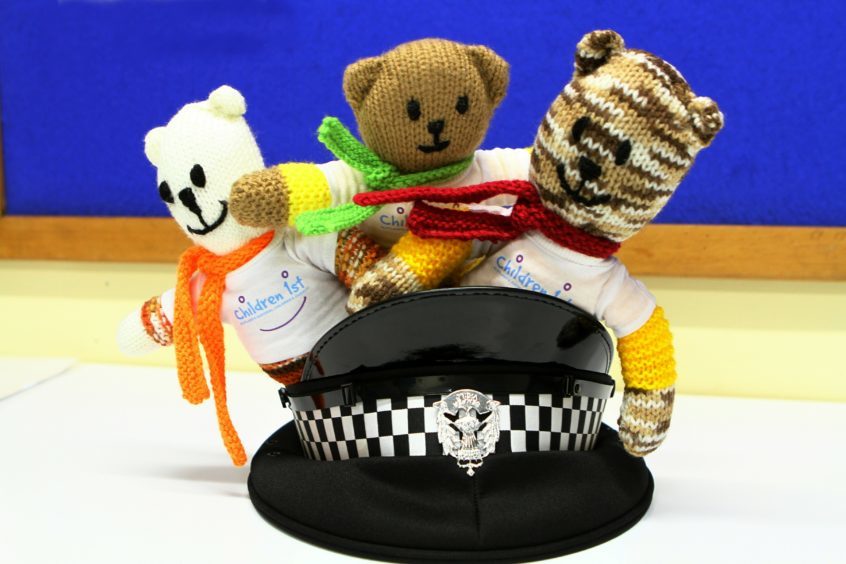 Inspector Boath said that although the scheme had been launched in Australia and was also running in England and Wales, police in Dundee were the first in Scotland to adopt the scheme.
He said: "The scheme was conceived by Australian firefighters and involves members of the public knitting and donating small teddy bears.
"These teddies are then kept in police cars and given to small children who come into contact with the police through traumatic or upsetting circumstances.
"The programme is to be run in conjunction with the charity Children 1st."
Inspector Boath said the scheme had proven to be a great success, which is why police in Dundee were keen to roll it out in the city.
He said: "If it is a success in Dundee, we would also like to introduce it to our colleagues in Angus and Perth."
He added the teddies would be aimed at young children and given to build a relationship between youngsters and the police.
"We will use the teddies to gain the confidence of children who may be involved in distressing situations including road accidents, missing children cases or if the children were either witnesses to, or the victims of, a crime," said Inspector Boath.
"If we can encourage people to knit us teddies that will be the first step to set the ball rolling."
Linda Jardine of Children 1st said: "These teddies will be used to provide support to children in a difficult situation where the police are involved. It's also hoped the teddy bears will play a part in aiding the recovery of any child who is involved in a distressing situation.
"This scheme has proven very successful in the other areas where it has been adopted, which is why we are keen to get it off the ground in Dundee."
Anyone who would like to knit a teddy can contact any police station in Dundee or the local offices of Children 1st, at Blinshall Street, for a teddy pattern. Knitted teddies can be handed in at these places.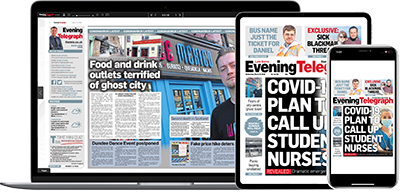 Help support quality local journalism … become a digital subscriber to the Evening Telegraph
Subscribe