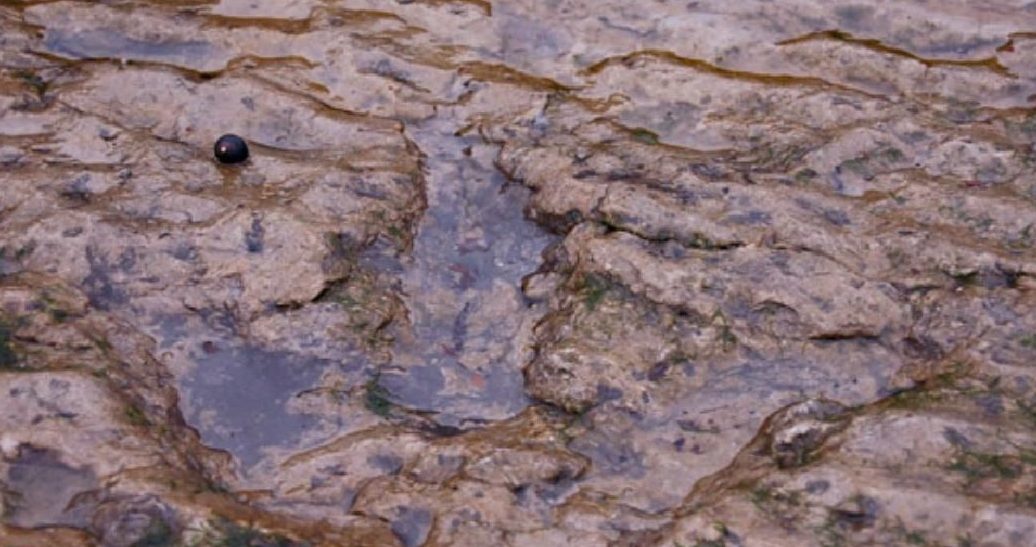 Police are investigating after a set of 165-million-year-old dinosaur footprints were damaged on Skye.
Officers say a man driving a campervan poured plaster into two footprints that form part of a set of Jurassic era dinosaur tracks on Staffin beach.
Cops have appealed for information to find the person responsible for causing the damage, said to have been caused on Wednesday December 28.
The tracks, a popular tourist attraction on Skye, are believed to have been made by primitive sauropods – distant relatives of brontosaurus and diplodocus – weighing more than 10 tonnes each.
It is thought they would have been formed by hundreds of dinosaurs traipsing across the landscape over the course of thousands of years.
Writing on Twitter, a spokesman for Police Scotland in Lochaber and Skye said: "Team carrying out enquiries into damage reported at Staffin beach yesterday.
"Were you in the area/see anything untoward?
"Unfortunately we can confirm we are investigating reported damage to the dinosaur footprints at Staffin yesterday.
"It would appear a male driving a campervan was possibly responsible for pouring plaster into two of the prints. Any info please call 101."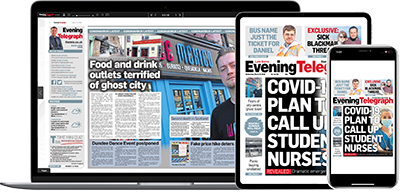 Help support quality local journalism … become a digital subscriber to the Evening Telegraph
For as little as £5.99 a month you can access all of our content, including Premium articles.
Subscribe