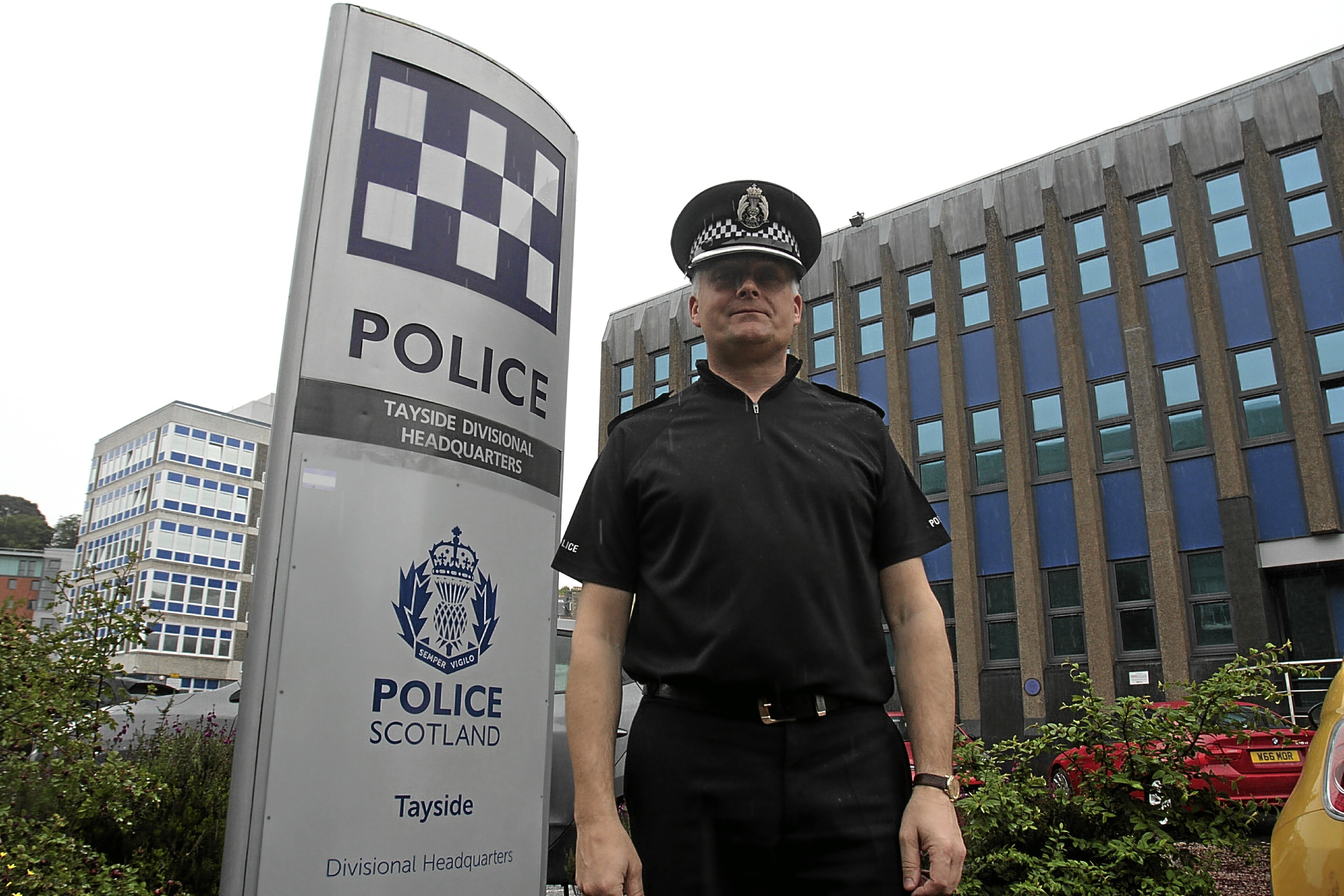 THE match commander for Monday's football derby — one of the biggest in Dundee for years — has called on fans to enjoy the game responsibly.
If Kilmarnock beat Hamilton on Saturday, a Dundee victory would see Dundee United's relegation confirmed.
Nobody is more aware of the potential importance of the fixture than those tasked with ensuring the safety of both sets of supporters.
Chief Inspector Sandy Brodie, who'll oversee the policing operation on Monday night, told the Tele: "The importance of the game does factor into our planning to a degree, as we have a very mature planning process in place and we always need to be as flexible as possible.
"Planning for the match is exactly where I would expect it to be at this stage.
"The important thing is that we engage with both clubs. It is a joint plan involving both clubs, their staff and stewards, and we work closely with all parties to ensure the match passes off safely.
"The process of preparing for a match is very refined and the resources at our disposal can fluctuate depending on the category of the match.
"The main categories range from A to C — C being high risk — and there are a number of factors that determine which category a game falls under, such as the importance of the fixture, the location and past supporter behaviour.
"This game is considered category C due to its significance, but this is not to say that we are expecting anything untoward."
CI Brodie has served as match commander at more than 50 games and believes his experience as a supporter helps him to understand the challenges the force faces.
He added: "I enjoy the game myself, so I understand the passion.
"From a police perspective, we will gather intelligence in the run up to a game, sharing information with both clubs and vice-versa, so it is unusual for there to be any surprises on the day.
"This game is slightly unusual as it is probably the most significant derby there has been in Dundee for many years.
"I would advise supporters to arrive early, support their clubs with passion and enthusiasm, but allow others to do the same.
"It is important that people don't see this as an excuse for anti-social behaviour of any kind.
"The derby is usually played in good humour, with banter between fans, and we certainly don't discourage that. By and large, fans in Dundee are well-behaved."
CI Brodie also reminded people parking in the area of the ground to comply with any traffic restriction orders in place on the night.
Specifically, any vehicles that are parked somewhere that may be obstructing an emergency exit are likely to be removed in the interest of public safety.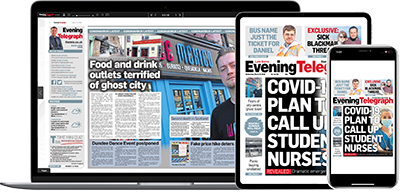 Help support quality local journalism … become a digital subscriber to the Evening Telegraph
Subscribe