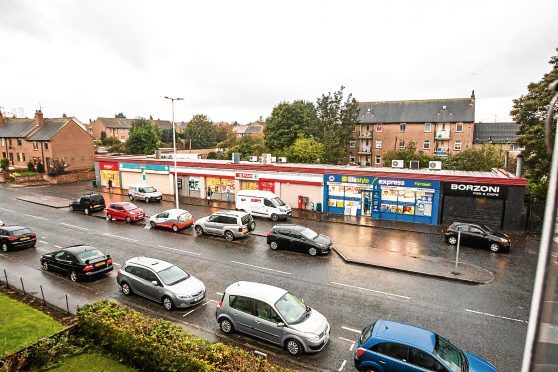 Police are following a positive line of inquiry after a man was stabbed outside a Dundee supermarket.
An investigation was launched after a man was attacked outside the Spar shop in Ballindean Road, Douglas, around 8pm on Monday.
The male, who was stabbed in the side, was taken to Ninewells Hospital. His injuries were said to be non-life-threatening
Locals said the police cordon remained in place for about two hours while investigations were carried out.
The Scottish Ambulance Service was also in attendance.
George Reid, 28, who has lived in the area for six months, said the aftermath was "like a murder scene".
He added: "From one end of the shops to the other, it was completely cordoned off — no one was allowed into the shops.
"I looked out of the window and it was wall-to-wall with police officers and there was a dog unit there as well. No one was allowed into the shops, and customers were asked to leave — one of the punters told me someone was stabbed.
"It was mental — it was like a murder scene."
Another woman said the area "was getting worse" in terms of violence, drugs and other anti-social behaviour, particularly in the evenings.
She said: "When I looked out of my window, there were at least seven police cars and an ambulance. That was just after 8pm. I never heard anything myself until the sirens started going. The police were here until about 9.45pm but I wasn't surprised to see this type of thing happening, to be honest.
"I've lived here for 14 years and it has gotten worse."
A spokeswoman for Police Scotland said today: "We are following a positive line of inquiry."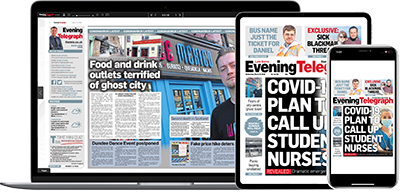 Help support quality local journalism … become a digital subscriber to the Evening Telegraph
For as little as £5.99 a month you can access all of our content, including Premium articles.
Subscribe