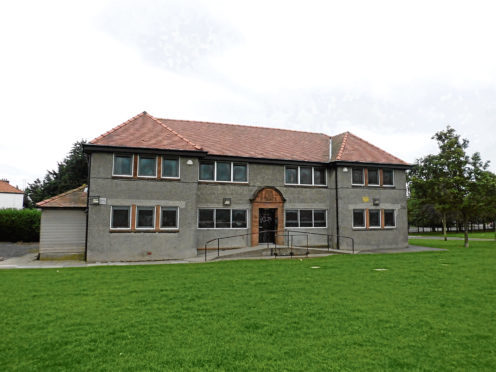 Police descended on a Dundee playing field amid reports of a group of youths engaging in a gang fight in broad daylight.
Officers attended Charlotte Street playing fields in response to a call regarding a group of youths fighting in the Downfield area of the city.
It is understood that officers attended the scene but the youths involved in the confrontation had already dispersed.
Residents today expressed shock at the incident, saying the playing fields had previously attracted antisocial behaviour problems but had quietened down in recent years.
Paul Brown, 38, who has lived in the area for 18 years said he was "surprised" to hear of the incident.
He said: "I regularly walk my dog in the park and there has never been any bother.
"We use to get trouble around here more than 12 years ago when the old changing rooms were still in operation — they use to get set on fire.
"I walk the dog at various times throughout the day and we don't even have trouble with kids drinking in the park.
"With the lighter night's coming in you think there would have been people training in the park when this has happened."
"I'm certainly surprised to hear of any bother."
One resident, who asked not be named, said it was "disconcerting" to hear about the fight — saying the area had previously had issues but had "quietened down" in recent times.
He said: "It isn't a major issue here but you do hear rowdies coming down the street some times.
"I always go out to have a look — I will be keeping an eye out when I go past the playing fields now though."
Councillor for the area Stewart Hunter said: "This is very concerning to hear. It must have been very disturbing for local residents.
"I am sure police will do everything they can to get to the bottom of this."
Councillor Kevin Keenan said he was "greatly concerned" about the incident
He said: "I am quite surprised at this as it is a quiet area."
A spokesman for the force said: "Police Scotland attended at Charlotte Street playing fields in Dundee shortly after 6pm on Monday in response to reports of a disturbance."