Visitors to a local pub got a shock when they found live ammunition nearby.
Patrons of the Strathmore Arms in Glamis discovered four shotgun shells lying in a layby near the pub.
Police Scotland confirmed it collected the shells before they were "made safe".
One man, who declined to be named, said: "They were definitely shotgun cartridges and they were unused.
"It was irresponsible for these items to be left lying around.
"The police came and removed the cartridges from the premises."
It is understood no one has come forward to reclaim the cartridges.
A spokesman said: "Police Scotland attended in The Square, Glamis, on the evening of Friday August 24 after a member of the public found what appeared to be shotgun pellets in the street. The items were collected and made safe, and there was no threat to the public."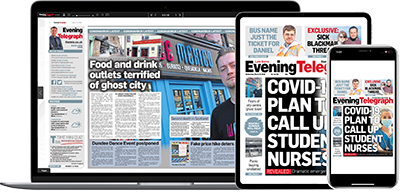 Help support quality local journalism … become a digital subscriber to the Evening Telegraph
For as little as £5.99 a month you can access all of our content, including Premium articles.
Subscribe