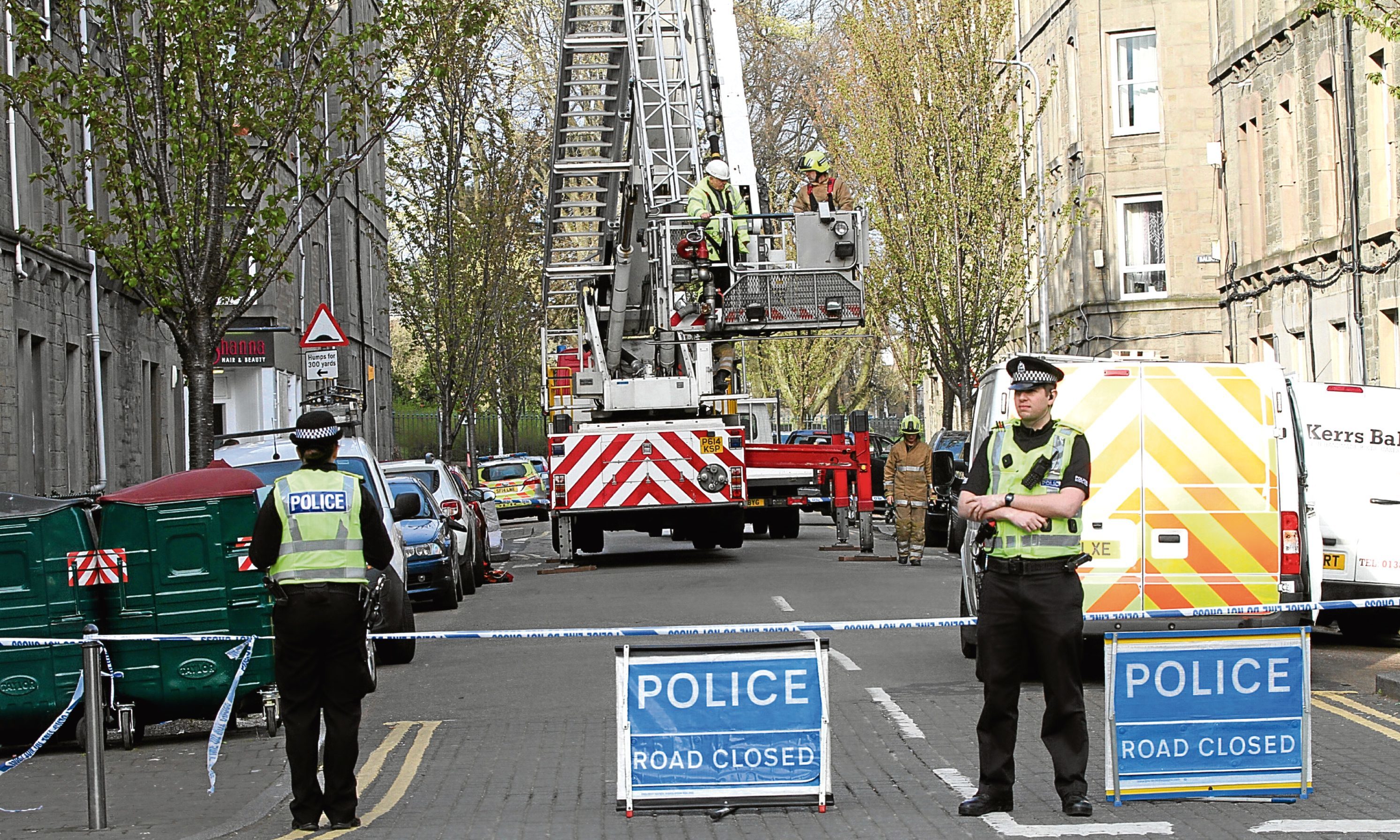 Police believe that a fire in a Dundee flat may have been started deliberately, it was revealed today.
The fire, which occurred in a third-floor flat on Park Avenue on Wednesday afternoon last week.
A man was said to have suffered burns to his hands and face in the incident and was treated at the scene by fire officers before being taken to Ninewells Hospital.
His injuries are said to be non-life threatening.
A Police Scotland spokeswoman said: "Enquiries are ongoing. The fire is being treated as suspicious."
Fire investigators are continuing to examine the scene in order to ascertain the cause.
Eyewitnesses reported hearing an explosion at the time of the fire, although it is not known if it happened before or after the fire took hold.
Derek Frame, who lives on nearby Morgan Place, told the Tele he was walking past the block when the drama was unfolding.
He said: "I heard that there had been a gas explosion and other people saying that there had been a loud bang.
"People came running out of the tenements where the fire was.
"It was a really shocking sight, because I remember the double fatal fire that happened on Park Avenue last year.
"I spoke to a policeman and he said that there had been some kind of explosion.
"I don't know who was involved — but I really hope everyone's OK."
A number of homes in the area were still without power 48 hours after the blaze.
A spokesman for Scottish and Southern Electricity Networks, who control supplies in the area, said 14 homes had been cut off from the network for safety reasons.
He said that seven homes were still without supply, pending confirmation that they were safe.
He said: "There are still seven homes with loss of supply following the fire on Park Avenue.
"We're waiting on safety certificates to come from the owners whether that's the council, or landlords, to make sure the wiring in each building is safe.
"If the supplies were turned on without being made safe there's a risk of staring another fire."
A spokeswoman for the Scottish Fire and Rescue Service declined to comment, citing the ongoing investigation into the cause of the fire.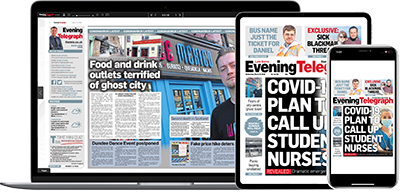 Help support quality local journalism … become a digital subscriber to the Evening Telegraph
For as little as £5.99 a month you can access all of our content, including Premium articles.
Subscribe