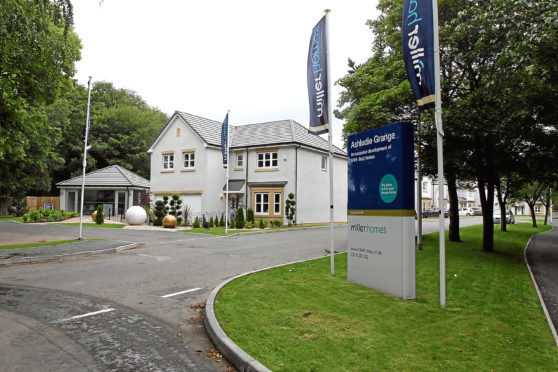 Two 15-year-old boys were arrested after being caught in the middle of an alleged break-in at a house in Monifieth.
The boys were detained on the spot and are expected to be reported to the Youth Justice Assessor.
A police source said they were alerted by neighbours that someone appeared to be in an empty house at Ashludie Grange in the early hours of Monday morning.
He said: "Police Scotland received a call saying that suspicious people were inside the house at Ashludie Grange at 4am on Monday.
"Police attended along with a police dog and handler. They found two 15-year-old boys inside the house. There was no chase and they were apprehended.
"The boys were subsequently arrested."
A Police Scotland spokeswoman said: "We can confirm that we attended at Margaret Lindsay Place, Monifieth, at 4am on April 16 after reports of a break-in.
"Two 15-year-old boys were apprehended and inquiries are continuing."
She confirmed it was likely the boys would be reported to the Youth Justice Assessor.
One resident called for security to be stepped up at the housing development.
He said: "Local residents became aware of police along with a dog in the area in the early hours of the morning.
"It's concerning to hear of that and I don't think it's the first time that empty houses have been targeted at Ashludie Grange.
"It's a shame that a building site gets targeted like this and it's really unnerving when there's so many people now living in the vicinity.
"No one wants to see a police presence like that in your street in the middle of the night.
"I hope security is stepped up at the development in light of this."
Monifieth councillor Beth Whiteside said: "I was shocked to hear about this alleged break-in. It's lucky neighbours realised what was happening.
"I'm particularly concerned that two 15-year-old boys have been arrested in connection with this. I will be following this up with Miller Homes to make sure that the site is secure."
A spokeswoman for Miller Homes said: "We are aware of an incident and are liaising with the police."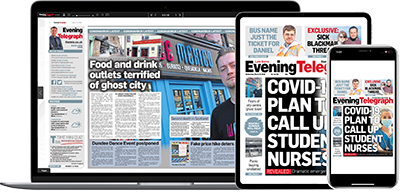 Help support quality local journalism … become a digital subscriber to the Evening Telegraph
Subscribe