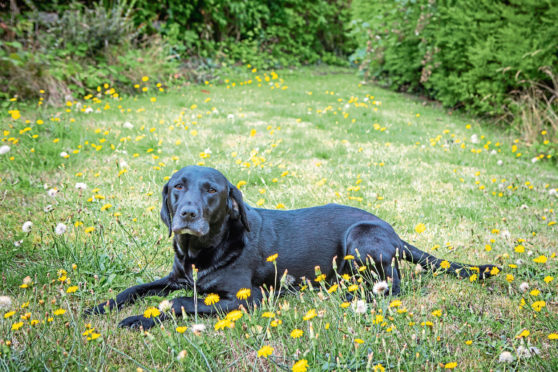 A family whose pet was forced to undergo emergency surgery is urging anglers to be more careful when discarding their hooks.
Giti Doggrell was walking her two labradors on Wormit beach when she noticed seven-year-old Simba eating something. She was horrified to discover a fish hook had become embedded in the base of her pet's tongue.
The dog was rushed to the Provost Vet Group's branch in St Andrews where she was sedated and the barb successfully removed. Simba's owners are now urging fishermen to be more careful when throwing away their old equipment.
Mrs Doggrell said: "I saw that something was stuck in her mouth which I later found out was a fish hook.
"It was attached to her tongue. I was trying to lift it out but I just couldn't.
"It was awful. I actually thought I was losing her. She collapsed in my arms and she wouldn't get up.
"She kept yanking on her mouth.
"Simba's doing OK but she's still a bit traumatised.
"I don't think fishermen realise the impact leaving their rubbish behind can have.
"Almost all sea hooks are barbed, so going in is one thing but getting them back out is a whole other story.
"This one was baited which is why Simba ate it.
"We'd like to thank the vet Chloe and her assistant Amy because they really made Simba feel at ease."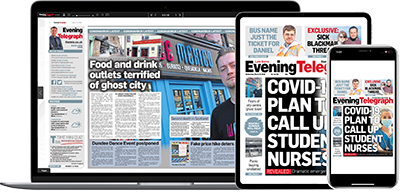 Help support quality local journalism … become a digital subscriber to the Evening Telegraph
For as little as £5.99 a month you can access all of our content, including Premium articles.
Subscribe