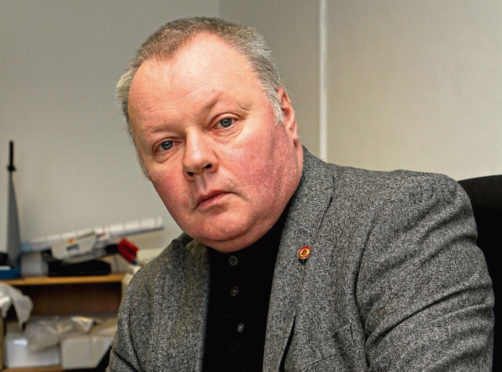 The Scottish Government has been urged to step in and prevent the loss of about 40 teachers in Fife as schools face budget cuts.
Consultation has started with staff at the kingdom's 18 secondary schools.
Head teachers have been told to find savings of about £1.28 million this year and it is anticipated there will be a further £1m reduction next year.
About 20 promoted posts are expected to be scrapped this year, with the same again after the February 2019 budget is set.
North East Fife MSP Willie Rennie urged Education Secretary John Swinney to reverse what he described as "brutal" cuts.
He said: "It is the SNP government's decision to slash council budgets that has led to this whopping cut to school budgets.
"The SNP claims that education is its top priority but the evidence suggests otherwise.
"Taking away more than £1.2m from Fife secondary schools is in no way prioritising the education of our young people.
"If John Swinney is true to his word he will step in to prevent the cuts to teachers and the inevitable adverse impact on education in Fife."
The area's MP Stephen Gethins said he had asked Finance Secretary Derek Mackay if the Scottish Government could further soften the impact of austerity on local councils and schools most affected.
He said: "It is easy to blame Fife Council and the Scottish Government who are having to mitigate these cuts.
"Responsibility, however, lies firmly with the Tory government at Westminster and its obsession with austerity to the detriment of all public services."
David Farmer, Fife branch spokesman for the EIS teaching union, warned a vote for strike action led to similar proposals elsewhere in Scotland b eing withdrawn.
A spokesman for the Scottish Government said: "Local government funding to schools is increasing and Fife Council is receiving its fair share of this, amounting to more than £674m.
"Together with the decision to increase its council tax by 3%, it has £18.8m more available this year to support day-to-day services such as education."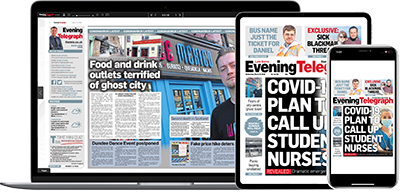 Help support quality local journalism … become a digital subscriber to the Evening Telegraph
Subscribe