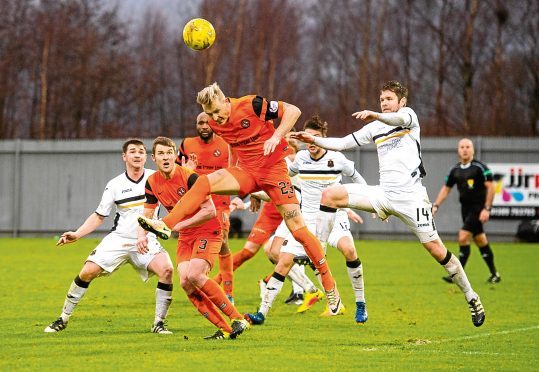 Whoever the next Dundee United manager is, the fate of the club lies in the hands of the players on the park. That's the view of Tannadice legend John Holt.
The man who won two League Cups and the league title, as well as being a part of the teams that reached the European Cup semi-finals and Uefa Cup Final, rarely misses a United home game.
And what he's seen so far this season is a side, he believes, has the best players in the Championship.
But he is also of the opinion the goal of automatic promotion will only be reached if they add application to their ability.
"I would like to see a big striker added to the team. But, overall, I see a good squad, better than anyone else has in this division.
"It's not an easy league, though, and teams like St Mirren and Dunfermline have shown they are capable of pushing United all the way.
"That means United have to be at their best and to do that you have to give your all.
"You can't just think you can go out and think your ability will get you results. In the Championship, you have to be prepared to bite and scratch, kick people if you have to, to get wins.
"In fact, that's the case for any league. The United team I played in had great players who are rightly club legends.
"But there was also people like myself, Billy Kirkwood and a wee bit later on Jim McInally and Dave Bowman in there.
"We were all decent players but the big thing we had is we gave 110% and we were prepared to fight for results.
"People talk about how hard Jim McLean was on us and, at times, he was.
"But he always recognised we gave all we had and that's how it should be.
"If the squad that's there now does that, they will win promotion because they're better players than you see in the other teams — but it's down to them.
"Whoever the new manager is, he can rule with an iron fist and set the team up well but, once the players run out, they are the ones who have to do it."
And "Holtie" is well aware fighting qualities will be needed if United are to take anything from tomorrow's trip to Dumbarton.
The visits there last season ended in two defeats and he sees the Sons as typical of what has to be faced in the second tier.
"Teams might not have the best players but they're all well organised and battle for the 90 minutes.
"That's why Dumbarton have done well against United. I have to say this is one of the last games you'd pick for this weekend."
As a fan who wants to be watching his team back in the top flight as soon as possible, he's hoping a permanent manager is appointed quickly and, right now, doesn't have a preference for who exactly should get the job.
"First off, I feel sorry for Raymond (McKinnon) because I do think he is a good coach and he brought some good players to the club.
"He was unlucky to miss out on promotion last season and I really thought things would kick on this year.
"When it comes to who takes charge, I like the sound of managers like John Hughes and Jim McIntyre. They're strong characters who've had success.
"I'm old school but I think that's important. If they are not pulling their weight, players should be told — and that goes right through the squad, not just the ones who are starting.
"The boys in the team have to know if they're not doing it — there are others ready to step in.
"Personally, I'd like to see Dave Bowman handed a role with the first team.
"I'm not saying as manager, but he is someone who tells things as they are and that's good to have in any dressing-room."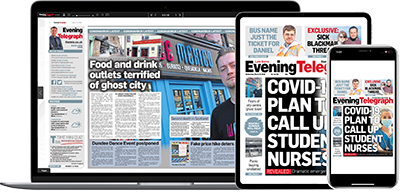 Help support quality local journalism … become a digital subscriber to the Evening Telegraph
Subscribe