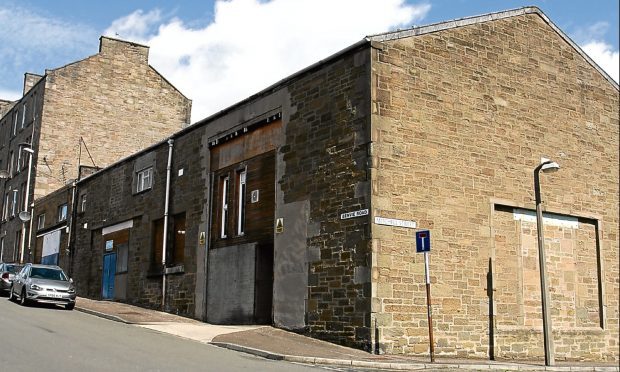 Plans have been lodged to develop 12 new flats in Dundee's Benvie Road.
Hillcrest Housing Association is hoping to breathe new life into the former Garden Works unit with the creation of social housing.
An application has been submitted to Dundee City Council bosses by Jon Frullani Architects on behalf of Hillcrest.
Planning documents reveal the flats will be let as two-bedroom social housing to try to meet the demand for affordable homes in the city.
The building is situated at the northern side of the junction between Benvie Road and Mitchell Street and currently houses children's charity Youth-Link.
A statement submitted to the council said: "The purpose of the proposed development is to create energy-efficient housing that can meet the needs of the housing association and the demand for affordable social housing in Dundee.
"The building's appearance reflects the changing nature of its use over the years through the level of intrusion, adaptation and modification to its original form.
"With many parts of Dundee undergoing regeneration, including land use changes to provide high-quality housing, the site at Benvie Road offers a positive opportunity to establish an important urban feature."
If the plans are approved, a communal garden will be created as well as six car parking spaces plus bin and bike storage facilities.
Two of those car parking spaces will be partially located under the first floor of the building with the remaining four being met by a "surplus" of off-street parking in Benvie Road and Mitchell Street.
The statement added: "There are no identified material considerations that demonstrate reasons why planning permission should be refused when the proposals comply in full with the development plan.
"We therefore believe that the flatted building proposed will help address the urgent need for high quality and energy efficient housing in Dundee.
"The generous internal floor areas of the flats, the high-quality design of the buildings, provision of generous communal garden grounds and the accessible location of the site all contribute significantly to the creation of a residential environment with a high amenity value."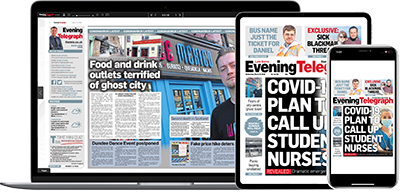 Help support quality local journalism … become a digital subscriber to the Evening Telegraph
For as little as £5.99 a month you can access all of our content, including Premium articles.
Subscribe