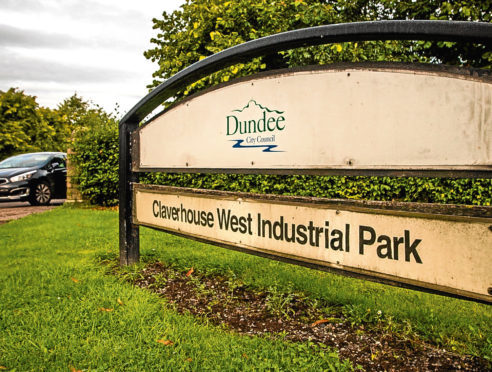 Plans for more than 40 houses next to a primary school have been submitted to Dundee City Council.
The proposed properties, which will be built at Barns of Claverhouse Road, will be a mixture of three-bedroom detached and semi-detached houses, as well as four-bedroom detached properties.
The site is located to the east of Barns of Claverhouse Road and is bounded by properties of John Grahame Avenue, Atholl Glen Yard and Silver Button Yard.
Mill o' Mains Primary School lies to the north and Claverhouse West Industrial Park and Highland Chief Way to the east.
The lower portion of the site currently houses the remains of a demolished workshop building.
Applicant Ogilvie Homes Ltd, from Stirling, said it was keen to retain some of the features of the area as it is, including a village green, formed from the existing grassland.
In the architectural design statement, the company said: "The proposed buildings are all two-storey dwellings in keeping with the scale of the existing mix of residential dwellings surrounding the site.
"Each house will have a style unique to the type, however the common palette of materials and detailing will ensure continuity through the development.
"We were particularly keen to retain the communal square to the lower portion of the site and the village green to the upper portion of the site.
"We feel these areas will provide a positive open outlook for the majority of the houses and will also provide fully usable areas of open space for both residents and the public alike."
All the properties will be on two floors.
The Spey-style houses will be four-bedroom detached properties.
Also four-bedroom, the Tweed houses are similar to the Spey properties, but contain a larger entrance hallway and two doors to the back of the house, including double patio doors, rather than one.
The Cairn homes have a different bottom-floor layout with the garage further forward and the front door at a right angle to the front wall of the property.
The semi-detached Clyde homes have three bedrooms and are also on two floors.
Council officers will now respond to the plans in due course.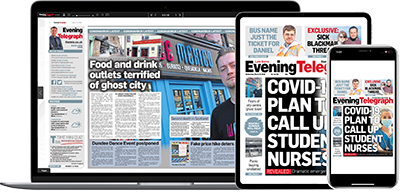 Help support quality local journalism … become a digital subscriber to the Evening Telegraph
For as little as £5.99 a month you can access all of our content, including Premium articles.
Subscribe