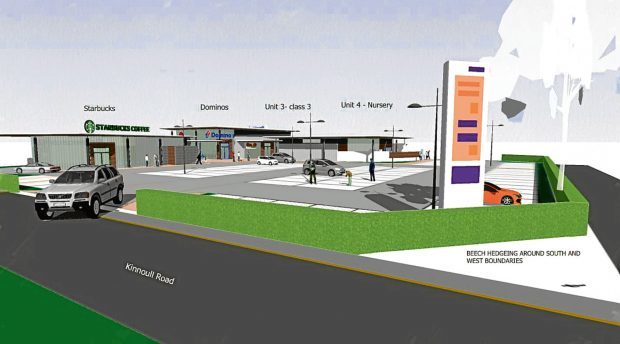 A development which will host a pizza delivery outlet, a nursery, a drive-thru coffee shop and a sandwich store is set to go ahead — after a council decision was overturned.
Dundee councillors had rejected plans earlier this year for the development at Dunsinane Industrial Estate, where companies including the pizza chain Domino's, and coffee retailer Starbucks, had planned to invest.
The decision was made as the local authority supported only the industrial use of the site, which sits adjacent to the new Peter Vardy car showroom.
But the verdict has been reversed after the developer appealed to the Scottish Government.
Trudi Craggs, the reporter who oversaw the appeal, gave the plans the green light.
She said she couldn't find any reason not to grant planning permission based on existing council policies.
Ms Craggs said she believed the development may help to enhance the area for other businesses looking to locate there.
In a decision notice, she stated: "Given the modest scale of the units, their location, their accessibility from within the industrial estate, and the lack of any other similar facilities in the vicinity, it is reasonable to conclude that this development would enhance the attraction and sustainability of the surrounding businesses and would primarily meet their needs."
The council had argued that there was already nursery provision nearby, which removed the need for another childcare unit.
But Ms Craggs rejected this, saying: "While I accept that there may be other nurseries in the area including one already in the industrial estate, I note the terms of the letter from the operators of that nursery, who would also operate the nursery on the site.
"It indicates that the existing nursery is fully subscribed. This would suggest that there is a need for additional provision in the area."
The reporter went on to point out that the development would create more than 100 new jobs, which would "bring some economic benefits to the area".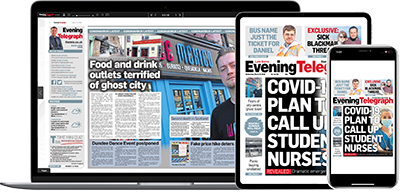 Help support quality local journalism … become a digital subscriber to the Evening Telegraph
Subscribe