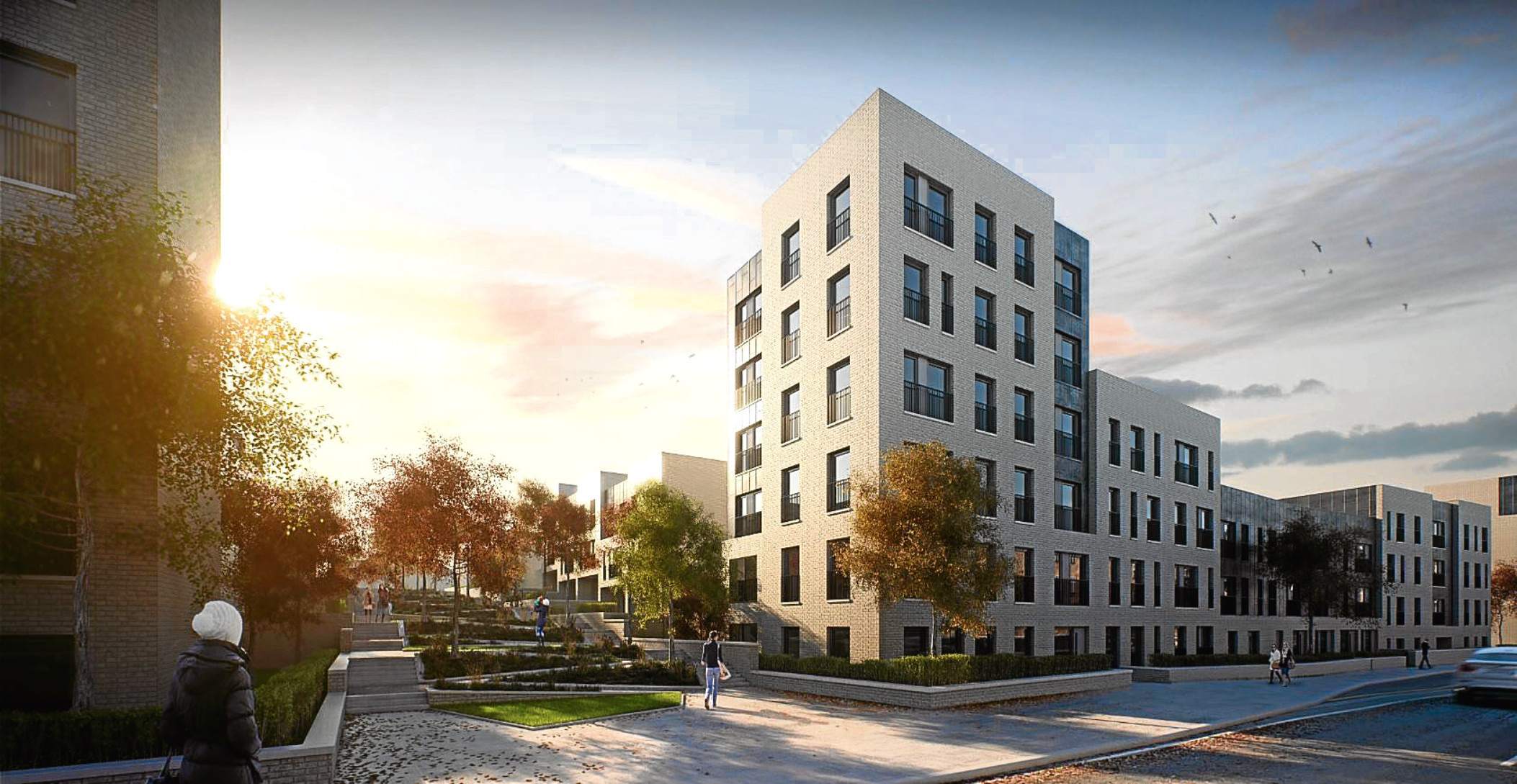 A bid to build more than 150 homes on the site of two former Dundee multis has been recommended for approval.
The old Bucklemaker and Butterburn Court blocks in the city's Hilltown area were demolished in 2013.
But nearly four years on from the multis being torn down on Derby Street, a proposal to build 163 residential units in the area has been put forward for approval by council planning chiefs.
It will be considered by members at Monday's development management committee, which will be held at the City Chambers.
The blueprints involve the creation of 163 new properties, which would be made up of 123 flats and 40 houses.
There would be five detached houses, 35 terraced homes, 12 two-storey flats and 93 flats.
Another 18 of the flats would be supported accommodation.
The development is proposed to be split into two housing areas separated by a pedestrian walkway.
A total of 150 car parking spaces are proposed within two courtyard areas as well as 10 additional spaces in front of properties and a further nine on-street spaces.
The maximum height of the flats has been reduced from seven to six storeys after the planners took into account the surroundings of the area.
And the buildings will be significantly smaller than their predecessors at Bucklemaker and Butterburn Court — which were both 22 storeys high. The project would also see a long-lost Dundee street being brought back to life.
Russell Street once joined Strathmartine Road and Derby Street.
But it was destroyed when the multis were built as part of the Derby Street multi-storey housing development in the 1970s.
Russell Street's history is thought to stretch back as far as 1867.
In the planning application recommended for approval, it states: "The Regeneration Framework presents a basic urban building plan for the Derby Street area, with town houses and apartments to the western edge of Strathmartine Road and recreating Russell Street as a pedestrian link between Strathmartine Road and Derby Street.
"The proposed development re-introduces Russell Street as a pedestrian thoroughfare, which will contribute positively to permeability in the area for new and existing residents.
"The re-introduction of Russell Street to the application site is one of the principal features of the scheme and would enhance the public realm."
The two Derby Street multis that were built in the 1970s required a £2.4 million operation to bring down the 20,000 tonnes of concrete on June 30 2013.
A total of 10,000 detonators were used to remove the buildings.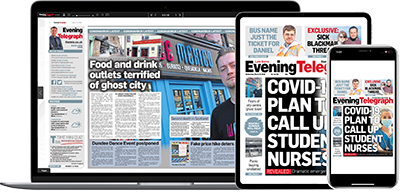 Help support quality local journalism … become a digital subscriber to the Evening Telegraph
Subscribe