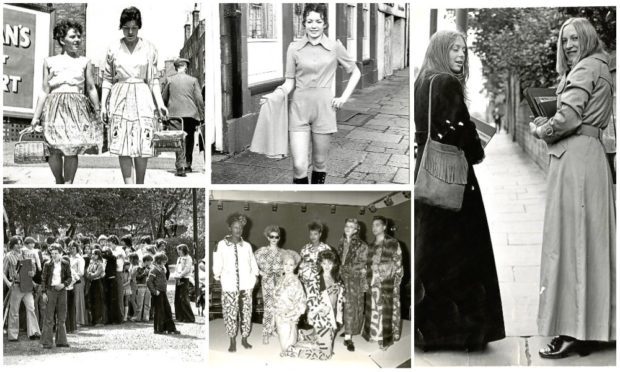 Fashion trends come and go with the decades — some we love and some we look back on with regret.
In the build-up to Dundee Fashion Week, the Tele took a trip down memory lane to revisit the highs and lows of fashion in Dundee.
The swinging sixties were famed for psychedelic prints, sky-high hemlines and platform boots.
In the early '60s, the conservative fashion of the '50s was starting to wear off and skirt hems became shorter.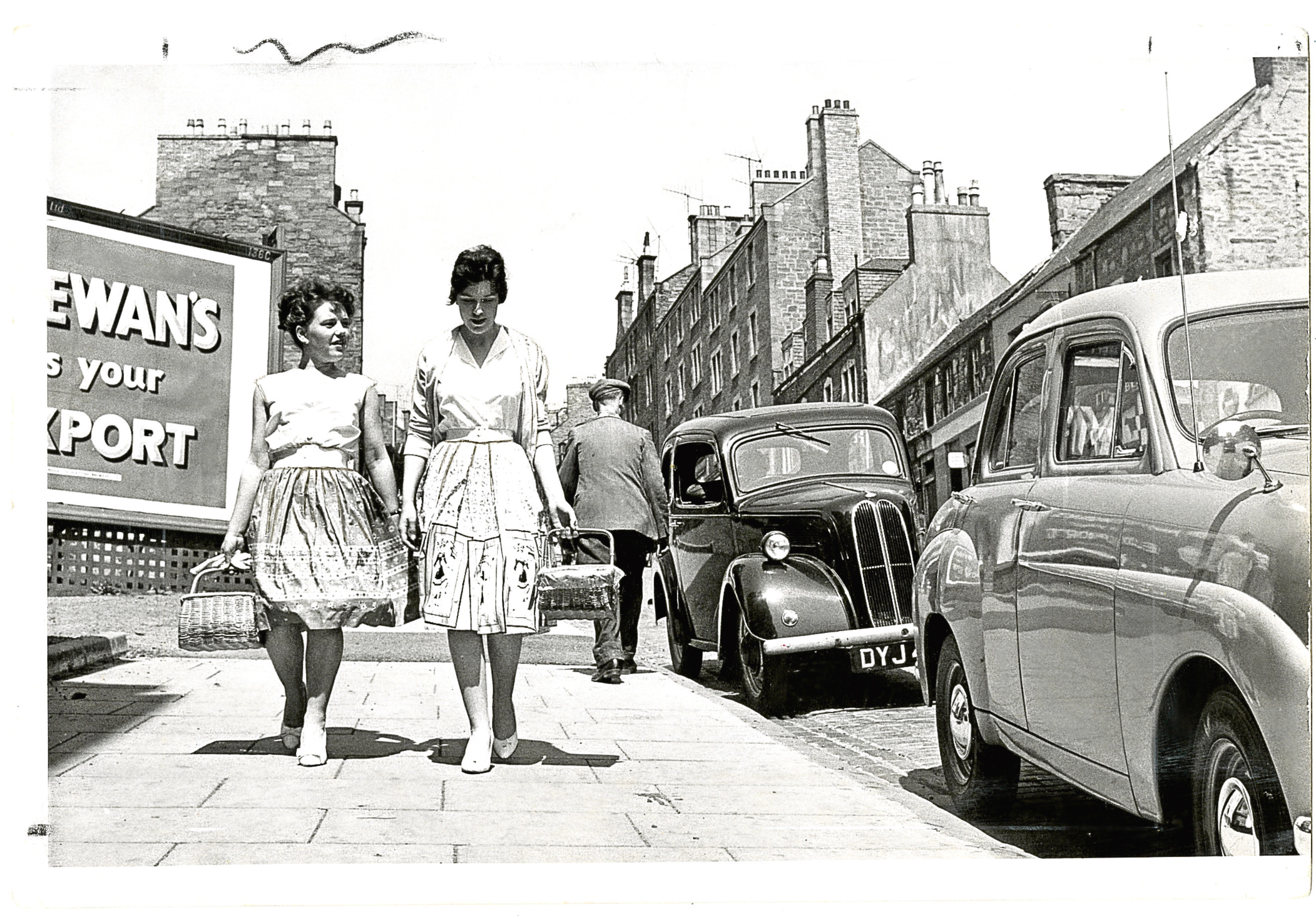 Pictured above, we see two stylish women adopting the leggier trend on the Hilltown in 1960.
However, the reign of the miniskirt was threatened by long-length coats and dresses.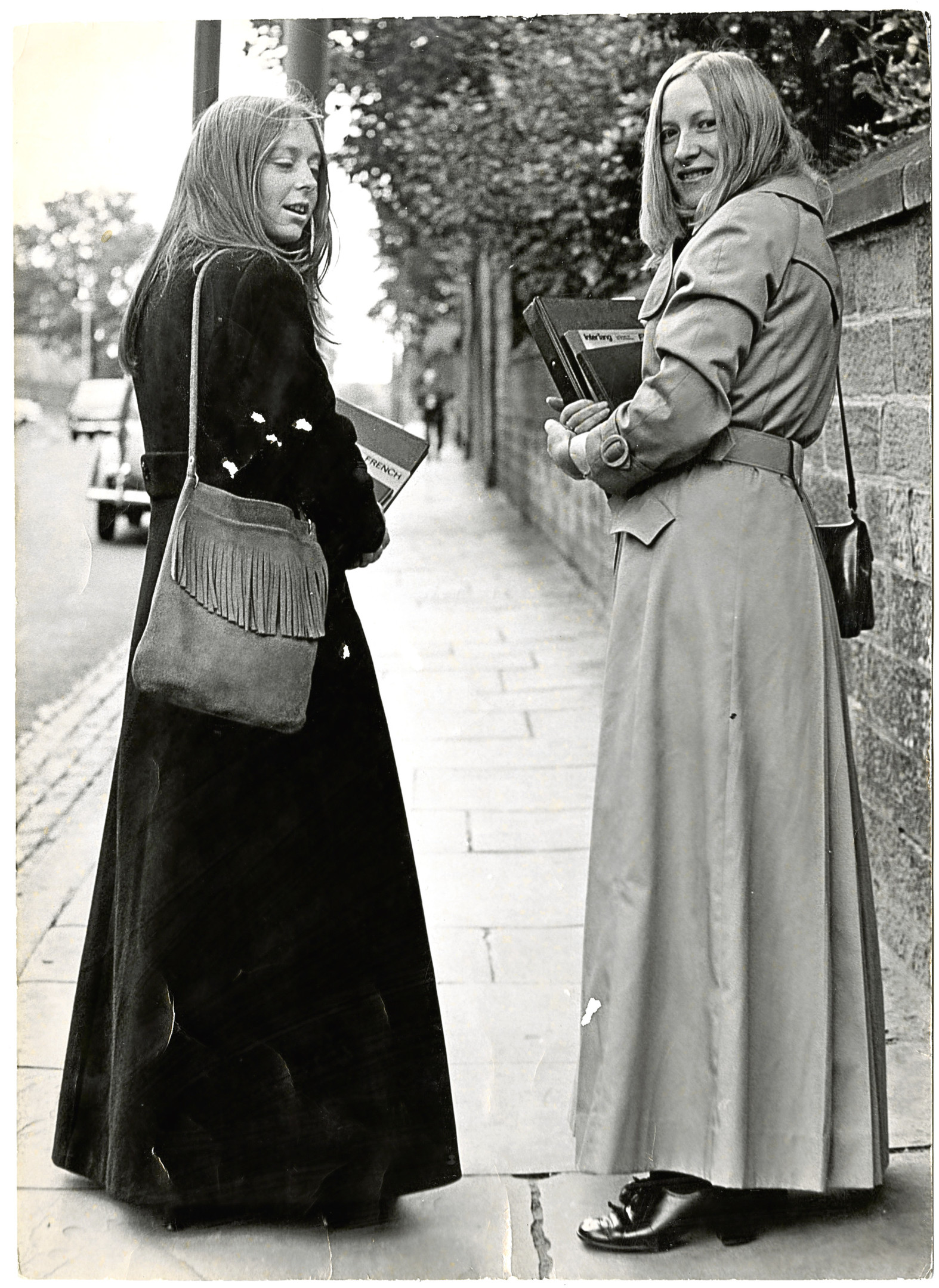 Two students, above, are seen showcasing the new style in Constitution Road in 1969.
However, by the time the '70s arrived, thighs were back on show with hot pants being all the rage in Tayside.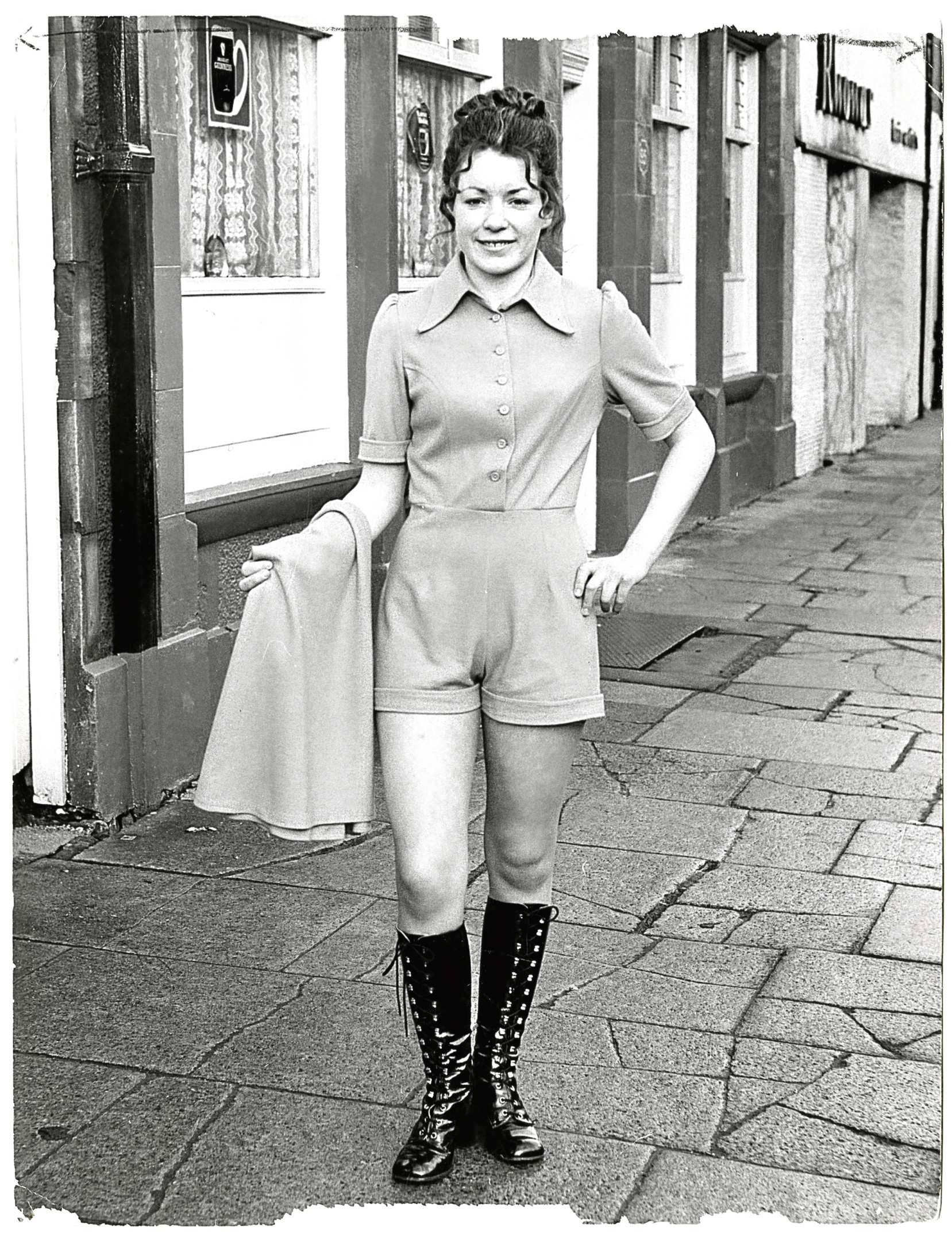 Seventeen-year-old Anne Crighton is pictured, above, modelling the new style in Forfar in 1971.
For men, eye-catching shirts, long flared trousers and heeled boots that added an extra few inches in height could be found in most wardrobes.
The Mod movement of the mid '60s and early '70s brought an abundance of knitwear, shirts and ties, fitted polo shirts and slim, straight-leg jeans.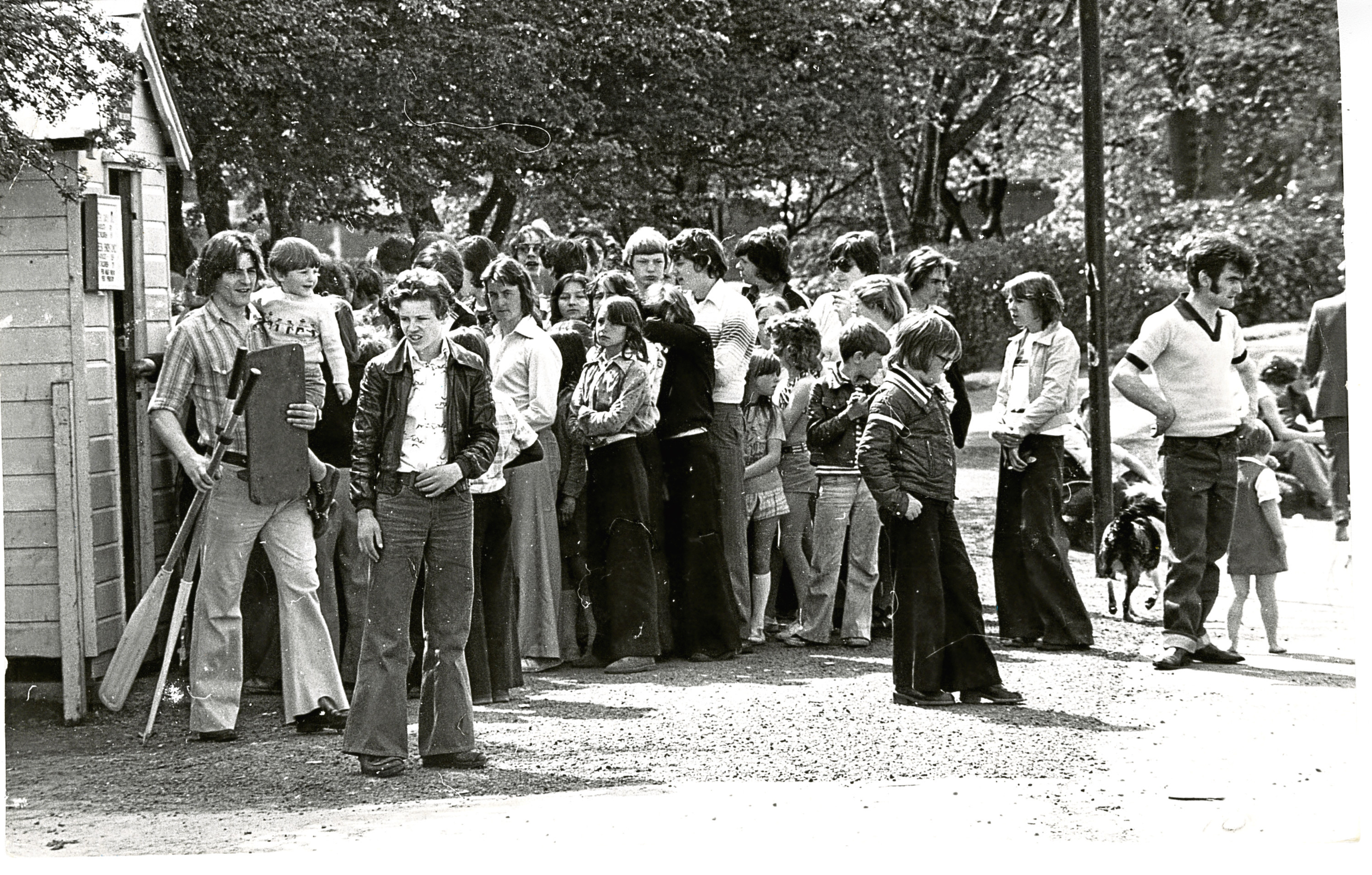 Above, we see a group of young lads queuing for boats at Stobsmuir Ponds in 1977, all of them displaying '70s style.
Designer Dame Vivienne Westwood was iconic in the era, shaping the punk rock style of safety pins on clothing and spiked dog collars/chokers for jewellery, as well as outrageous makeup and hair.
Dame Vivienne was given an honorary degree by the University of Dundee in 2008 for her work. Designer Stella McCartney also received an honorary degree in 2003.
In the 1980s, eye-catching prints, jumpsuits, tracksuits and bold, bright colours were in.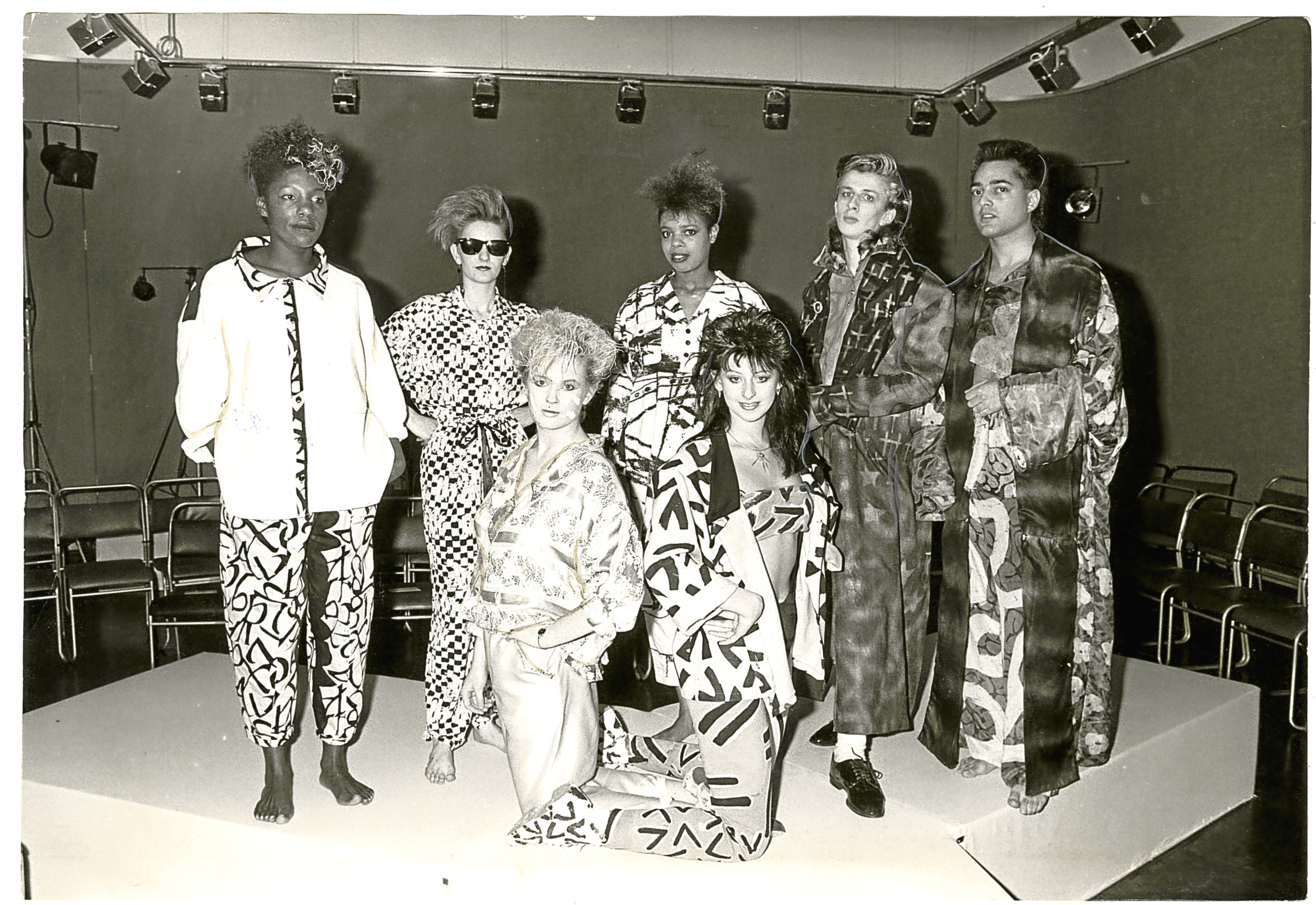 The decade was incredibly influential in the work of Dundee designer Ruby Coyne, who runs online clothing store Dreamland.
He said: "The statement pieces from the '80s are just timeless. All of the pieces that I design are incredibly nostalgic to that time."
In more recent times, another Dundonian, couture designer Brian Rennie — who has dressed stars such as Halle Berry, Jennifer Lopez and Catherine Zeta-Jones — has influenced hundreds of young Scottish designers.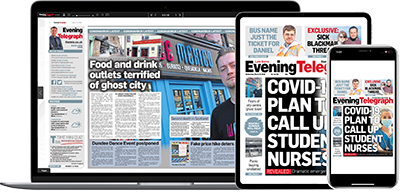 Help support quality local journalism … become a digital subscriber to the Evening Telegraph
For as little as £5.99 a month you can access all of our content, including Premium articles.
Subscribe